JOIN THE MOVEMENT
POWERED BY TALLO
Be Pro Be Proud is thrilled to announce a new and exciting partnership with TALLO, a leader across the United States in helping YOU connect with schools, training programs and employers. When you Join the Movement, you take the first step in becoming your own online promoter—showcasing your interests and strengths with those looking for you!
GET YOUR DIGITAL BADGE NOW.
Your Digital Badge equals Power.  Join the Movement.  Get Your Badge.  Signal to employers and schools that you're ready to take the next step in pursuing your PROfessional aspirations. 
Add the Be Pro Be Proud Badge to your Profile by scrolling to the Badge Section and "Add an Entry."  Search "Be Pro Be Proud" and Select "Request Your Badge."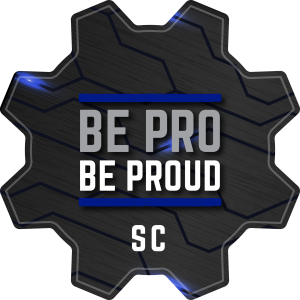 IMPORTANT RESOURCES
HOW TO GET THE MOST OUT OF TALLO
Here are a few resources to help you build and polish your profile, access new opportunities and apply for billions in scholarship and grant dollars.

TALLO
& YOU
Working together, Be Pro Be Proud and Tallo provide the tools and resources you need to connect with interested schools and employers.  Join the Movement today and begin your journey to becoming a highly-skilled professional.