Who says that you need years and years of schooling to score a good job? Not us! In fact, the ever-changing economy is very much in need of skilled and vocational workers because the shortage is real. A lack of schooling and higher expectations for students has led to a shortage in skilled trade workers, leaving high-paying trade jobs to sit empty while nearly 70 percent of high school grads go straight to college. That means that there are a ton of good paying jobs you can get right now without going to college. Many of them just require you to complete a 6-month or less training program.
By enrolling in a 6-month certificate program, you can learn a specialized trade and land yourself a good job for the rest of your life (or part of it, if that's your goal). Here are some of the best 6-month certificate programs that pay well.
Emergency Medical Technician ($34,320): If your idea of a promising career is being a bona fide hero day in and day out, then you'll definitely want to consider becoming an emergency medical technician (EMT). EMTs, along with paramedics, respond to emergencies, providing life-saving medical treatment and transporting patients to medical facilities. To obtain licensure and get a job, you must enroll in a training course that takes between eight and 16 weeks to complete.
Pharmacy Technician ($32,700): According to the United States Bureau of Labor Statistics (BLS), pharmacy techs are highly in demand, and the job outlook is growing at a rate of about seven percent, which is faster than the average. Pharmacy techs help pharmacists dispense prescription medications to customers and health professionals, generally working in pharmacies, grocery stores, drug stores, and hospitals. Getting a certification through the Pharmacy Technician Certification board (PTCB) can help you land a pharmacy tech job that will turn into a lifelong career.
Wind Turbine Technician ($52,260): Wind turbine technicians are responsible for ensuring that the wind turbines that generate electricity are working properly day in and day out. Though these techs don't need to have a college degree and certification isn't mandatory, earning a certification through The Electronics Technicians Association International (ETAI) is a great way to set yourself apart and edge out the competition. Consider this career field off the table if you've got a fear of heights!
Dental Assistant ($38,660): Dental assistants are professionals who work in dentist's offices doing tasks such as taking X-rays, scheduling appointments, and keeping records. They become certified by passing the Certified Dental Assistant Exam from the Dental Assisting National Board (DANB). According to the American Dental Association (ADA), most dental assisting programs take nine to 11 months, but many schools offer accelerated programs for those who want to complete it in under six.
Phlebotomy Technologist ($31,410): Phlebotomy techs are the professionals responsible for obtaining patient specimens, such as drawing blood, for diagnosing health conditions. They are skilled in processing and handling the specimens as well as preparing the equipment. To become one, you must do some kind of accredited phlebotomy training, which usually lasts between four and six months, and then obtain certification from The American Society of Phlebotomy Technicians (ASPT).
Personal Trainer ($39,820): Love the idea of hanging out in the gym all day and helping people reach their fitness goals? Being a personal trainer may be one of the best careers for you! There are a number of personal training certificates you can obtain in six months or less, with some of the most respected being the National Academy of Sports Medicine (NASM), the Certified Strength and Conditioning Specialist (CSCS), National Strength and Conditioning Association-Certified Personal Trainer (NSCA-CPT), and the American College of Sports Medicine (ACSM). Each of these programs takes between one and seven months to complete.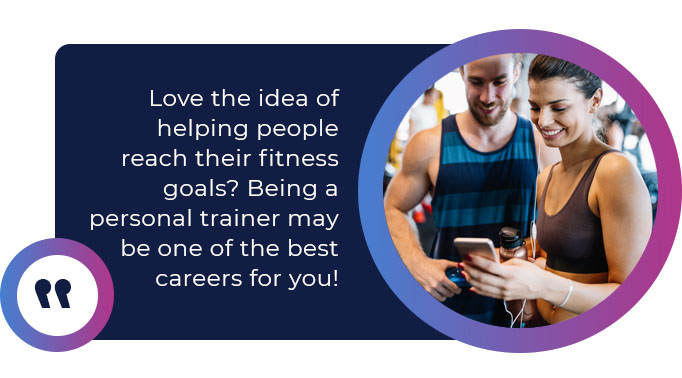 HVAC Tech ($47,610): A heating, ventilation, and air conditioning (HVAC) technician repairs and maintains all sorts of residential and commercial heating and cooling systems. With a median pay of over $47,000 and a very good job outlook, the HVAC industry has a lot to offer those who seek a low-requirement, high-paying career. To earn your certification, you can take courses in a vocational or trade school program, complete on-the-job training or apprenticeships, and earn certification through an accredited school or program.
This is just a small sliver of the job opportunities available to people who are willing to complete 6-month certificate programs! There are certifications available in a wide range of industries and fields that don't require formal education, so you'll definitely find one that suits your specific interests if you spend the time to find it.
Are you looking at a certification program? Share your experience with the Tallo Community! We bring together students and professionals looking to finish college, start their careers or enter a new career.