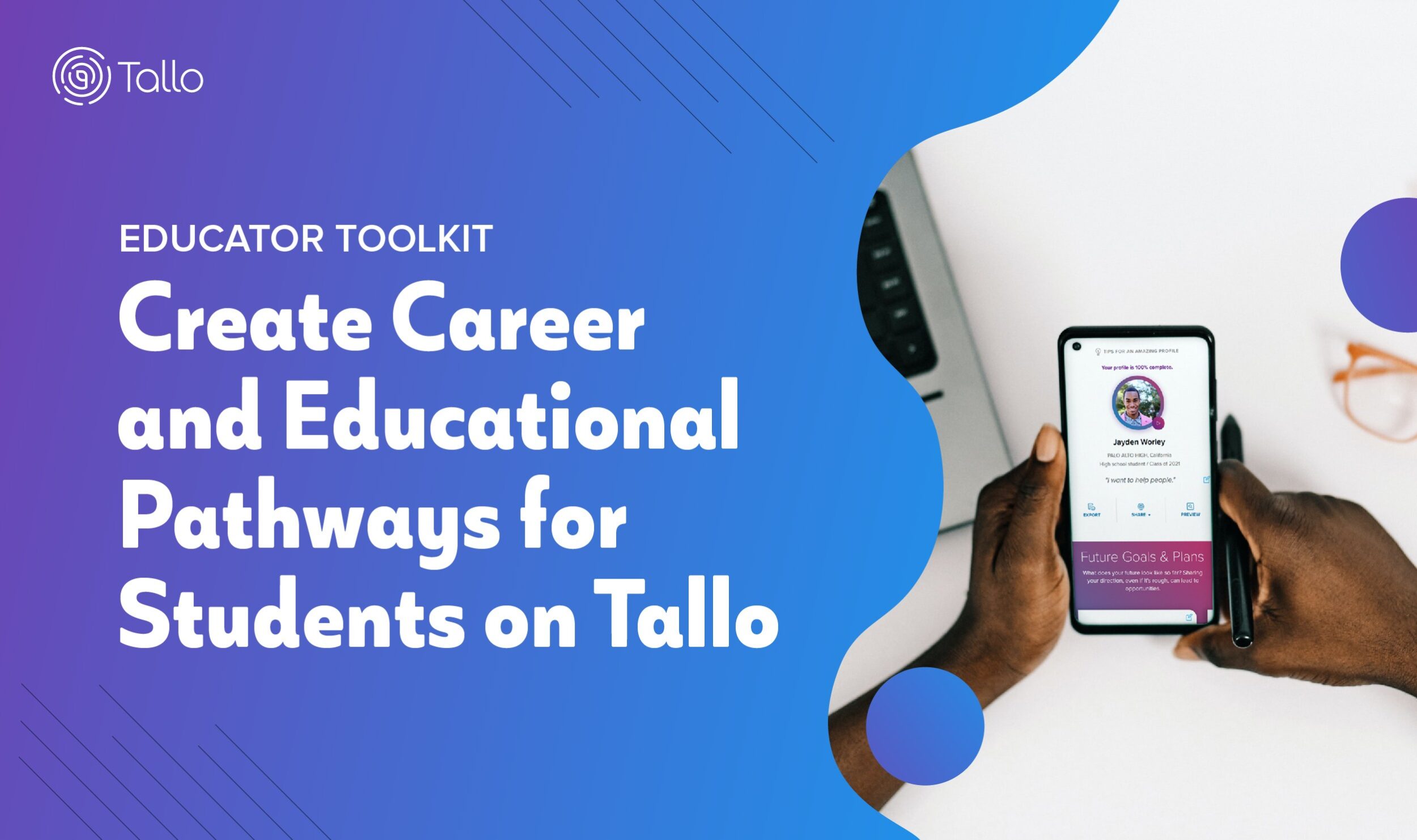 The graduation tassel shifts to the other side, we cheer and let out a breath of relief. We did it. Another graduating class walks across the stage and our task with them is done. 
As former educators here at Tallo, we know that's far from reality. Plus, understanding a former student's journey and the outcome may be key to informing pathway practices for current students. This is why we are working with middle and high school educators to provide an all-in-one technology platform that informs counselors about career and educational pathways, provides postsecondary data on their students including insights into trends, workforce opportunities, gaps, and program success rates in real-time. 
Our goal is to make everything accessible in one easy-to-use and central place for students age 13 to the workforce so they never age out and never hit a paywall. Tallo is a one-stop-shop for any educational career pathway.
Too good to be true? Keep reading…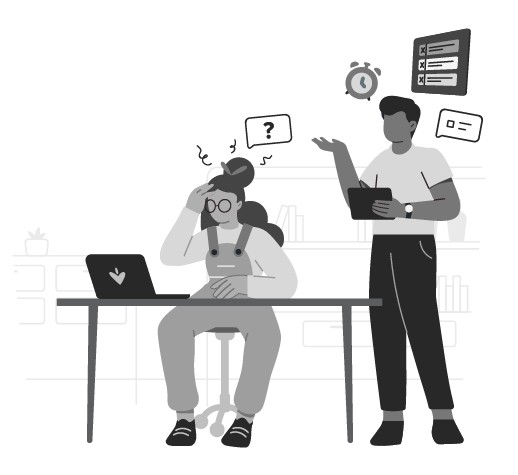 Step 1: Use Tallo to help guide students in career exploration 
Counselors have relied on several sources of career and educational pathway information to help guide their students. With careers changing and evolving into new areas of concentration, we know it's hard to keep up. That's why we created Tallo's Purpose and Meaning Career Fit Assessment (PAM) as the first step in helping counselors guide their students in career exploration. Tallo's patented predictive science Assessment provides information to students to help them identify their sense of purpose, understand their personality and core values, and guide them to explore career and educational pathways that will bring them purpose and meaning.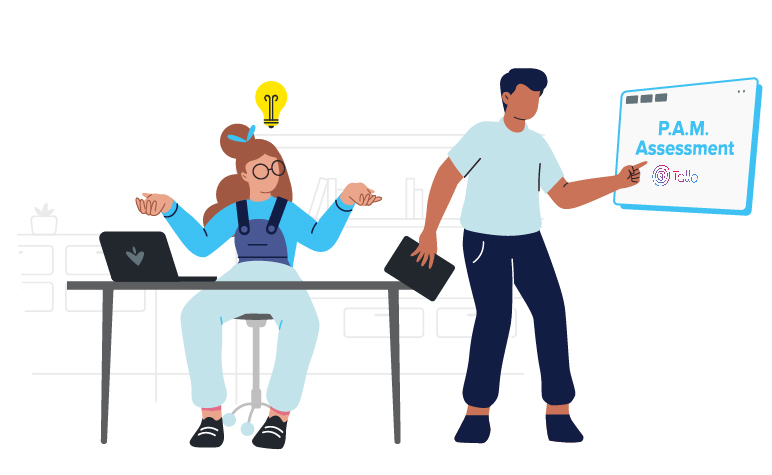 One of the most powerful ways to understand if a student will enjoy a certain career or educational pathway is to help familiarize and connect them to steps they would need to take in order to pursue that path at an early age. PAM is a tool used for career exploration and goal setting based on students' various interests, values, personalities, and workplace preferences to show them careers they would enjoy and find meaningful, without the adverse impacts seen in traditional aptitude tests. 
PAM is a great tool to use in 8th grade and then to re-assess as students move through high school. They can watch job shadow videos, examine the types of courses they need to take in high school and college, and use Tallo to track their progress while beginning to make connections with colleges and industries. With PAM and Tallo students can create a full pathway, and counselors can help monitor and track students.
Step 2: Use Tallo to help students build digital portfolios
Students can take what they learned about future careers and apply it to a digital portfolio that starts working for them. Students are able to create a free Tallo profile at 13 and add career interests to their profile. Based on what they choose to share, students can connect with colleges, organizations, scholarships, and opportunities that fit with their long-term goal simplifying the process for both counselors and their students.
Step 3: Use Tallo to track students beyond high school 
Students can use Tallo in their post-secondary journey to find internships, apprenticeships, and job opportunities, while educators and schools can access longitudinal data to track those students beyond high school. Use Tallo to understand the long-term outcomes of specific programs, view data based on populations, help students understand the different pathways suited for them, and remove barriers to give students access to opportunities and training to prepare for high-wage, high-skilled jobs. 
Ready to check it out for yourself?
Fill out the form below to learn more.