Meet your (mutual) matches at recruiting events.
Whether your recruiting event is virtual or in-person, chances are you could use help finding the right fit. Ping is a mobile platform that creates the experience of a virtual college or career fair with mutual matching between Talent and Talent Seekers. Connect based on shared interests and qualifications, get the conversations started, and fill your talent pipeline.
BUILD YOUR PROFILE.
It's quick and easy.
Answer a few simple questions to complete your profile and tell us what you're looking for in a candidate. It takes less than 5 minutes.
✓ Questions are event-specific.
✓ Talent will be asked similar questions. 
✓ Personalize your profile with images and videos.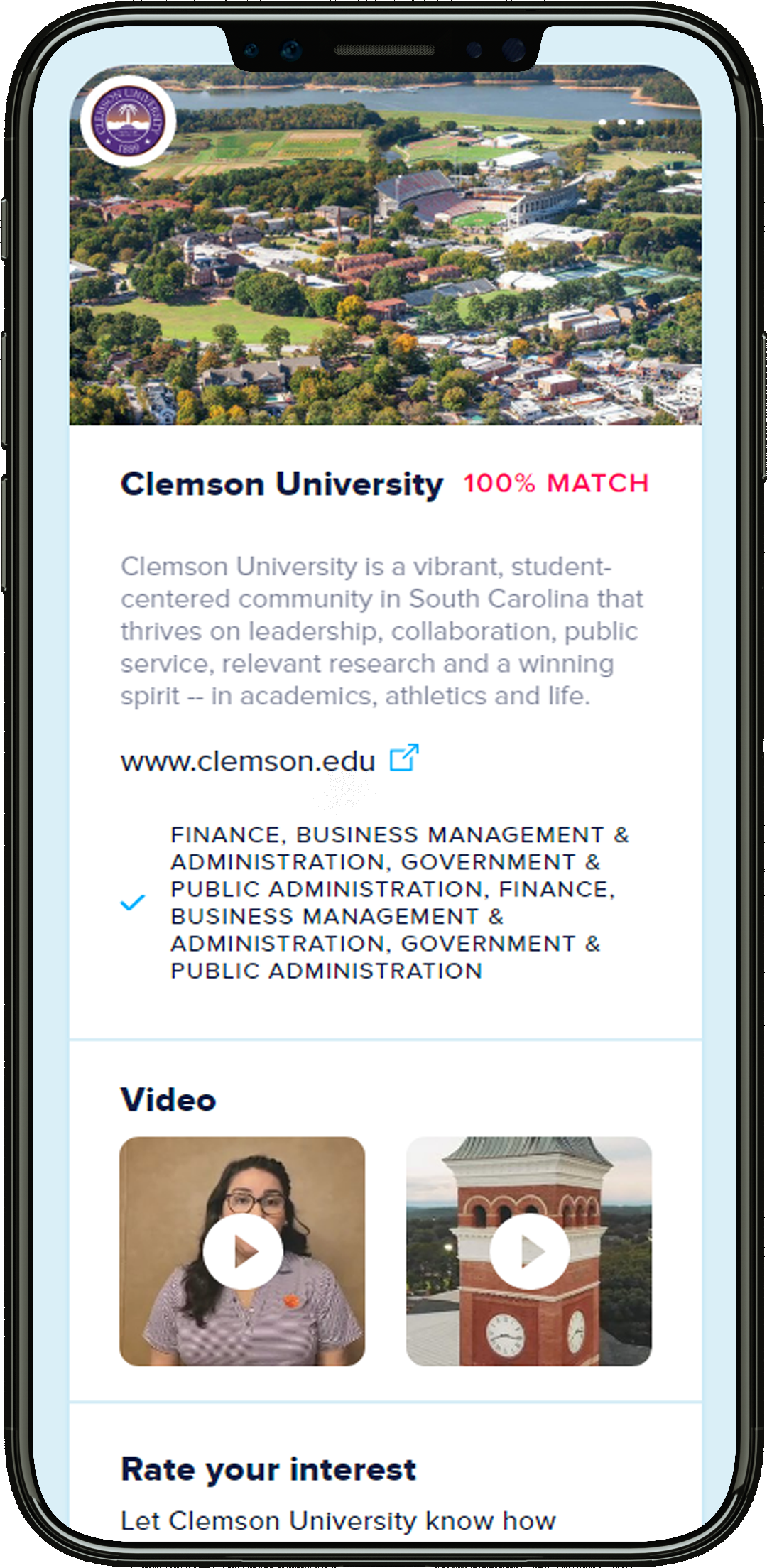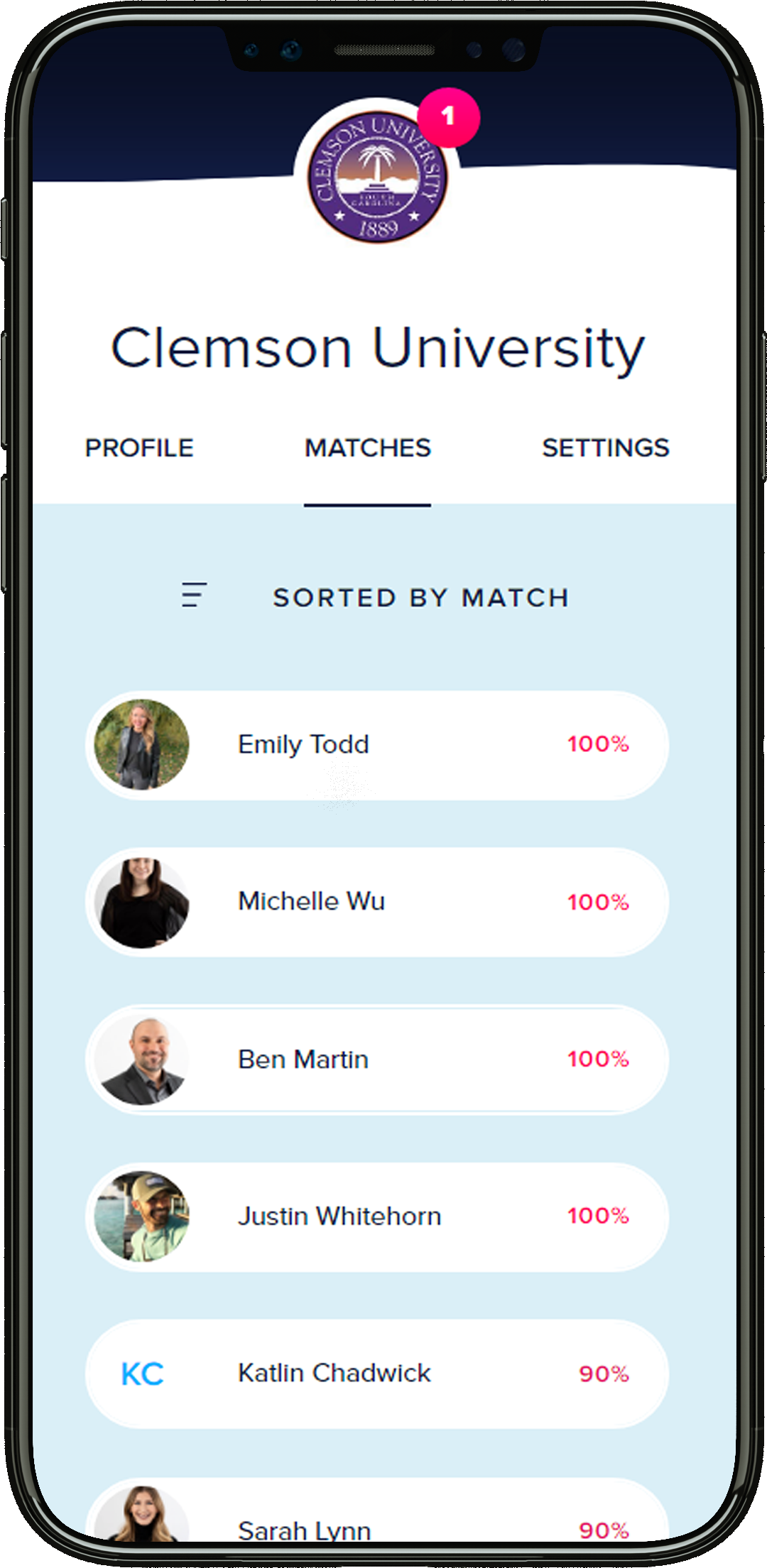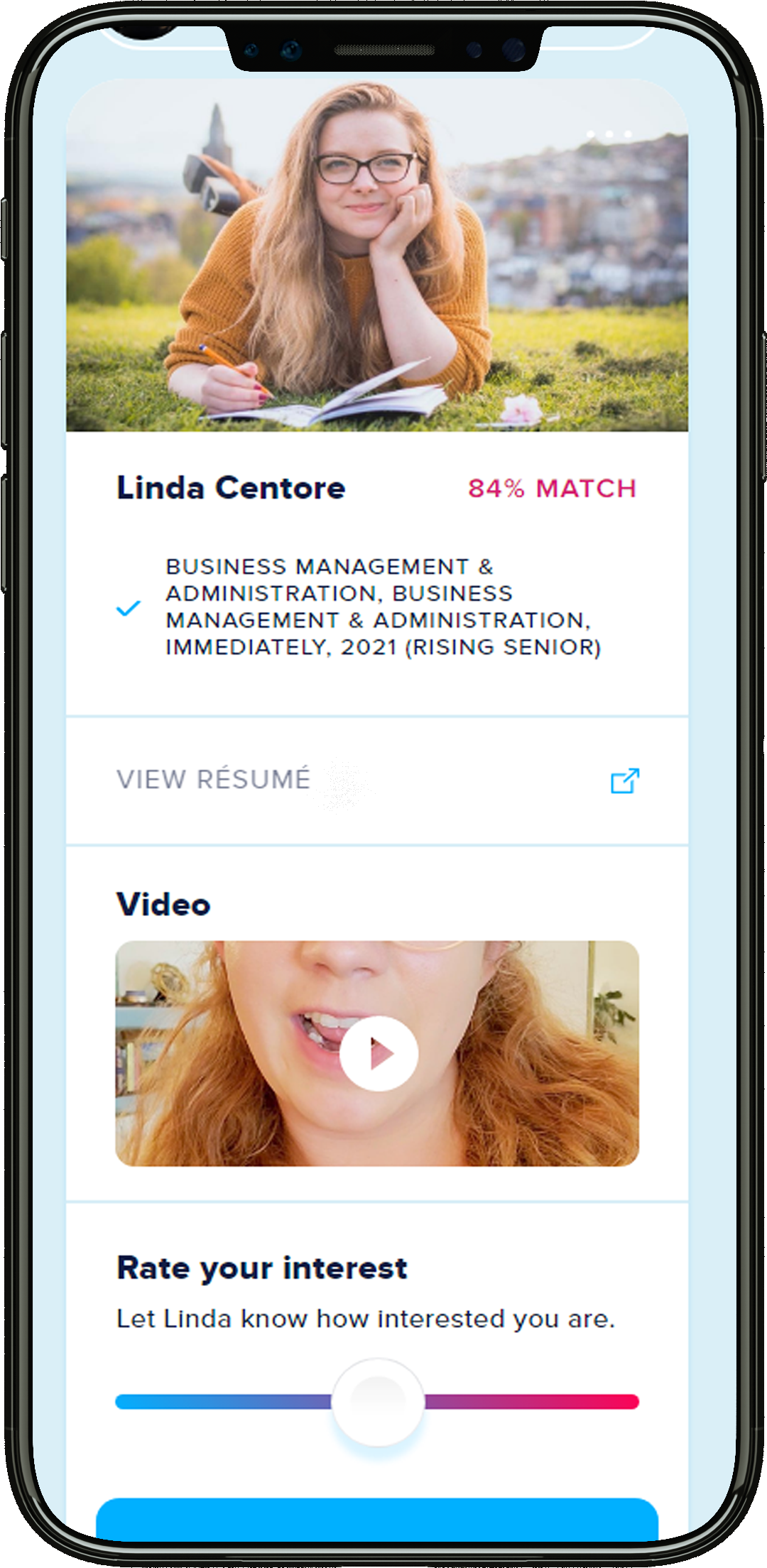 VIEW YOUR MATCHES.
It's mutual.
Ping uses a custom-built algorithm to match you with event-goers. 
✓ Match based on mutual preferences.
✓ See match ratings and reasons. 
✓ View resumes and videos. 
✓ Prioritize matches you want to connect with.
PING THEM.
It's on your terms.
Ping Talent to let them know you're interested. 
✓ Message your matches directly or send them to your website.
✓ Connect when it's convenient for you: before, during, or after the event. 
✓ Leave with contact information and event analytics.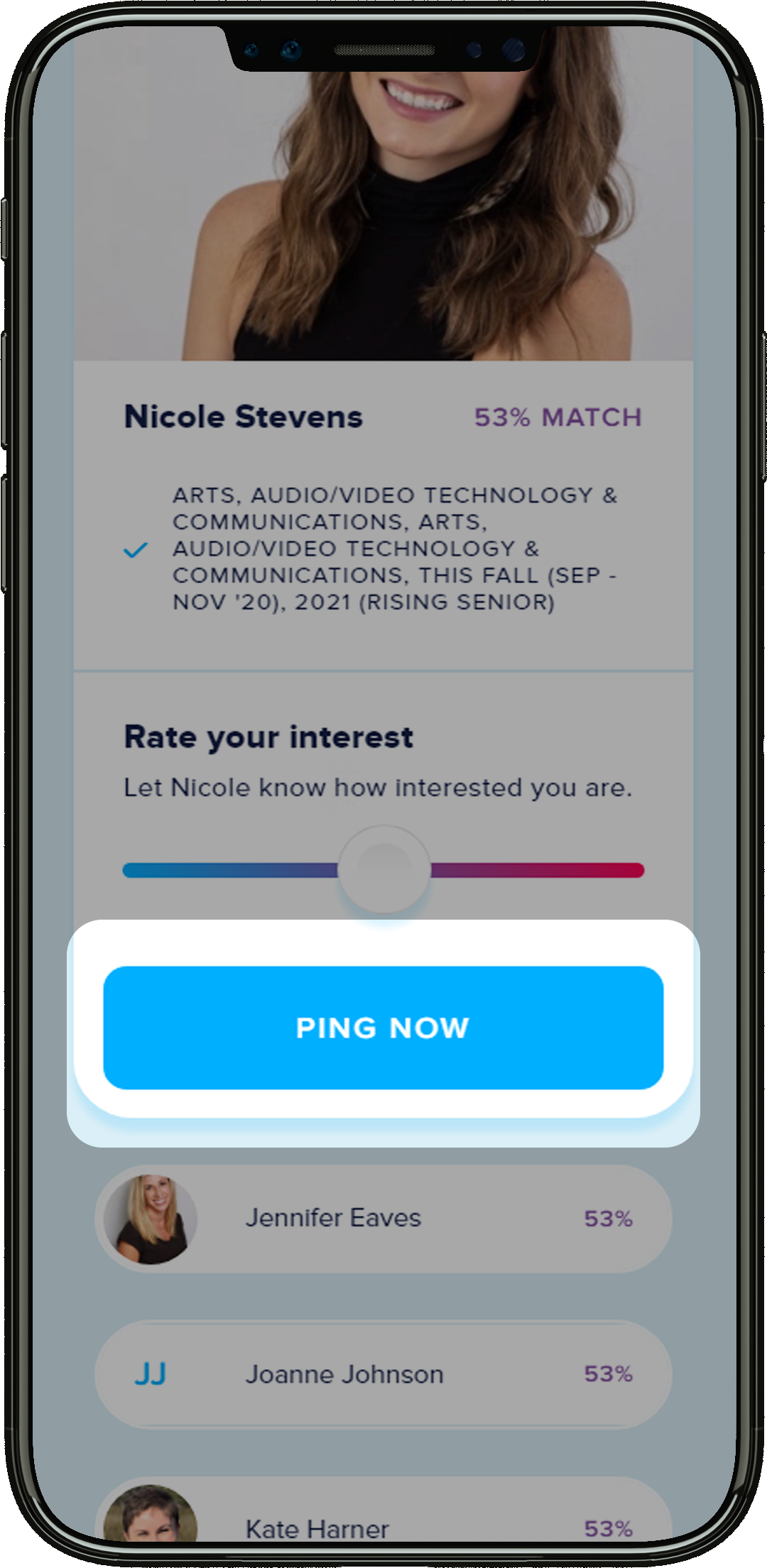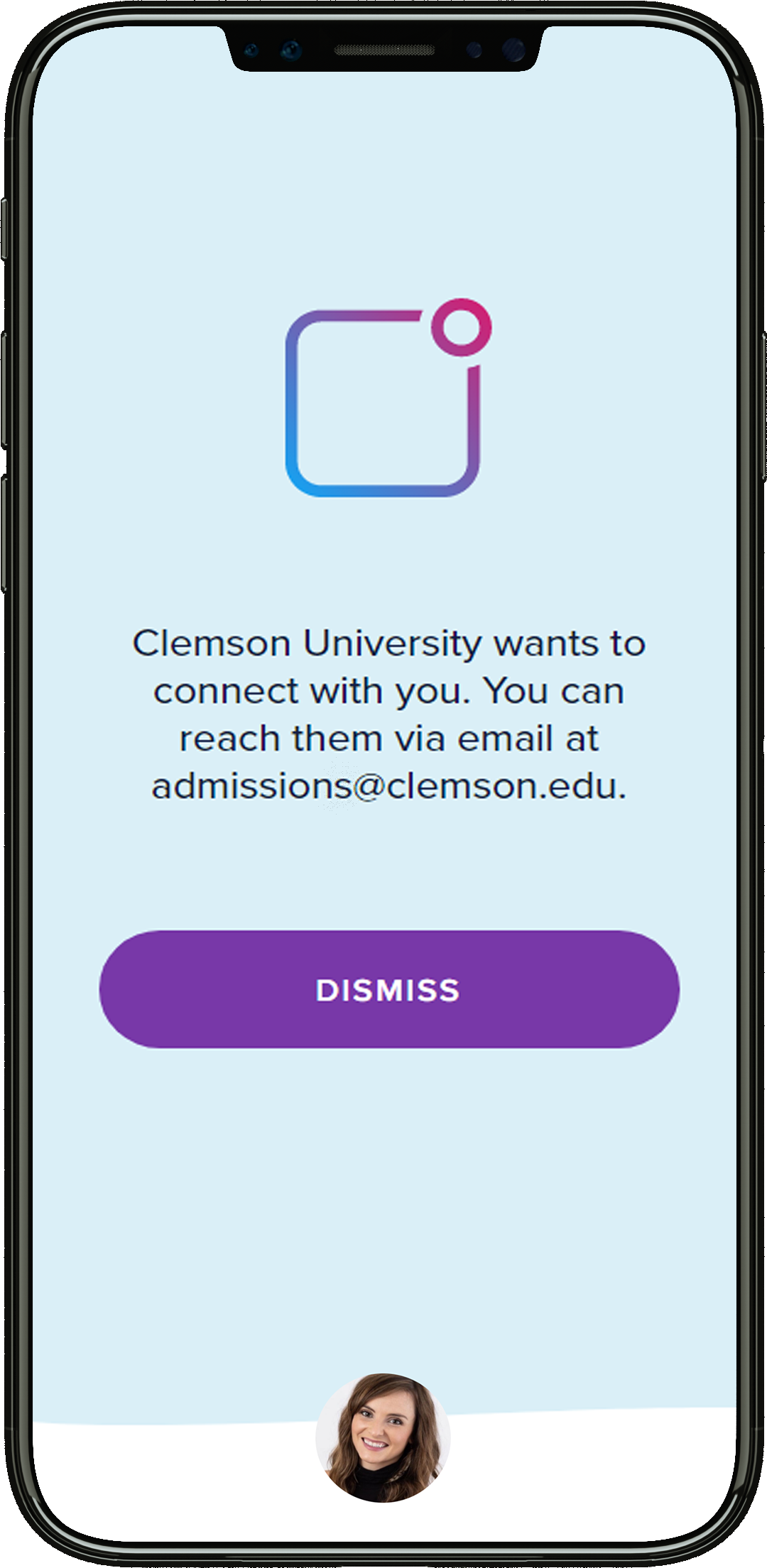 Check Out Our Upcoming Ping Events
Ping for
College Fairs
Connect with students interested in 2- year, 4-year, or technical programs.
Connect with talented individuals ready to learn a new skill or start a new career.
Create real connections made virtually.
Whether you're a Fortune 500 HR representative or working in the recruitment office for a university or community college, Ping powers events to connect you with talented individuals.
College
Admissions
Generate awareness and interest in your college or university. 
Career
Services
Connect your student body to the companies that want to hire them. 
Companies &
Businesses
Drive conversations and fill your talent pipeline early. 
Organizations & Associations
Provide opportunities to your members and measure success. 
"Tallo will be the highlight of our next team meeting since our in-person recruitment has come to a standstill."
– Recruiter at a Top 25 University
"We found great value in the Diversity in STEM career event held by Tallo this fall. We were able to connect with great candidates and had success in hiring a diverse candidate for a specialized internship role on our Engineering team."
– Talent Attraction Programs Manager for UScellular
Start using Ping today.
Contact us to request a demo and learn more about how Ping can help your organization make mutual matches with qualified students and talented individuals today.