Dream of going to college?
Tallo's $10,000 Scholarship is here to help.
The last year has been difficult for all of us. At Tallo, it's our hope that everyone has the chance to pursue their dreams, and for many students, that involves earning a college degree. With Tallo's $10,000 Scholarship, we want to help high school seniors who are planning to pursue higher education in Fall 2021, but may need help making ends meet.
This is a need-based scholarship, and special consideration will be given to students whose families have experienced financial loss during the pandemic.
Join Tallo and apply now. Hurry though! Deadline to apply for Tallo's $10,000 Scholarship is March 31.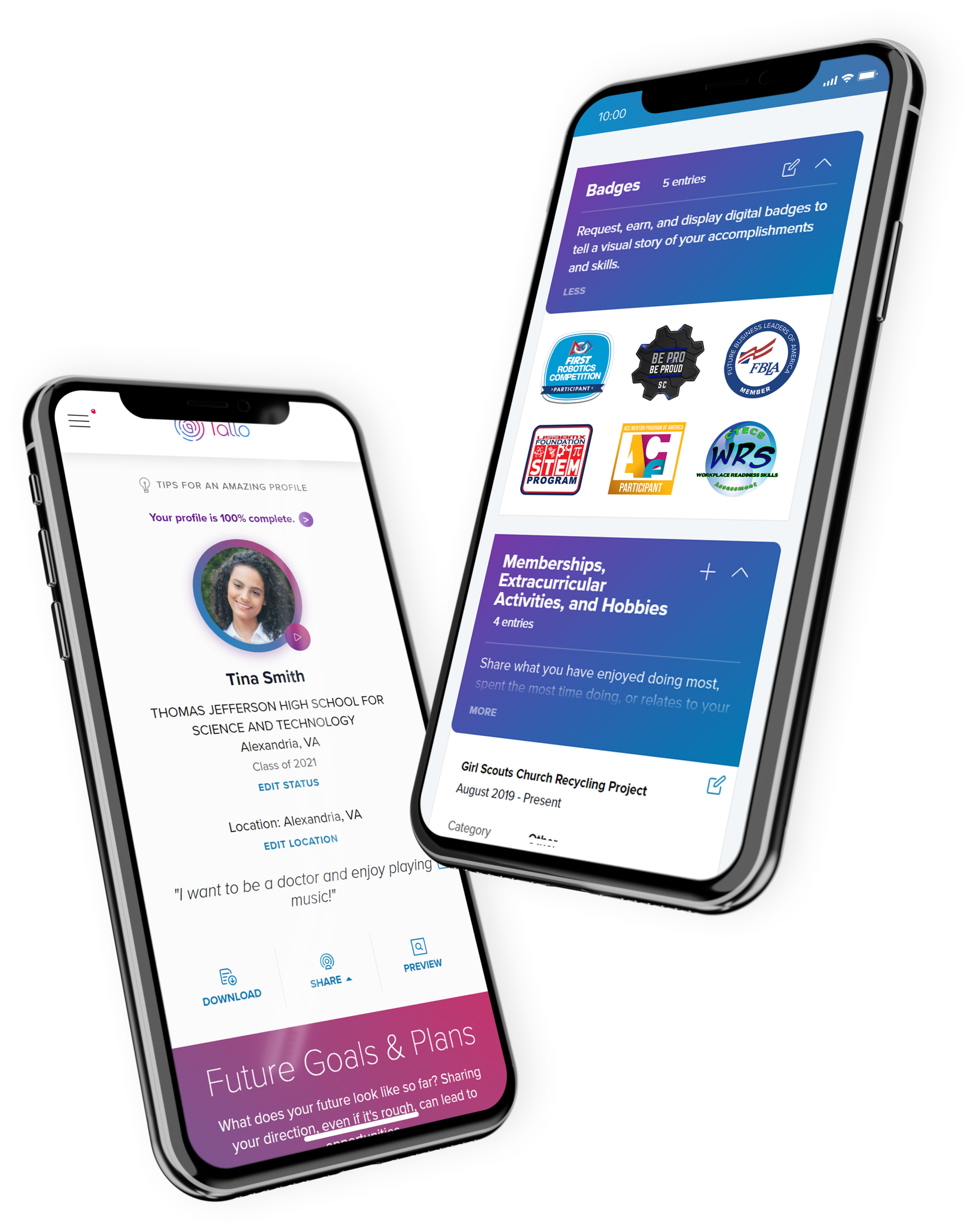 What is Tallo?
Everyone has a skill, interest, or ability that someone else is looking for. Tallo makes that connection possible. We're talking jobs, internships, scholarships, college programs, and more. 1M+ talented individuals are using Tallo to:
Stay organized and show off
Keep track of your activities, accomplishments, awards, coursework—you name it.
Match with over $20 billion in scholarships
Match up with billions in financial aid through scholarship matching engine Red Kite.
Share your profile and get discovered
Share your profile with colleges and companies and get seen by recruiters looking for next gen talent.
Ask questions and get answers
Share experiences and connect with others about colleges, careers, and more in the Tallo Community.
About Tallo's $10,000 Scholarship
Tallo is offering a $10,000 Scholarship to one high school senior who is planning on pursuing higher education in Fall 2021. Tallo's $10,00 Scholarship will be paid directly to the post-secondary institution of the winning student's choice in their name. Instructions for how to apply for Tallo $10,000 Scholarship can be downloaded below.