Whether you're trying to get your foot in the door or exploring potential careers, an internship can help you get there. And finding one is a lot easier than you might think, especially when you use Tallo to get your portfolio and resumé in front of the right people.
We can help you find internship programs that match up with your personality, interests, and career goals. Showcase your talents and accomplishments on Tallo and you'll be paired with opportunities that spark your interest.
Paid, unpaid, part-time, full-time, short-term, summer. There's an internship for everyone on Tallo.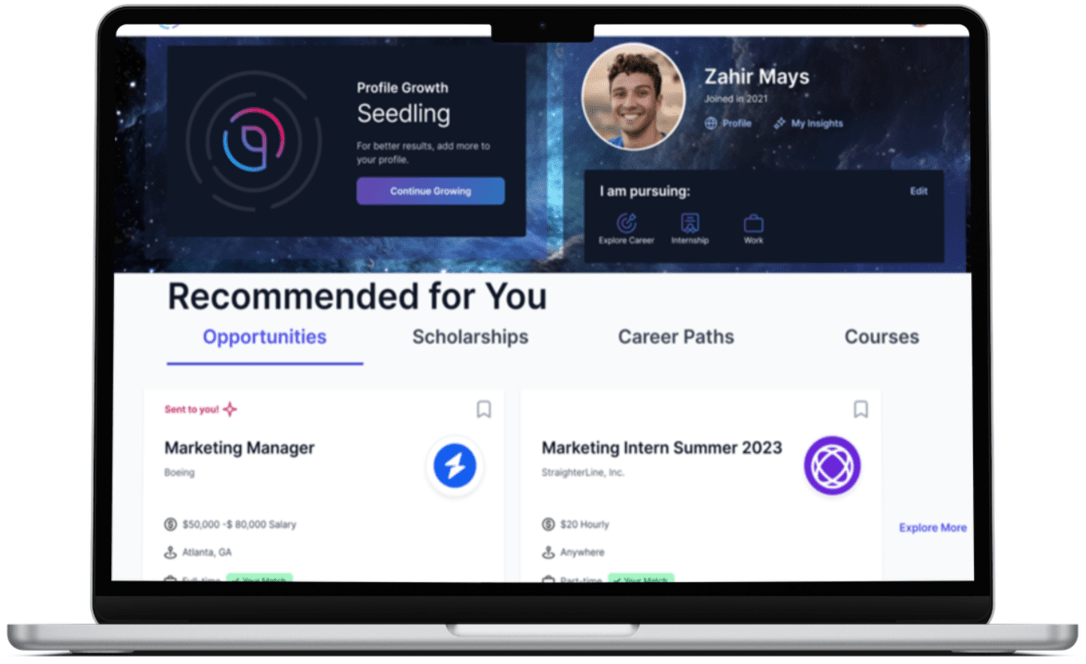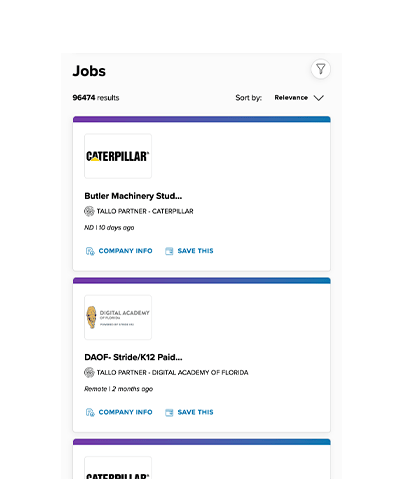 Real-world

work experience.
We match college and high school students with internships that provide real-world work experience that's actually relevant to their career goals. Spend a semester or the summer in a busy hospital, a bustling newsroom, an esteemed museum or institution. The world is your oyster when you seize internship opportunities.
Learn more about internships on our blog.
Internships work for you.
You'll be doing a lot of hard work, but your internship will be working for you, too. Depending on the type of internship you seek, you can get a crash course in a specific field in just a few weeks, a semester, or a year.
Do I really need an internship? Yes! Here's why.
Internships are like career trial runs. They provide you with legitimate work experience while helping you weed out the jobs that just don't suit you.
Need college credit? Check out our internship listings to find companies and organizations that let you work for credit to fulfill academic requirements.
Many are paid! Internships may come with a paycheck or stipend so you can rake in the cash (or at least pay for textbooks) while you study.