TALLO FOR
Early Talent Specialists & Talent Acquisition Recruiters
Enhance your early talent acquisition strategy. Find, attract, and recruit the right candidates based on location preference, career interest, and education level.
Tallo is the premiere platform for finding and attracting early talent
Tallo is the premier early talent platform for high school and college students across the nation. In fact, the Tallo database contains just under 2 million (and growing!) qualified potential applicants around the country waiting to connect with you. With Tallo, you can:
Build brand awareness

Improve DEI

Recruit your future workforce

Promote your opportunities 

Find early talent 

See ROI on early talent efforts

See the return on your early talent investment with Tallo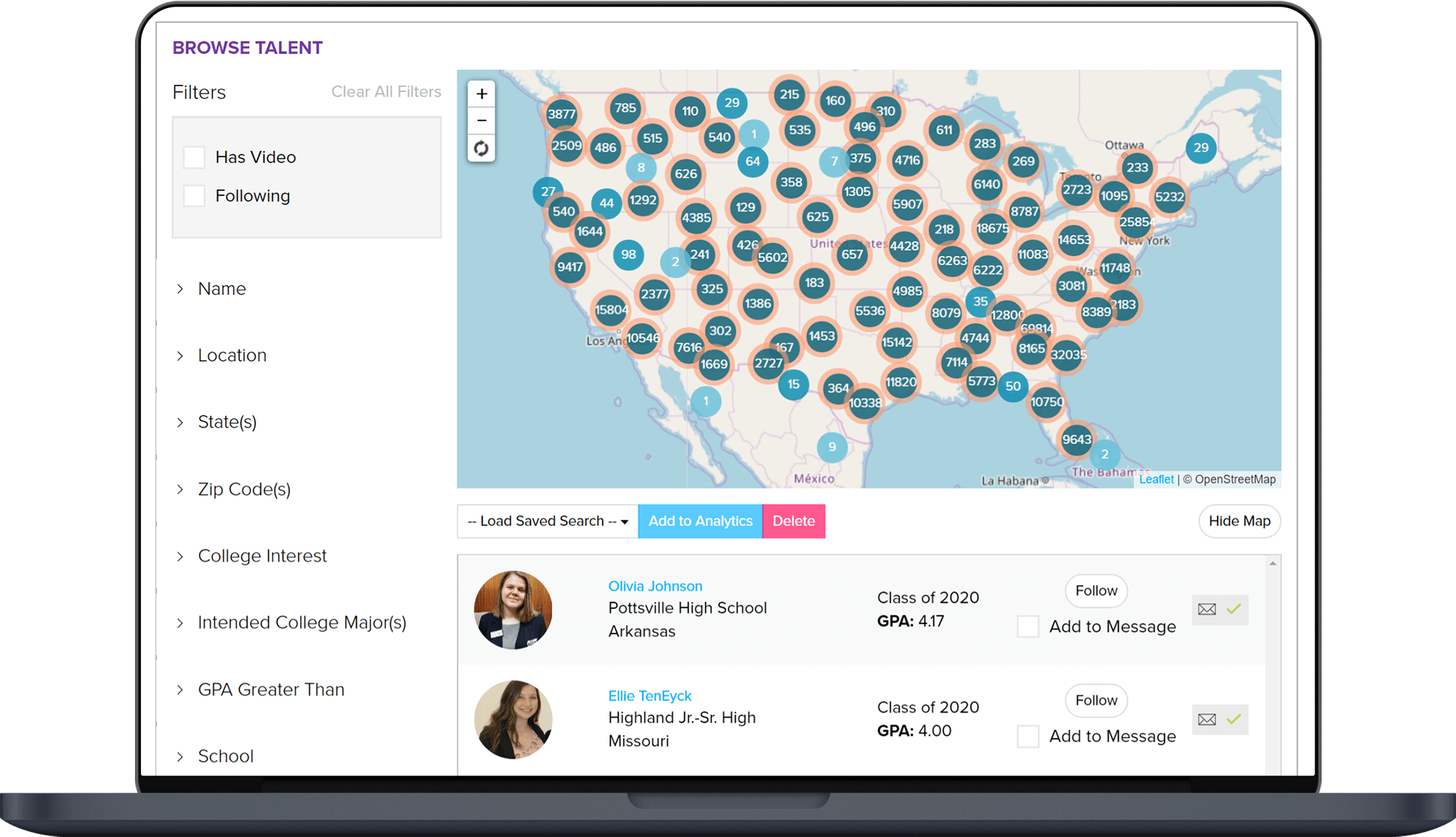 Build a talent pipeline for job recruitment
When it's time to hire, you want to have the talent pipeline in place to make recruitment fast and efficient. Tallo can help you increase quantity and quality candidate flow earlier than ever, ensuring you have a pool of talent for job recruiting the moment a role opens up.
Prioritize diversity in the job recruiting process
Diversity, equity, and inclusion are crucial to your recruitment strategies and your talent pipeline. Improving your company's DE & I profile starts with recruiting from a diverse talent pipeline. On Tallo, our talent pipeline contains candidates of all ages, genders, cultures and more.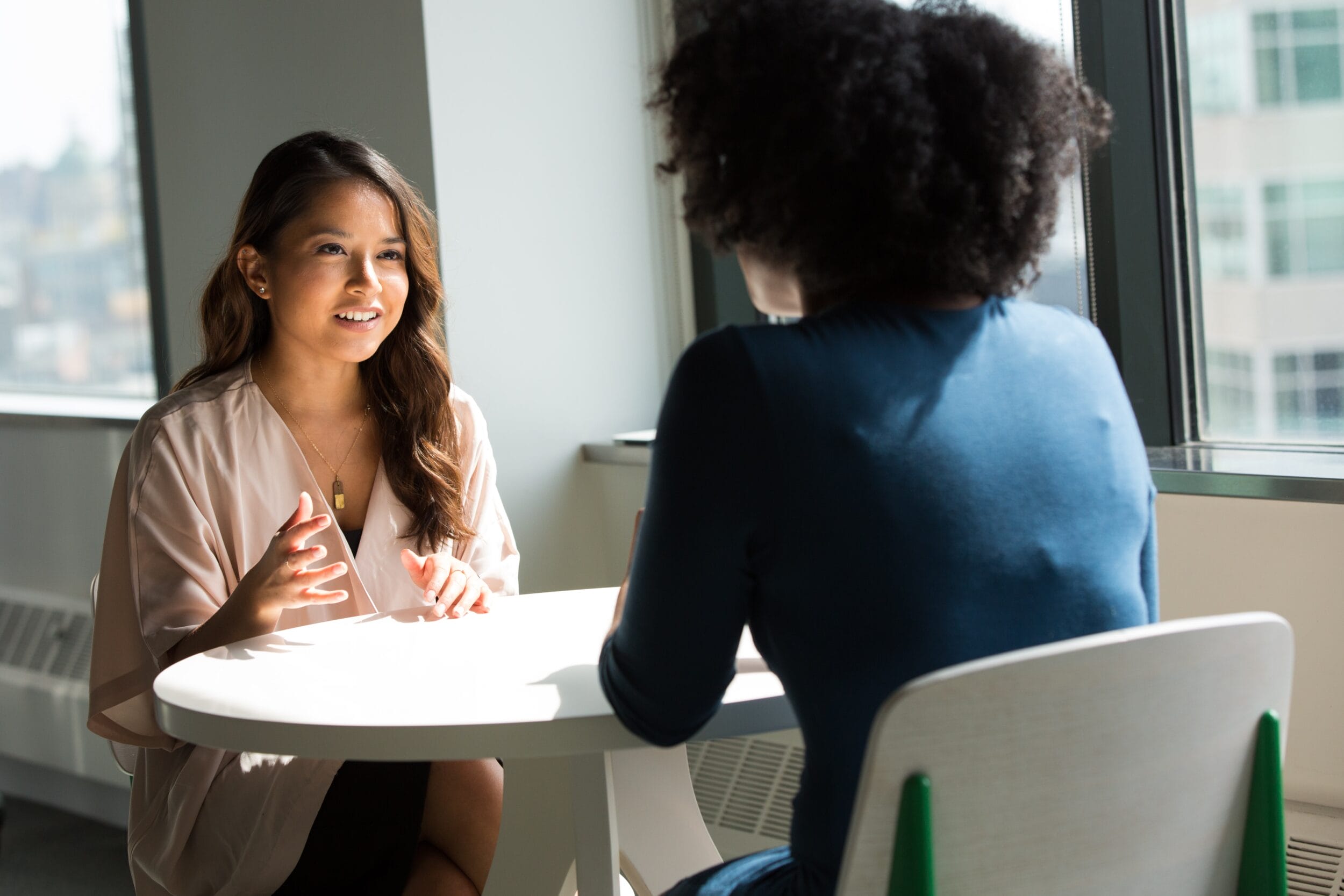 Early engagement is key to building a sustainable pipeline
70%
of people in the early talent category have already decided who they want to work for (46% in high school and 24% by second year of college).
77%
of early talent said they are more likely to apply with a company if they reached out to them in 9th or 10th grade.
81%
of early talent strongly agrees it is important for employers to reach out and build connections even if they don't have an immediate job opportunity.
50%
of early talent intend to stay at their original employer for over 3 years.
We're the early talent experts, just ask our partners

"Our partnership has been phenomenal in that Tallo helps us promote existing products and opportunities in a space where we can meet and engage with early talent where they are at but then also help us promote into a new audience that we cant necessarily get to on our traditional channels."
– Griffin Reome
Service Technician Strategy Manager at Caterpillar

"In a competitive market, if you're waiting to have conversations with early talent after they've graduated college, it's probably too late in the game. Staying ahead of the competition means beginning dialogue early on in the process and, for us, that means helping students understand what opportunities we have that they may not be aware of or even have in their line of sight."
– Nicole Moses-Milner
Sr. Manager Diversity Equity and Inclusion at J.Crew Group
"To fuel the future of Blackbaud's workforce and accomplish our vision of building a better world, we work with Tallo to help identify and connect with a stable, sustainable, and diverse talent pipeline."
– Peggy Anderson
Vice President of Talent Acquisitions at Blackbaud

Tallo makes job recruitment easy.
Ready to start seeing real ROI on your early talent efforts? We're ready to show you how it works. Simply fill out the form below, and one of our job recruitment specialists will reach out to you.