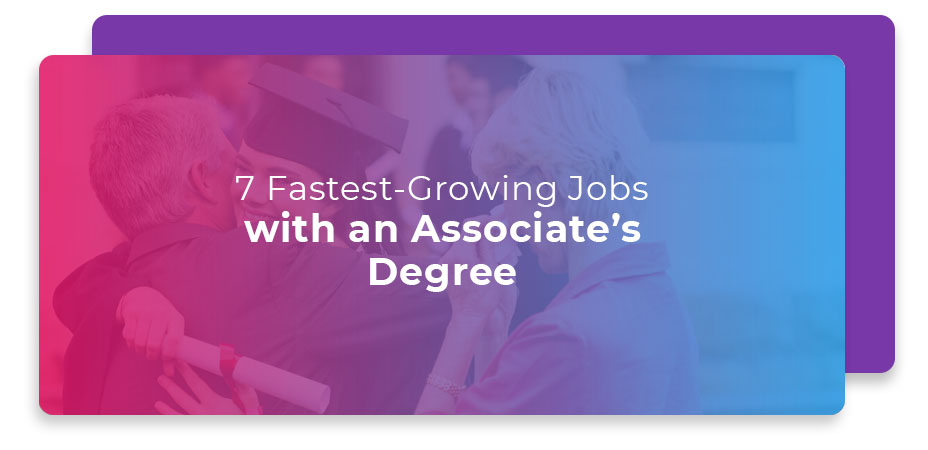 Did you know that there will be over 19 million job openings this year alone?! With baby boomers retiring in droves, that means a wide-open job market for millennials and Gen Z'ers who want to forge a career for themselves. It's also great news for people who aren't super into the idea of a four-year degree, since nearly a third of these new jobs will require only some college or an associate's degree.
There are over 30 million jobs in the United States that pay an average of $55,000 per year that don't require a bachelor's degree (source).
But where, exactly, are these jobs? They're right where you'd expect! STEM, healthcare, the arts, and community services are the fastest-growing occupational sectors, with as much as a 31 percent rise in employment in those fields. Here are some of the specific job titles that can provide good-paying jobs  with an associate's degree.

The Fastest-Growing Associate Degree Jobs and Their Salaries
As you can see, earning an associate's degree is a super worthwhile endeavor for a wide range of careers, especially those in medicine, tech, and the sciences. Setting your sights on one of these professional paths is a great way to ensure that you spend your life working in a field that will remain stable throughout your entire career. You can match with careers, connect with employers, and more on Tallo.