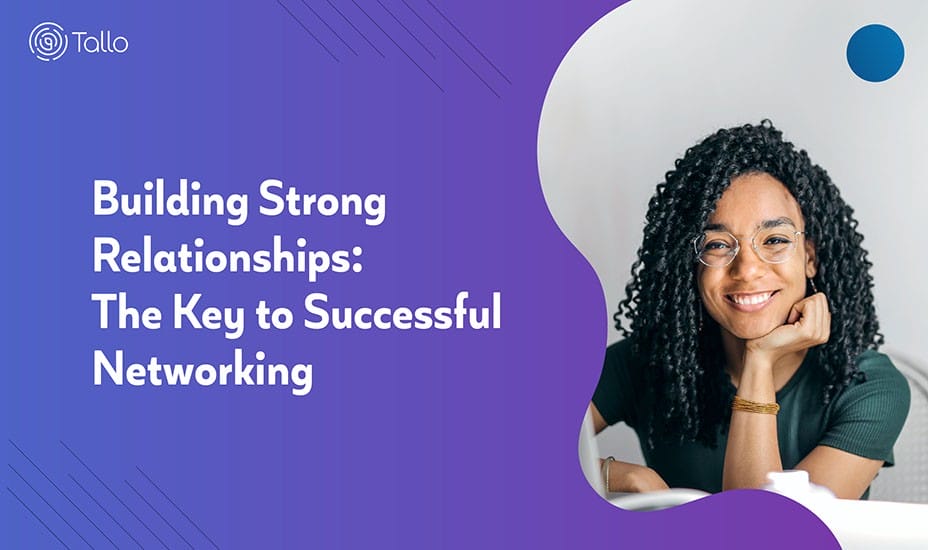 Networking as a high school student is essential for future professional growth. Learning how to communicate effectively, creating a professional online presence, volunteering, and attending community events help build long-lasting, meaningful relationships that can inspire your future career. 
What Networking Can Do for You
As you navigate high school and prepare for your future, it's essential to understand the importance of networking. Networking can help you build relationships, expand your knowledge and opportunities, and lay the foundation for your future success in college and beyond.
You've probably heard the saying, "It's not what you know, but who you know." It's true! The more people you know, the more opportunities will come your way, making who you know your most important asset. 
Unfortunately, for many high school students, networking successfully is easier said than done, especially if you are introverted and shy when meeting people. But there are numerous ways to network, from finding a mentor, like a professional in your future college major, to connecting with like-minded people on LinkedIn.
Learn why developing your networking skills now can help you reap the benefits of all the relationships you build. 

What is Networking?
Networking is a tool used by professionals, but it is never too early to start building connections, developing relationships, and maintaining them over time. Simply put, networking is like making new friends who can help you in the future, such as writing a letter of recommendation for your college application.  
Connecting with people in fields that interest you can help you learn more about those industries and open up opportunities for you. And, just like making new friends, you never know who you might meet or what new opportunities might come from having those personal networking connections.

Networking Strategies
Don't be afraid to step out of your comfort zone to meet people and participate in new events to make connections and start building relationships with people in your community or with similar interests.
While still in high school, you can benefit from networking ideas such as: 
Attend events.

Attend career fairs, college open houses, and local

networking events

to meet professionals and learn about different industries and opportunities.

Reach out to teachers and mentors.

Teachers and mentors can provide valuable advice and connect you with professionals in your field of interest. These connections may be able to find

industry conferences

or

professional development

opportunities you can participate in even in high school. 

Use social media platforms. Connect

 with professionals in your field of interest and reaching out to alums from your school or colleges on your shortlist. Remember, colleges are more likely to admit qualified students who

show demonstrated interest (DI)

in enrolling than those who simply submit a common application.    

Participate in internships or volunteer opportunities.

Spending time

participating in these experiences can help you build your skills, make new connections, and gain valuable experience in your desired field.

Join a student organization related to your career goal.

Many schools have student organizations for various industries. Joining these groups can help you connect with peers and professionals in your field. You can even

create your own

business cards

using a free program like Canva to distribute and begin networking. 
Keys to Successful Relationship Building When Networking
To build strong relationships, you need to communicate effectively and sincerely. Some key elements to focus on when honing your relationship-building skills include:
Communication

: Good communication is key to building strong relationships. This means

actively listening to others

, asking questions, and being concise but warm when speaking.

Honesty and trust

: Building trust is essential in any relationship, and

networking relationships

are no exception. Be honest about your intentions and follow through on any promises you make.

Authenticity

: Be yourself, and don't try to be someone you're not. Authenticity will help you build stronger, more meaningful relationships.

Giving back

: One of the most important aspects of networking is the ability to give back. Whether

introducing people

to each other, sharing information, or offering to help, giving back is key to building strong relationships.
Overcoming Networking Challenges
While networking can be a valuable and rewarding experience, it can also be challenging. Rejection is a common challenge, but it's important to remember that it's not personal. Everyone experiences rejection, and it's a normal part of the process. 
Don't take it personally if someone doesn't respond to your outreach. Move on and focus on the relationships that are working.
Begin Networking ASAP
Networking is essential to personal and professional development and requires building strong relationships. Use networking events, social media platforms, volunteering, and your peers and teachers to grow your network. The networking relationships that you establish while in high school can lead to quality friendships, mentorship, and professional associations in the future. 
Whether you want a leadership position, internship, or job or need to flesh out your college application, networking can be a valuable and rewarding experience. So get started today and build your network for the future!