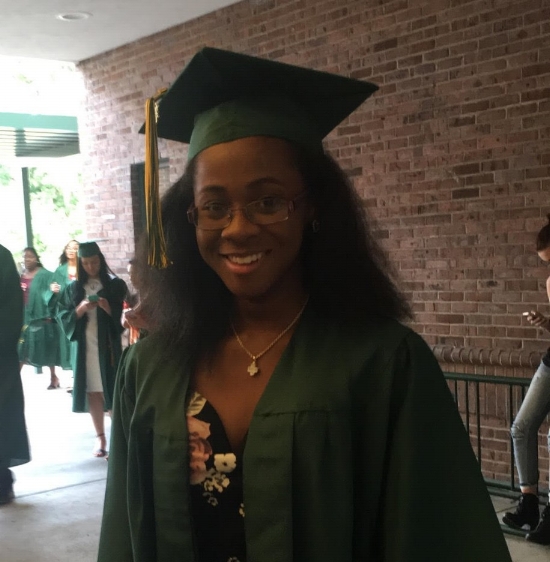 Less than a year ago, we featured Tallo organizational user Tidelands Health. Based out of Georgetown, South Carolina, Tidelands decided to partner with us in order to place themselves on students' radars. "[STEM Premier] will help us deepen our relationship within the region by introducing Tidelands Health to members of the community at a young age," said Busy Kimball, Manager of Talent Acquisition, at the time.
That's just what they're doing. By utilizing our digital ecosystem to provide scholarship opportunities for students interested in healthcare, they've found exactly the kind of students they've been looking for; students like Randelle Thompson!
Randelle is one of Tideland's recent scholarship recipients. A native of Myrtle Beach, Randelle wasn't all that familiar with the Tidelands healthcare system, which is headquartered 35 miles away in Georgetown. It was during her senior year of high school that she really began to take notice and consider a future career with the organization. The scholarship opportunities Tidelands made available on STEM Premier solidified her interest. "I would check the website periodically to see if any scholarship opportunities were available,' she explains. "That's when I applied for the scholarship with Tidelands Health."
The aspiring nurse graduated last May from Myrtle Beach High School and is currently attending Horry Georgetown Technical College. She will soon be working for Tidelands Health. But first, she wants to take advantage of the opportunities college has to offer her.
"My plan for next year is to perfect my techniques in the nursing program I'm enrolled in," she says, "I also plan to join the honors society and other clubs as well."
Read more about Randelle below in her own words!
Something you wouldn't know about me is…I have an accent!
For fun, I like to….read or listen to music.
If I could meet anyone in the world, past or present, I would want to meet…the head nurse of a hospital in Fort Lauderdale, Florida because that's where I'd love to live and work someday.
The best teacher I've ever had was/is….my probability and statistics teacher during my senior year of high school. She was was always supportive of me and my aspirations.
The last app I downloaded on my phone was…the McGraw-Hill Connect app.
In ten years, I see myself….managing a department of whichever hospital I happen to find myself for.
The thing I like about STEM Premier most is…their ability to see potential in students.
Congratulations Randelle on your scholarship! We know you'll be an awesome nurse (and hospital manager) one day!