We were proud to recently unveil the 2018 Tallo Top 100 students.
Hailing from all across the nation, the students of the Top 100 represent a wide variety of talent, skills, and backgrounds. We wanted to get to know these students better and showcase the personalities behind the Tallo platform!
Last week, the spotlight was on Paige Davis from Kansas. Now it's Jake Chao who's next up! Hailing from Cypress, California, Jake has excelled both inside and outside the classroom. As a talented public speaker, Jake has competed on debate teams, mock trial teams, and was elected as student body president of his school. He was also named the Youth Leadership America Speaker of the Year. He is a National Merit Scholar and AP Scholar with Distinction. Athletically, he has been honored as a leader of his cross country team as well as his track and field team.
Read more about Jake below in his own words.
Jake Chao
Senior
Oxford Academy
Cypress, CA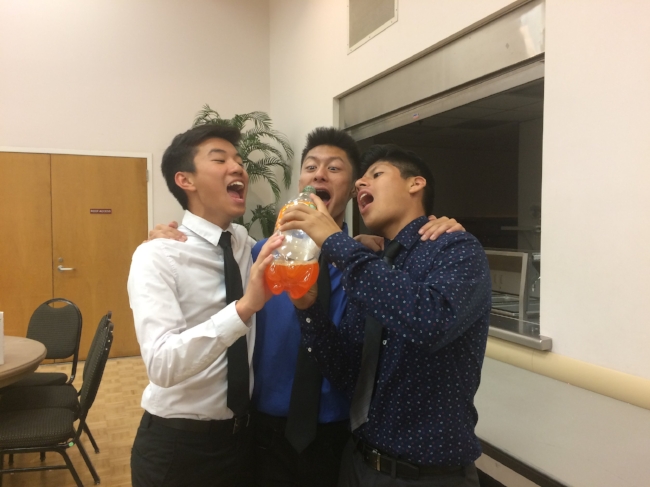 For fun, I like to…run and watch MasterChef. I am slowly getting better at cooking!
Something you wouldn't know about me is…I am red-green colorblind!
If I could meet anyone in the world, past or present, I would want to meet…Jeff Bezos. After reading about Amazon in the book The Everything Store, I have taken Jeff Bezos as the model to follow in innovation and work ethic.
The best teacher I've ever had is…Mr. Jun Cuenca. He truly cares for his students, and his dedication to the organizations he advises is beyond belief. Thank you Mr. Cuenca!
The last app I downloaded on my phone was…Attendify. I downloaded it to use at the HOSA State Leadership Conference in Anaheim!
After high school, my next step is…attend college at Stanford University. I hope to pursue a degree in economics and possibly create a startup.
In ten years, I see myself...working hard in life to attain success. I might still be working for an education, but I hope to be making my way in the business world.
My greatest dream is…to learn how to cook! I am slowly getting better at it, but I want to have one signature dish that I've mastered.
The thing I like about Tallo most is…its downloadable report of my profile! It works as a resume when I need to fill out other applications.
We hope for the best for you Jake, and we're proud to have you be a Tallo user and part of the 2018 Tallo Top 100!