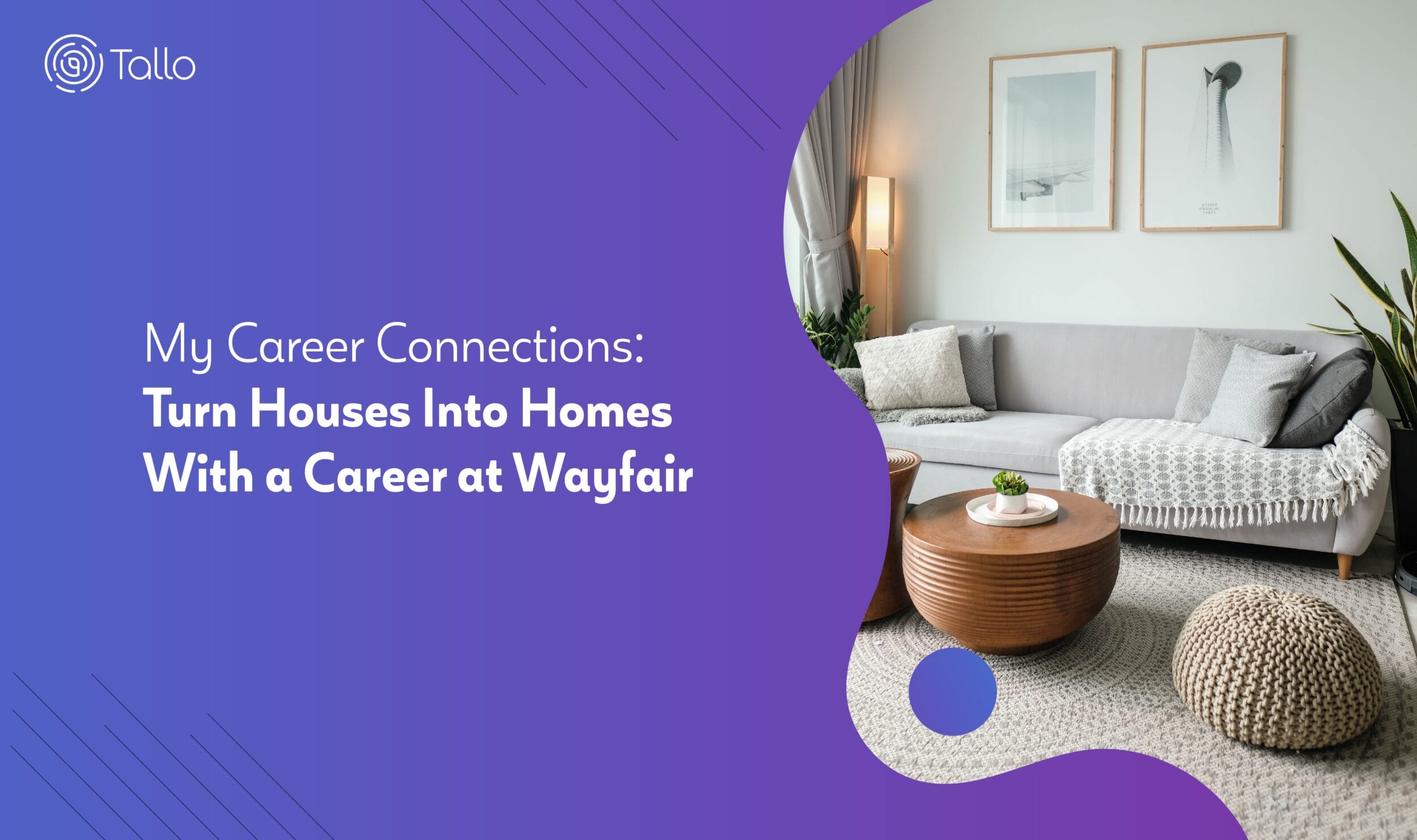 We all know that feeling—you walk into a house, and you instantly know it's a home. Things have a place, there's character in every corner, and there may even be that old familiar scent you attribute to family and happiness. (You know what we mean—Grandma's house always smelled… Grandma-y.) Those characteristics are all details that can turn a place you go to sleep at night into a home that you share with friends, family, loved ones, and more. Now, imagine a career that helps people create that for themselves, that helps people reinvent their version of home. That's exactly what Wayfair and their incredible workforce do every day, and it's what you can do too. All you have to do is join us for My Career Connections to Wayfair on April 28, 2023. This event is now passed and registration is closed, but you can still sign up for Tallo and get started today!

Get the Details About the Session: Wayfair: Great People, Great Ideas, Great Ambition 
For more than 2 decades, Wayfair has been known for reinventing every nook and cranny of your home—both indoor and outdoor. For this session, you get to look at the worldwide network of logistics and customer service hubs. Learn about the people, milestones, and innovations that make Wayfair …well, Wayfair. Meet the Wayfair team and get a firsthand look at how our people define how we operate as individuals, teams, and a company. Plus, get an insider's look at the hiring process, benefits, and a few extra perks we think you'll love.  
Get a career toolkit packed with resume templates, helpful tips, and more 

Standout from applicants and learn how to interview and build the perfect resume from Tallo's Career Coaches 

Ask questions, explore careers, and learn how to apply and what to expect
Date: Friday, April 28, 2023 
Time: 12:30 PM ET and Available On-Demand After Session 
Where to Register:  
Can't make the entire live event? Please register, join when you can, and the recording will be shared after the event. 
Our Career Coaches Will Be at the Event Too! 
We know that sometimes it helps to have someone nearby to make sure your resume is polished, you're interview-ready, and that you're putting your best foot forward before talking to a recruiter. Our Career Coaches will help you do just that! During the event, you'll be able to work directly with a Career Coach to ensure you feel confident and ready to take the next step in your career.