Gloria decides she wants to make money selling her grandmother's 1960s jewelry and valuables that she inherited. While she could list them on eBay or Poshmark, she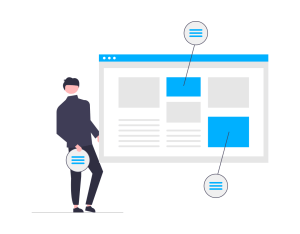 decides her grandmother's collection is especially unique and wants to create her own website and online store. She also wants the website to reflect her grandmother's style and the 1960s era.
What type of tech pro can help Gloria create a website? A web developer. Web developers creatively design, code, and add special features to create the right look and feel for websites. Let's dive into more about this career path.

What does a web developer do?
Web developers are responsible for multiple aspects of the website design process.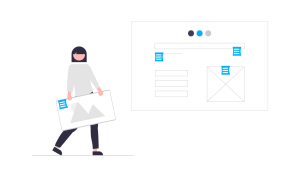 From website colors, images, and graphics to animation and navigation, web developers ensure that everything about a website fits together. Web developers usually specialize in either front-end development or back-end development but have the option to specialize in both, which would make them full-stack developers.
Front-end web developers work on developing and programming website design that is visible to users. By linking technology and design, front-end web developers bring ideas to life in interactive web pages. Back-end web developers work on the systems and structures of a website that are not visible to users, using a variety of programming languages to ensure that a website or application works as needed.
Why pursue a career as a web developer?
Because digital business underpins all industries, the need for web developers continues to grow and evolve across areas of expertise. According to the Bureau of Labor Statistics, the employment of web developers and digital designers is projected to grow 13% over the next decade—faster than the average for all occupations.
How to Become a Web Developer
Since web developers need skills in common coding and programming languages, becoming a web developer can be achieved through coding boot camps, career tech schools, on-the-job experience, or an associate degree. According to O*NET Online, employees in these occupations usually need 1 or 2 years of training.
A Career with Limitless Opportunities
A career as a web developer can be highly rewarding. It is a flexible profession where you can commute to an office or work independently from home. A typical day might include meeting with a client or company management to discuss a new or existing website. Ideas for layout design, problem-solving solutions to website issues, programming languages, and testing applications are all examples of the variety of web developer tasks. If you are detail-oriented with a real love of technology, this career may be for you.
Explore more about this career and other IT fields in our Tallo Community.