Communications degrees are often criticized for being too broad. But TBH, that's exactly what makes them a great choice for so many students. Studying communications gives you the opportunity to pursue careers in a variety of professional fields, including public relations, journalism, business, marketing, news and broadcast television, and public administration. 
As a communications major, you'll take a closer look at communications processes at the individual and societal level. Along the way, you'll gain valuable skills such as critical thinking and analysis, public speaking, writing, research, and creative thinking.
So, how does any of this translate to a rewarding career? What can you do with a communications degree? Read on for a list of the best career options for communications majors.
Related: How to Choose a Career
Public Relations Specialist

– There are few roles better suited to the unique strengths and skills of a comm major than that of a public relations (PR) specialist. In this role, you'll be in charge of communicating with the public on behalf of your client. You may find yourself developing press kit materials, analyzing public opinion of the company through polls and social media, and serving as a point of contact for media queries. And you'll make a great wage doing it. PR specialists

made an average of $61,150 in 2019

, according to the Bureau of Labor Statistics (BLS).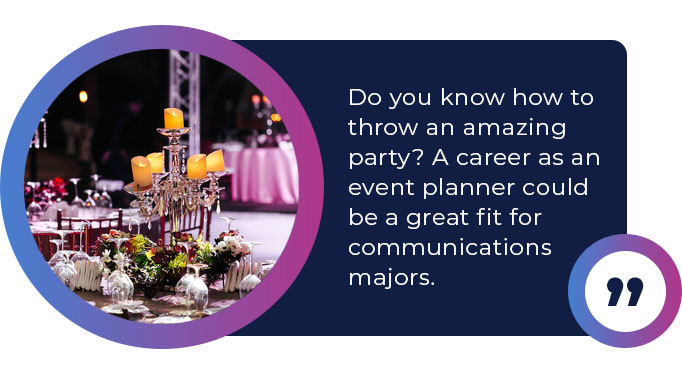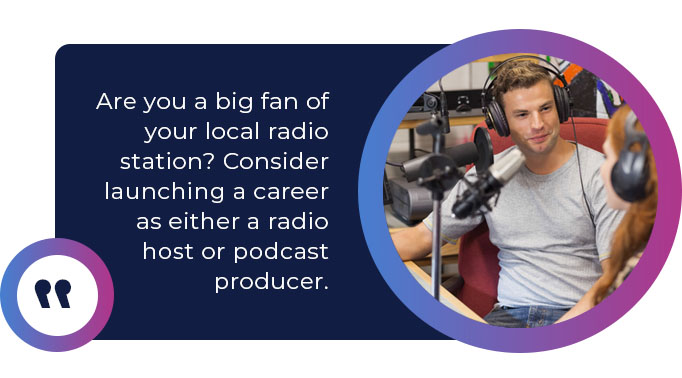 Radio Host/Podcast Producer

– Do you love listening to podcasts on your morning commute? Are you a big fan of your local radio station? Consider launching a career as either a radio host or podcast producer. Both of these roles require strong speaking, writing, and creativity skills in order to deliver engaging shows to audiences. Get your foot in the door by scoring an internship at your local radio station. If your school has a podcast, see if they have any open positions where you can gain experience.
Getting Experience Is Key 
As a communications major, your degree prepares you to be successful in many careers. The key to launching a successful career in the communications industry is by getting some experience under your belt. Figure out what parts of communications you enjoy the most, find internship opportunities in your niche, and then go for it!
Image Credits
Source: Maksim Denisenko/Shutterstock
Source: BAZA Production/Shutterstock
Source: ESB Professional/Shutterstock