STEM Signing Day celebrates high school seniors who choose to pursue STEM (Science, Technology, Engineering, and Mathematics) education at technical programs, two- and four-year colleges and universities. It's the STEM answer to the question: What if students had the same sort of fanfare accompany their decision to join the country's top colleges and universities? And many are powered by Boeing with help from companies like Nucor and BMW and local community organizations.


The History of Stem Signing Day
Boeing has long had a commitment to educating the next generation of innovators, and they sought an innovative solution to the lack of recognition STEM students receive when compared to athletes. In 2017, they created their answer with STEM Signing Days in South Carolina. 
It began as a small but mighty event, inviting students from around the state of South Carolina—home of The Boeing Company's East Coast assembly site—to publicly make their commitments to STEM programs around the country. In turn, industries around the state were given the opportunity to promote their programs, including automotive, manufacturing, and more. Those industry leaders, along with educators, parents, elected officials gather on STEM Signing Days to honor the country's future STEM leaders.

What started as a small state-wide initiative became a national campaign that invited regions in every state in the U.S. to honor their STEM students and publicly recognize their progress into these unique fields.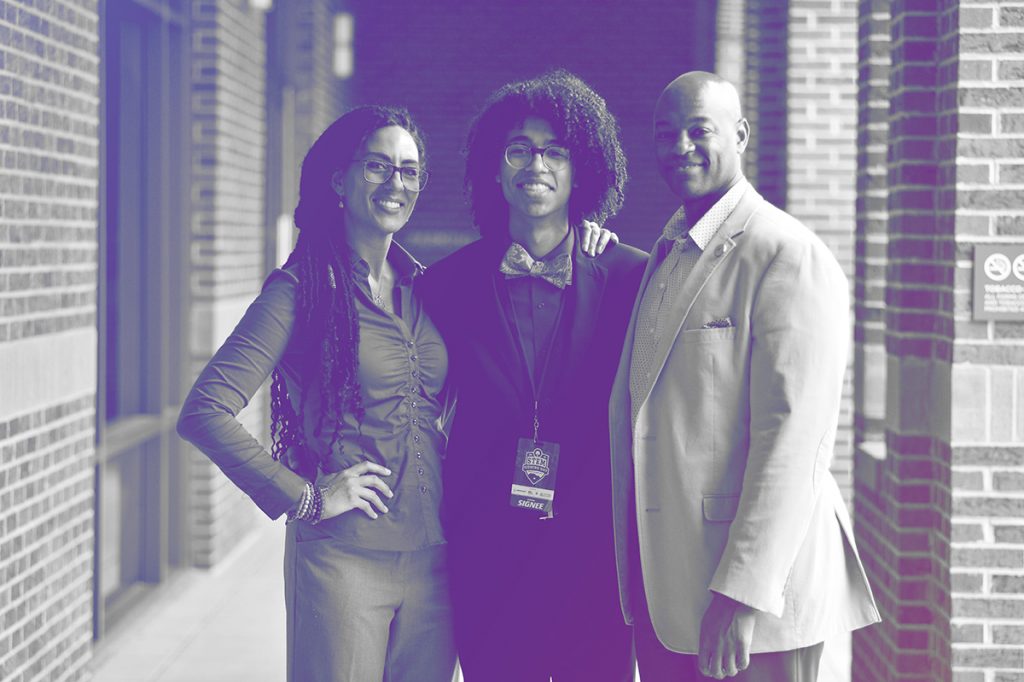 Tallo connects STEM students with STEM programs
Ready with the idea, Boeing reached out to Tallo (then STEM Premier) to 1. access our community of talented STEM students, innovators, and up-and-comers and 2. power STEM Signing Days. On Tallo, STEM students can apply to be part of STEM Signing Days and get the opportunity to showcase their choice of careers and college or university of choice. Together, Tallo and Boeing worked diligently to create events and invite family members, educators, mentors, industry leaders, and elected officials along with STEM students to celebrate the first step in their prestigious careers, complete with step-and-repeat banners, photographers, and local news agencies.

The popularity of STEM Signing Days has become a major initiative for STEM-focused industries, and Tallo has grown from powering these important days for students in just one state in 2017 to helping in five states—and inspiring other states to start their own STEM Signing Day initiatives. Check out some of our 2020 locations for more information and a chance to apply:
2020 Virtual Events:
Due to concerns about the COVID-19 outbreak, several of the 2020 STEM Signing Days are being held as virtual events. Students will still be recognized for their accomplishments, sign a letter of intent to pursue a STEM degree, and hear from Boeing and community leaders — all from the comfort and safety of their homes! Anyone interested in viewing the ceremony and celebrating these amazing students can tune in to the livestream. More details to come.
Tallo-powered STEM Signing Days:
STEM Signing Days in other states:
Texas

Indiana

Missouri

Alabama

Washington

Illinois

Arizona

Oklahoma

California
Interested in learning more about STEM Signing Day? Don't just hear it from us. Meet Alijah, a Tallo user and talented student who found his future at his own STEM Signing Day. He writes, "At SC STEM Signing Day, I made it a point to talk to Boeing representatives about what I should do to land my dream job – like should I go to college, where should I go, what should I study, etc. They told me about their Boeing Scholars program, which provides scholarships for students interested in aerospace to attend Embry-Riddle Aeronautical University. I applied and was accepted to the inaugural class, along with 21 other students." Alijah is just one of many students that have benefited from Tallo and STEM Signing Days.
We're constantly adding new locations, so be sure to check back or log in to a Tallo profile and search "STEM Signing Days" in the Opportunities tab. Here, students can apply to be featured at a STEM Signing Day and make a commitment to a program that's perfect for their future.
Check out STEM Signing Day SC where we virtually celebrated nearly 100 students going into STEM fields: