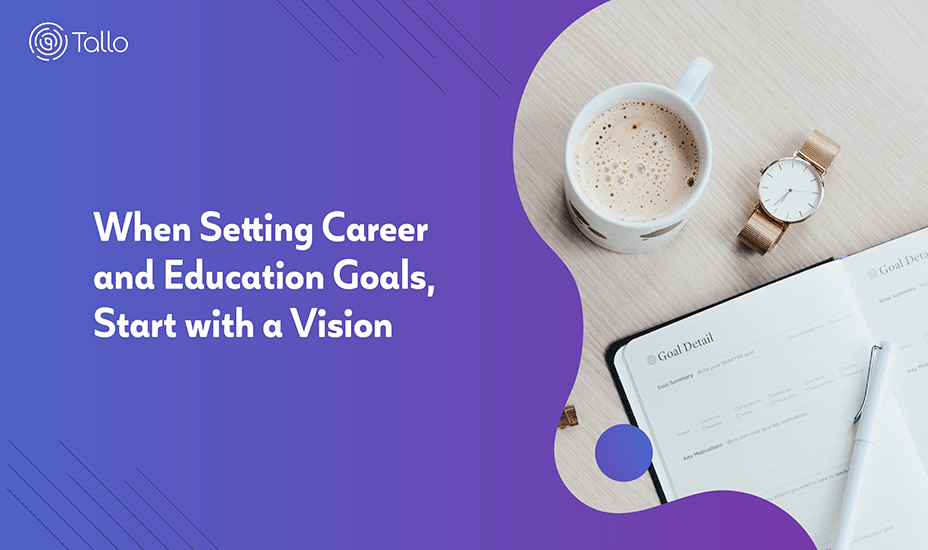 Summary: Whether it's a career goal or an education goal, you can follow a process for putting a plan in place—beginning with mapping out a timeframe and important milestones.
Create a Plan with Strategic Goal Setting
Envision yourself five years from now. How old are you? What milestones have you reached? What does success look like to you? Most goal setting begins with the "end in mind" or what the result of a goal might be. This approach can positively direct your efforts and include your passions, interests, and dreams.
Career Goals Lead to Education Goals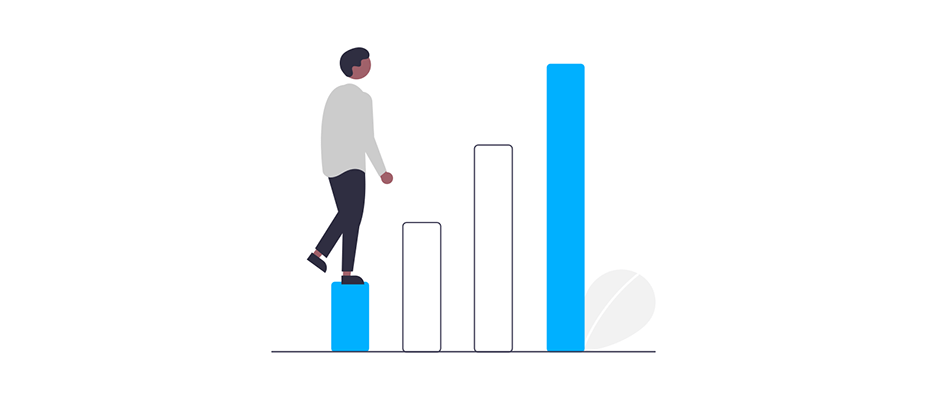 Get your vision of your future self on paper (or a digital device) and detail some ways to achieve it. Jot down anything that comes to mind and as many thoughts as possible. Leave the paper and revisit what you wrote in a few hours or in a few days. You may find that your daydreaming points to a career or learning pathway.
Once you have an idea of a learning pathway or career, it's time to start some formal goal setting. Research and learn about careers or take a career match assessment to help narrow down paths that align with your strengths and interests. Once you have established some broad career goals, there are many educational or learning pathways that can help you achieve a career and, ultimately, your vision. Your learning pathway, written as short-term goals, supports your career goal. 
A college degree is one of many learning paths available. There are also online courses, certification programs, apprenticeships, internships, mentorships, and on-the-job training. There is no one-size fits-all approach to attaining a career. It's important to investigate multiple pathways to career attainment.
You can use this goal-setting process to help refine your key milestones: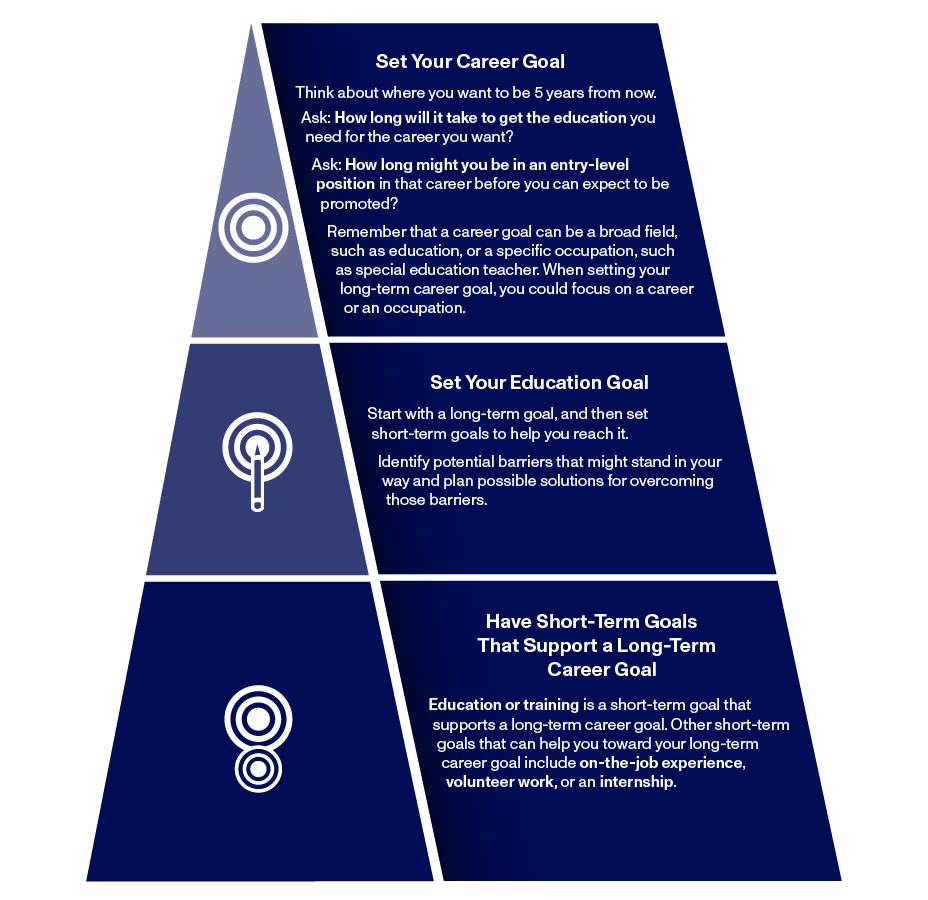 Be Steadfast in Your Pursuit
Your long-term and short-term goals can act as a roadmap to your vision. It's important to revisit your plan routinely. As you move forward with your education and education, there will be adjustments along the way—some short-term goals may no longer be practical or manageable, or new ones may need to be created. You may encounter delays or detours but feel confident in evolving your vision. You're on an important journey!