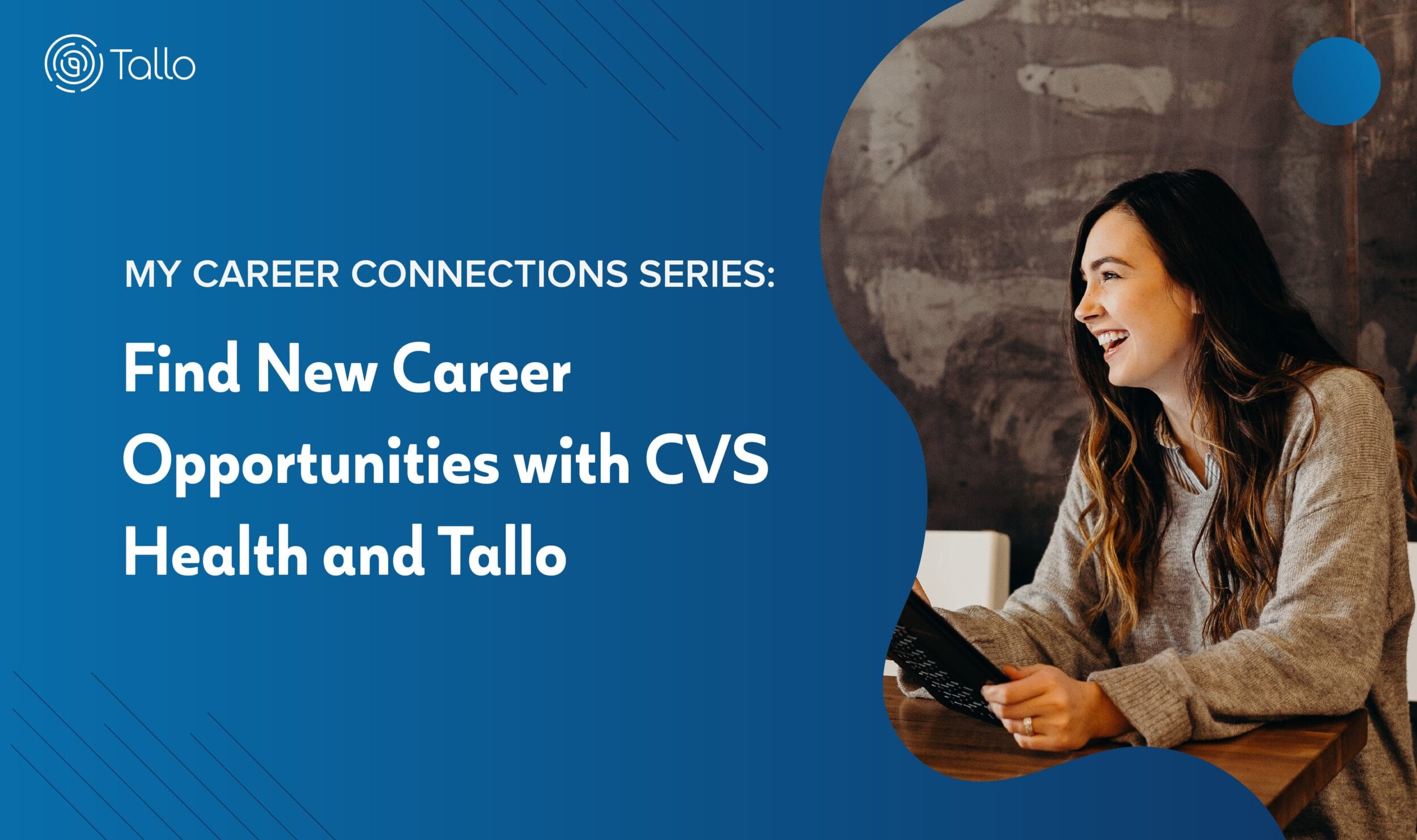 Imagine being put front and center with one of the biggest health solutions companies in the world? That's exactly what Tallo and CVS Health are doing for their My Career Connections event. Not only are you going to be able to learn about the company, you're going to be able to connect with their hiring managers and company representatives while you get all the details about the internships, externships, and entry-level positions that they have available. But don't worry, we're not sending you in alone.
Get the Details About the Session: Bring Your Heart to Work at CVS Health
Need to plan ahead for the big event? We've got all the details you're going to need to ensure you have plenty of time carved out to attend. If you can't make it, don't worry. The event and all its insights will be recorded, so you can get all the important information you need to showcase yourself with a potential employer like CVS Health. 
Date: Friday, February 24, 2023
Time: 11:00 AM EST – 2 PM EST
What you're going to learn: 
During this three-hour session, CVS provides insight on how the organization creates a fulfilling work experience that helps attract and retain a talented workforce and engage them in the journey to transform health care. This includes opportunities for career advancement across CVS and: 
How to search, apply and interview to internships and direct hire opportunities with CVS Health

Specific career paths and the Total Rewards philosophy that outlines the opportunities presented—pharmacy technician, store associate, and intern

The rewards of working at CVS Health – competitive pay, time away from the job with pay, high quality Health care benefits, and well-being
Can't get out of class to get into a CVS Health class? No problem. Register, join when you are able to, and review the parts you couldn't attend by watching the event's recording. 
Session includes:
11:00 – 11:50 am ET: Working at CVS Health

11:50 am – 12:05 pm ET: Break

12:05 – 12:55 pm ET: Job Highlights at CVS Health

1:10 – 2:00 pm ET: Bonus Session with Stride's Success Coaches – Webinar takeaways and next steps for attendees
Want to know more? Register for the event. 
Plus – Bonus Sessions:  Connect with Stride Career Coaches to Ensure You're Highlighting Your Strongest Qualities, Create a Resume, and More!
There's no question this is a big opportunity for a lot of students interested in working for a major corporation. We get it—with big opportunities comes stress about what your resume should look like, what you may be able to say during an interview, and how you can stand out from everyone else in attendance. The solution? Stride Success Coaches. During the live event, Stride Success Coaches will help you design a flawless resume, give you tips for how to interview successfully, and ensure you catch the eye of the hiring manager. While these lessons may be the perfect opportunity to stand out with CVS Health, they're also evergreen classes that ensure wherever your career takes you, you'll have a foundation that gives you an edge against any competition.