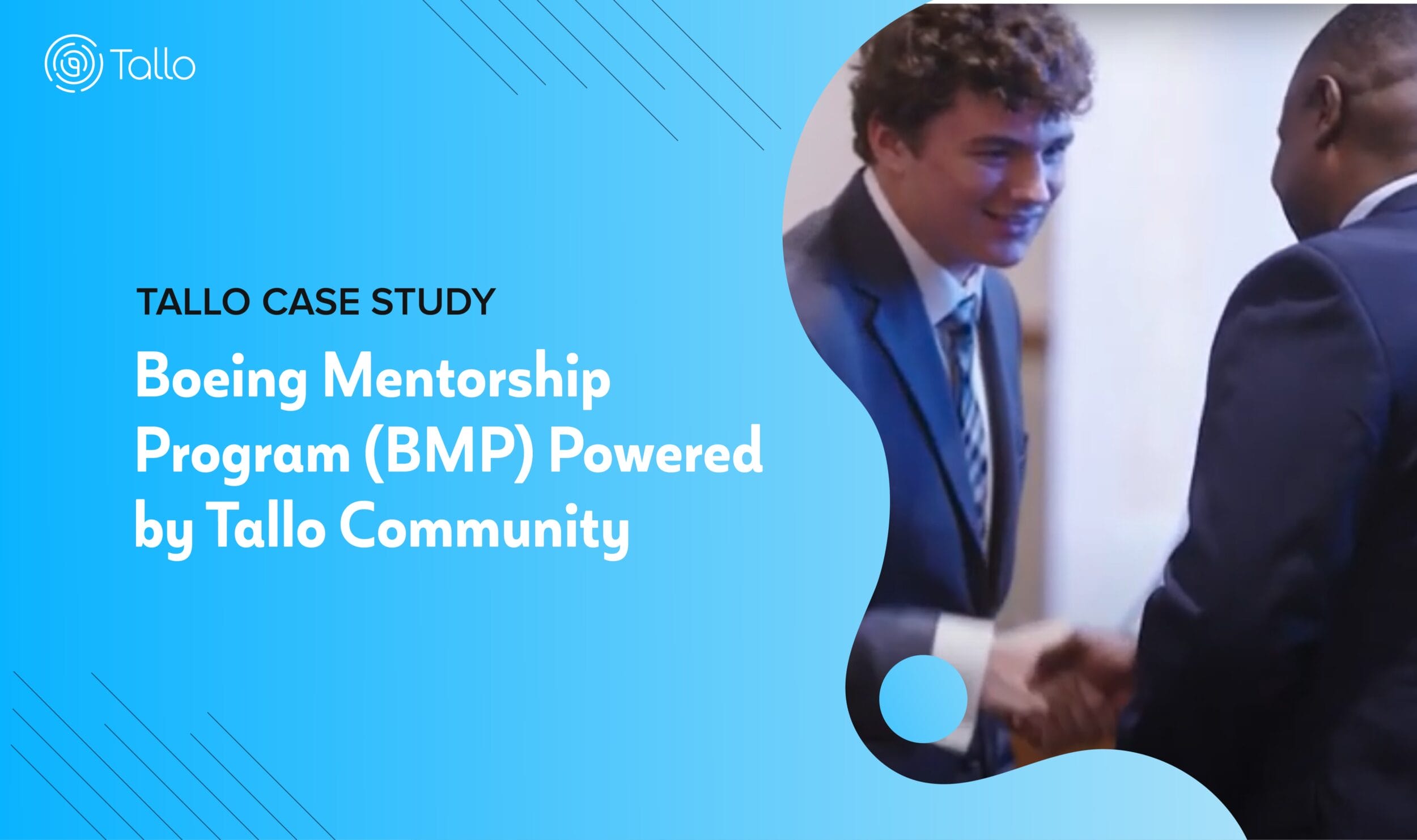 Boeing has always been a huge proponent of mentoring the next generation of talent, and this passion extends down through the ranks of Boeing, with employees expressing interest in hands-on mentorship experiences. Boeing's challenge was simply that there was no easy way to host a mentorship program that still afforded students the direct connection to Boeing employees and visa versa without investing serious time and effort. Enter Tallo: Boeing's STEM Signing Day partner for the last few years. We needed to not only continue the STEM Signing Day engagements but figure out a way to facilitate a mentorship program that met both student and Boeing employee needs.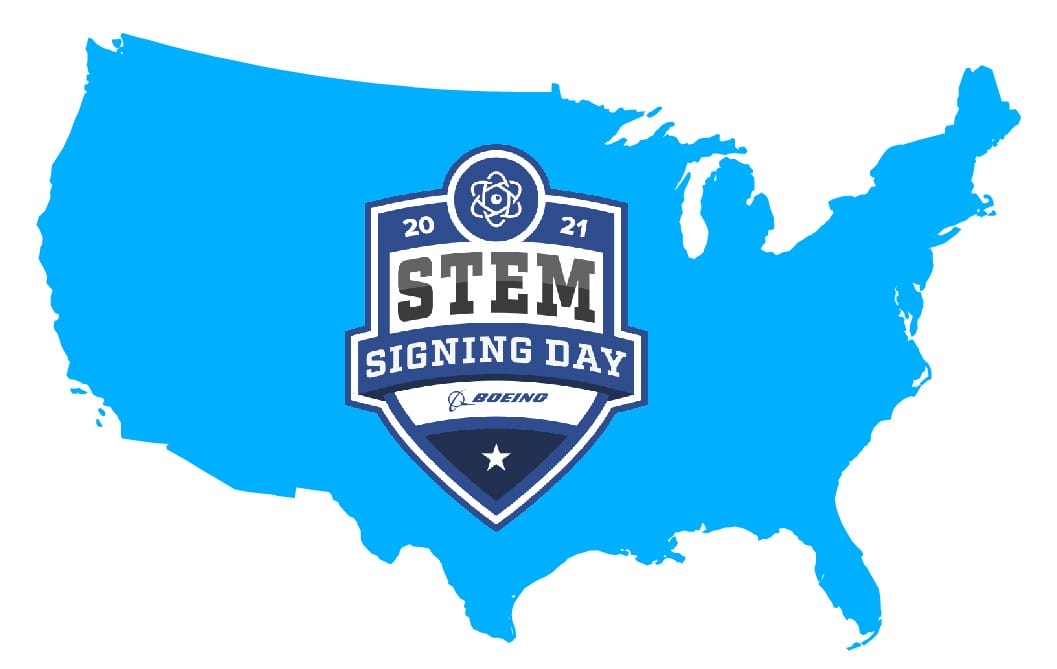 Understanding STEM Signing Day
In 2021, Boeing hosted STEM Signing Day in 16 states across the United States. Students from around the country joined Boeing on this special day to announce their college decision and the first step in their STEM journeys. STEM Signing Day isn't just a way for Boeing to recognize the hard work and dedication of students pursuing career fields in STEM; the event is a key component in developing their early talent pipeline by identifying and establishing a relationship with these talented future professionals.
Continuing the STEM Signing Day Connection to the Boeing Mentorship Program
STEM Signing Day represented a pool of students already engaged with the company and excited about continuing their education in the STEM industry. It was the perfect jumping off point to build a mentorship program. To foster the connection we already established, all STEM Signing Day participants were invited to connect with Boeing employees through an innovative digital mentorship community powered by Tallo. 182 students not only accepted the invitation but partnered with Boeing mentors based on their unique interests and aspirations. 

Joining the Boeing Mentorship Program Community
To start, students were given VIP access to an exclusive Boeing forum on the Tallo Community. Here, students could interface with Boeing mentors in a variety of roles, including aerospace engineers, data scientists, and security architects. Mentees could ask questions, request advice, or just gain encouragement from people in the industry they aspired to one day be a part of. Conversely, mentors could offer an inside look to the STEM industry as well as resources and support. 
Inspiring Future Talent in the STEM Industry
It would be impossible to summarize every life-changing conversation had within the Boeing Mentorship Program community, but suffice it to say, the program was a huge and inspiring success. Both mentors and mentees offer their thoughts on just how thrilled they were to be a part of this monumental program:
"I became a Boeing mentee to find a community in STEM…I got to explore my interdisciplinary STEM interests like neurotechnology, engineering, psychology, and data science. I'm so excited to have had the opportunity to engage and learn through this program."
Jillian Holbrook,




2021 Mentee, University of Washington-Seattle
"As a mentor, I like to discuss the array of opportunities available in STEM and help students visualize themselves to be the great engineers and scientists of tomorrow."
Ishrath Sharffuddin,




2021 Mentor, Boeing Senior Business Intelligence Analyst

Ryan Grabowski,




2021 Mentee, Embry-Riddle Aeronautical University-Prescott
"I'm excited about the future of STEM at Boeing, especially in cyber security because it's really easy for those of us who've been here for quite awhile to accept the status quo and accept that change is difficult. I think that bringing fresh STEM talent into the company will help us to challenge what we do and move forward." 
Baris Paraskeva,




2021 Mentor, Boeing Lead Security Architect

Sudheendra Gulur,




2021 Mentor, Boeing Leasing Solutions Manager
Boeing Mentorship Program Keeps Early Talent Engaged
The Boeing Mentorship Program provided the missing "what's next" for early talent after they'd been identified, engaged, and recognized. It created meaningful conversations and impact on a deeper level. Best of all, it opened the door for more Boeing employees who wanted to be a mentor and participate virtually—without sacrificing their time from work or their own family. The Boeing Mentorship Program proved that early talent can be educated, and mentors can be rewarded for their efforts, all from the comfort of their desk, office, or home. 
Looking to Future Mentorship Programs
Boeing was only the first of many mentorship programs Tallo will build with its partners—you included. Did you know you can host your mentorship program directly through Tallo? Whether it's bringing in new students or networking with the ones you're already supporting, we're here to help. Fill out the form below to learn more.We can help you create a community that fosters unique talent within your primary industries.