Hard work pays off.
Literally. All your academic efforts are about to pay off handsomely. Tallo matches college students with $20 billion in scholarship opportunities and award money that can be used for things like tuition, books, and room and board. Cha-ching.
Explore scholarship opportunities to help you pay for college or trade school so you can focus on what matters most—your future. Because you shouldn't have to stress about financial aid, period.
Personalized scholarships are awarded based on interests, skills, and achievements. We're not just looking for the top of the class because we know you've got more to bring to the table than just good grades (but hey, those are great, too).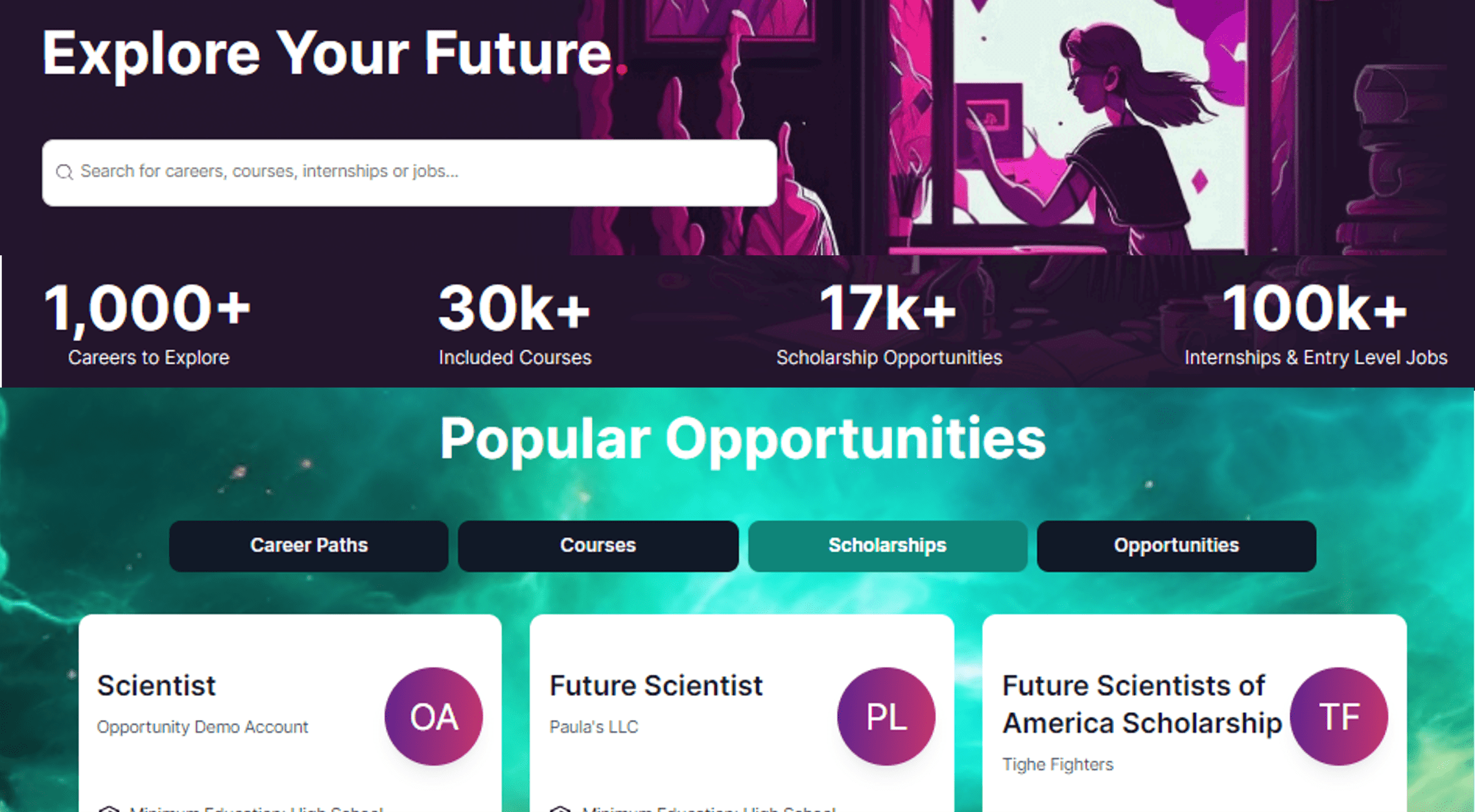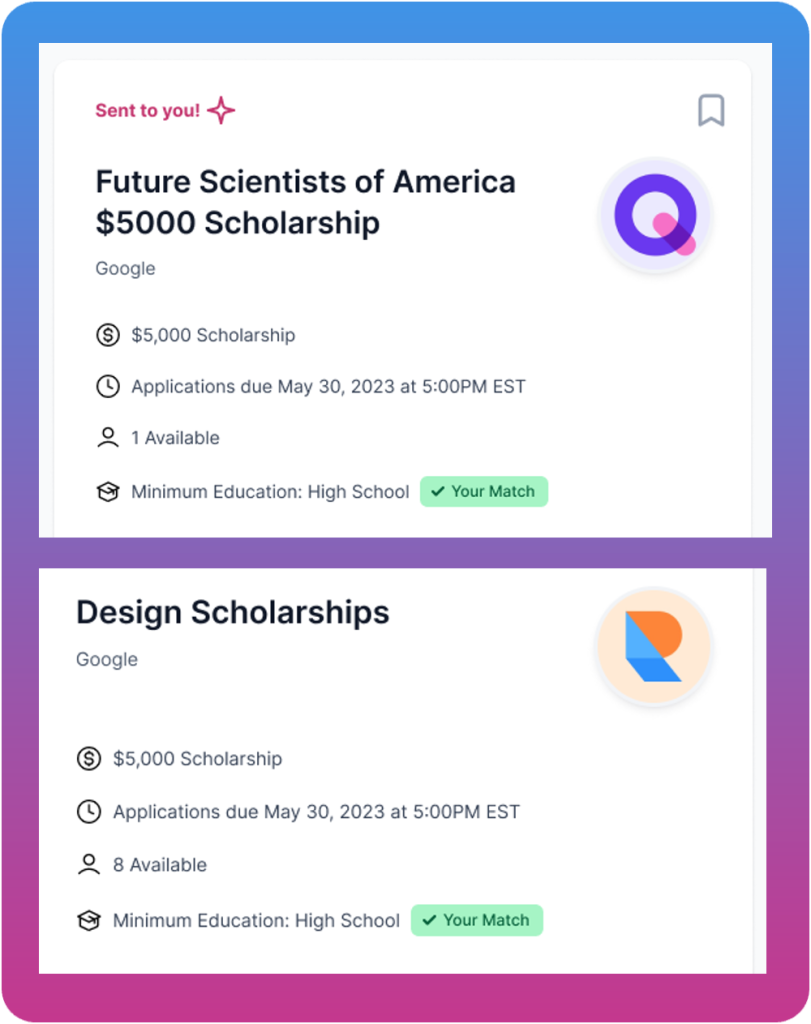 Show us your

flex.
It's about more than just good grades. Create a profile on Tallo and we'll match you with academic, athletic, organization-affiliated, and scholarships. You can even get scholarship funds based on your personal information, background, and interests, so you can worry less about tuition and focus more on staying at school.
Learn more about scholarships on our blog.
But wait, THERE'S MORE!
Sure, we can help you find scholarships for school, but Tallo is so much more than that. While you apply for scholarships, you're also opening up a whole new world of academic and professional achievement. Discover the internships, jobs, colleges, and apprenticeships that will set you up for success.
Do I even qualify? Yes! Because scholarships are for everyone.
Tallo helps international students, undergraduate students, graduate students, and high school students (we see you, post-secondary stars) find free money for school.
Merit-based? Academic? Just because you're awesome? There are scholarships for all kinds of students on Tallo. Search free scholarships based on whatever you're into.
With Tallo, colleges, companies, and organizations reach out to you to offer you opportunities and help you pay for college. If you like what you see, all you have to do is write back and let them know.