TALLO DATA INSIGHTS
Geographic Preference of Early Talent
Nationwide talent shortages and the flexibility of remote work have caused much of the incoming workforce to reevaluate where they want to live and work after graduation. We compiled geographic preference data from 630,000 high school and college-age students in our recent analysis. Take a look at the insights we gathered and how your state ranks with our geographic preference score (GPS).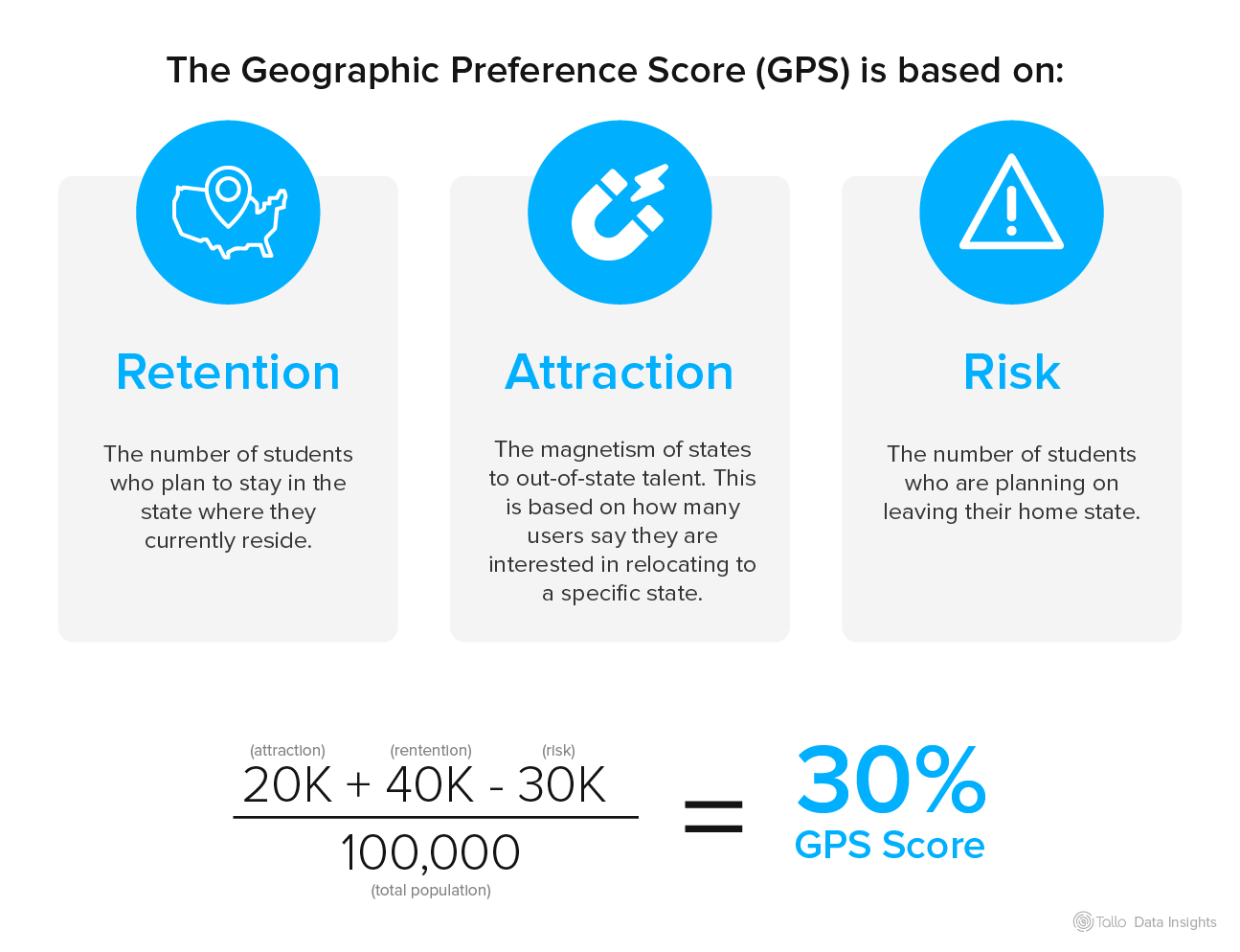 Explore the Data
Tallo platform data: Tallo has over 1.4 million talent users. Our user population includes talent in middle school or high school (47%) and post high school (53%). Tallo talent is represented in all 50 states and all data is self-reported.
Student Survey: This survey was conducted by Tallo between Nov, 3rd 2020 and December 31st 2020 and produced 29,640 respondents. Tallo users that responded to this survey indicated an interest in obtaining a scholarship and have reported to be a current high school or college student in the United States.
Data Analysis: We leverage our platform to supplement survey data with data attributes that talent self-reports on their user profile including gender, race/ethnicity, and geography. Our survey responses are intended to be as inclusive as possible. This survey data was combined with a modeled estimate of national geographic, education level and demographics to create an "enhanced snapshot" of current conditions. With our calculated margin of error, we can assume the survey respondents represent 95% of high school and college students in the United States.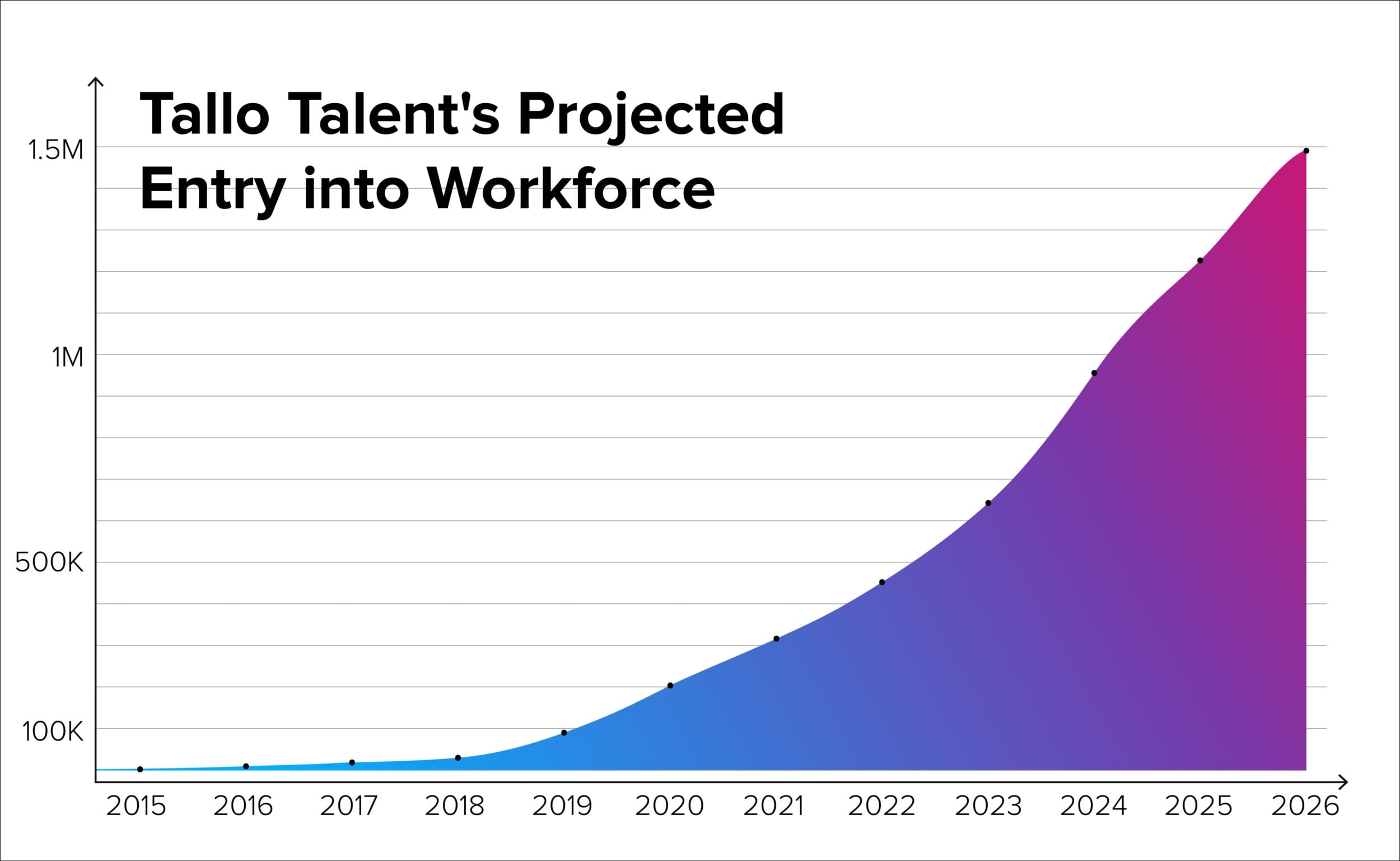 Connect with this talent today!
Are you recruiting based on Geographic Preference? We're here to help. Out of our nearly 2 million users, approximately 1 million of them will enter the workforce sometime between now and 2026.
If you want to win this talent, now is the time to reach out. Use Tallo to tap into this talent plus one million others who are looking for jobs, internships, apprenticeships, and other opportunities.
70% of early talent decide on their future employer in high school or early college
3 out of 4 early talent job seekers would be more inclined to work for an employer if they connected with them prior to beginning their job search.