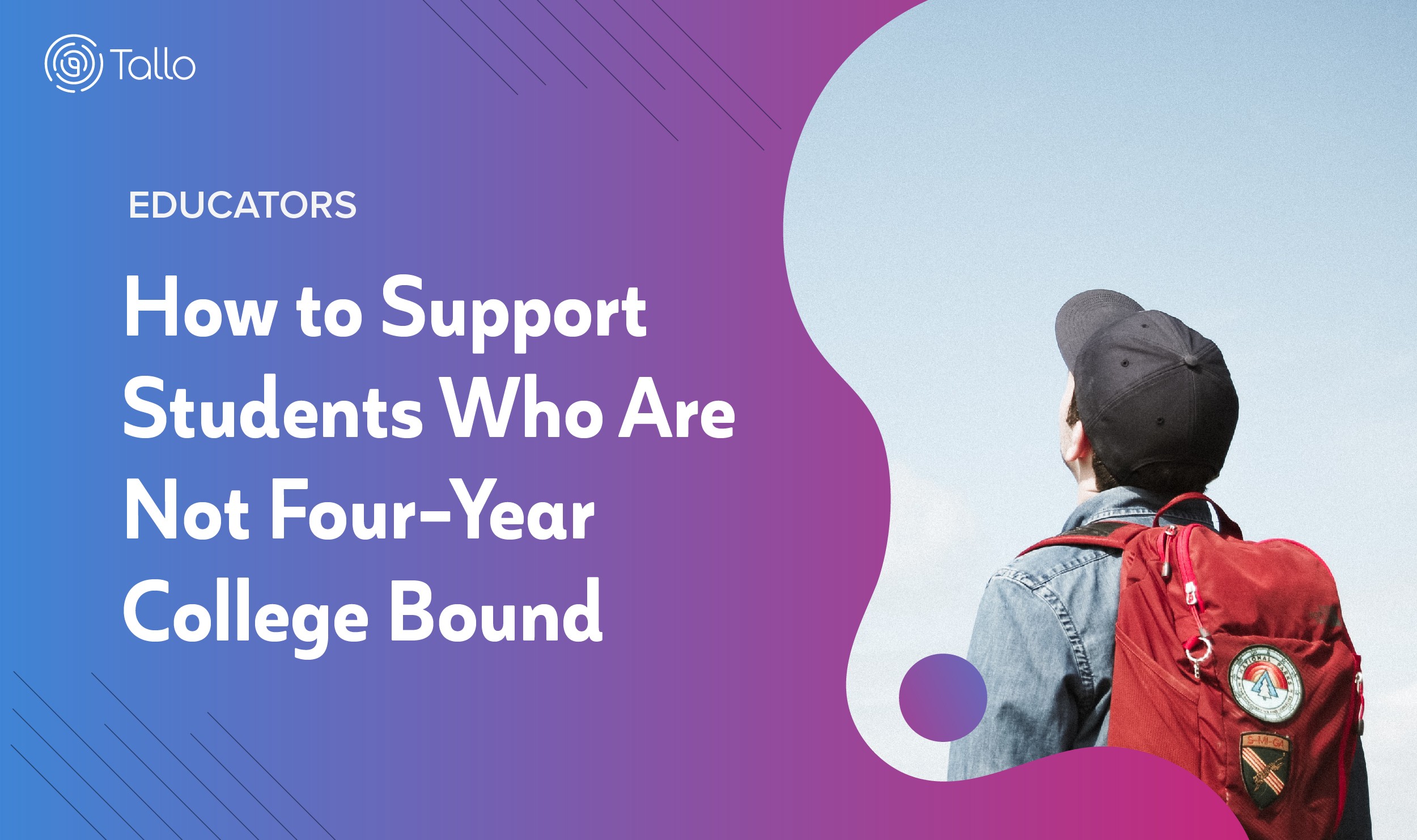 In a recent Tallo survey, we found that nearly a quarter of high school students are considering going directly into the workforce after graduation versus attending college. 
And recent college enrollment numbers back this up. Fall 2021 reports show that US colleges and universities lost another 465,300 students compared to the previous year and a staggering loss of 1 million total since 2019.
With enrollment numbers continuing to decline, Tallo found that tuition costs play a major role in a student's decision, with 29% reporting it as their top reason for going directly into the workforce and nearly half (47%) feeling that the cost of higher education is only somewhat worth the cost.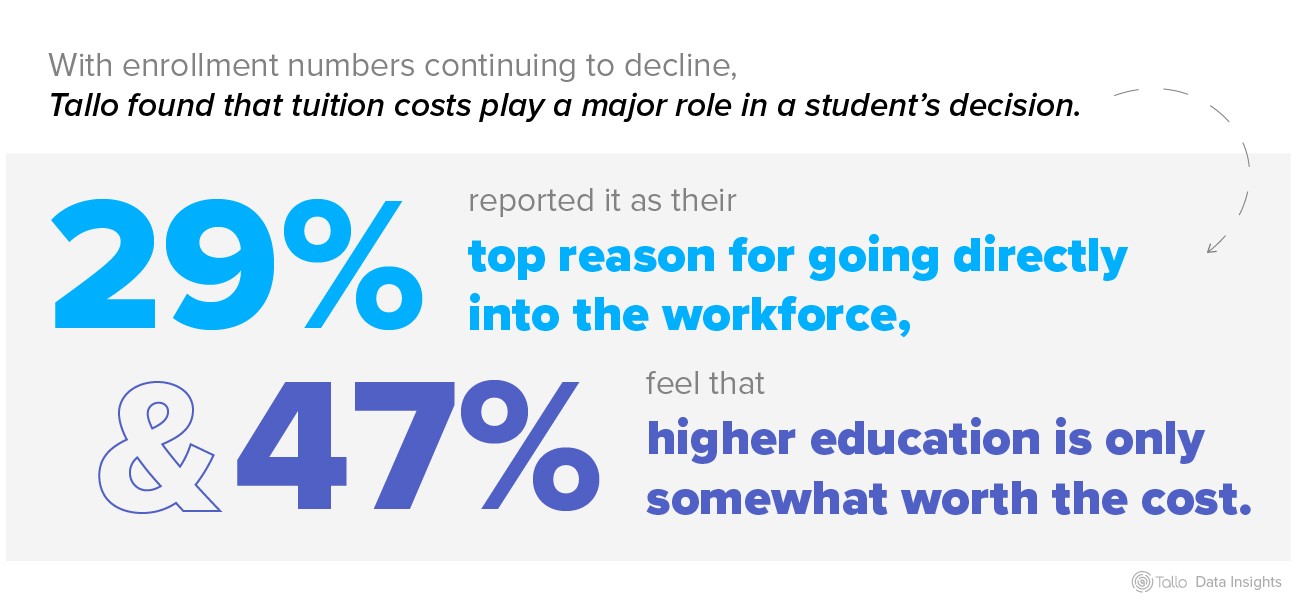 More and more students are looking for options outside of the traditional 2 or 4-year college route, like co-ops, apprenticeships, technical colleges, internships, jobs, and others. 
So, how can educators support and connect their students to these types of opportunities and still manage to track students' progress beyond high school?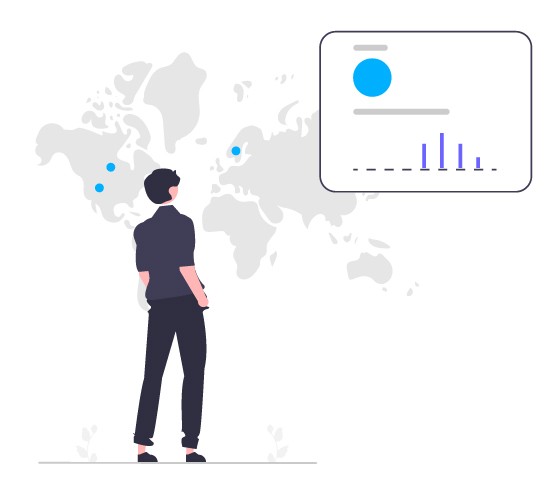 Track students' progress long after they've left the classroom
Through Tallo, educators and schools can see longitudinal data—letting you follow your students' progress long after they've left the classroom. Traditionally, students who don't go to college are not tracked, but Tallo offers tools for educators to keep track of their students long after they've graduated. 
Help students find scholarships, training programs, and career opportunities that are the right fit.
Tallo takes students' passions and interests and turns them into opportunities that help build their future.
Nowadays students are beginning to create their resumes in middle school, and rightfully so. Many of these school projects, extracurricular activities, and side hustles heavily impact what they are passionate about and make them stand out from the crowd. To highlight their skill sets and interests, Tallo allows students starting in middle school to create a profile, showcase their experience, and connect with companies to help them towards their dream job.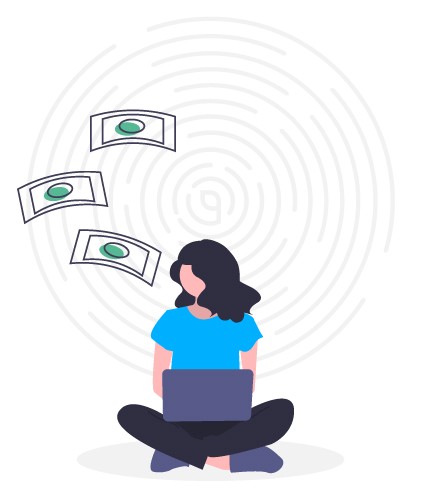 Plus, every month Tallo users are connected to up to $20 billion in scholarships and over 3.5 million opportunities which integrate seamlessly into their profile under future goals and plans.
While our education institutions and organizational partners are able to message Tallo users directly, we have a variety of methods for Tallo users to explore available options through virtual college, job, and military fairs and networking events to stay connected. Many of our partners, such as Boeing, Caterpillar, and Medcerts come to us to recruit students who are not four-year college bound to train and mentor them with the skills they need to remain competitive in the workforce. 
Learn key insights about your students
With Tallo, schools and educators can access analytical data that helps you understand your students' interests and more. As more students opt out of the traditional two or four-year college pathway, educators can use Tallo to actively track students' progress long after they've left the classroom, and see where your students are likely to end up. 
86% of high school students remain active on Tallo through high school and 67% of them remain active on Tallo after high school. 

Through our release of Tallo Community in 2021, users have had access to a virtual networking forum where students, companies, and educational institutions can provide mentorship and guidance to encourage young professionals to stay engaged throughout their educational and career journey. 
Ready to check out all that Tallo offers for yourself? Fill out the form below to connect with one of our partnership specialists.