The Early Talent Playbook for Healthcare
How to Develop an Early Talent Strategy for Your Future Healthcare Workforce
The Talent Shortage in Healthcare is Here to Stay
Healthcare is the fastest-growing, most in-demand employment sector out there. But amidst a long-term labor shortage, healthcare providers continue to be hard-pressed to fill all of their open positions, and the problem is only getting worse.
Combining past Tallo research with new insights captured by surveying over 530,000 Tallo users who are interested in healthcare, we've compiled a list of 5 key tactics healthcare companies can implement to build an early talent strategy and start winning with a new generation of talent that's headed their way.
How to Address Healthcare's Talent Shortage
The solution? Develop an early talent strategy to attract high school and college students to the field before they choose other industries. At Tallo, we've found industries that reach out early reap great rewards. Some 70% of the students we have surveyed say that they tend to pick who they want to work for while they're still in high school.
When we asked students if they believe it is important to connect with a future employer before they work there (and regardless of whether or not they have open positions), 99% said yes! And 72% said they would be more inclined to work for a company that connected with them before they applied. 
The Early Talent Playbook for Healthcare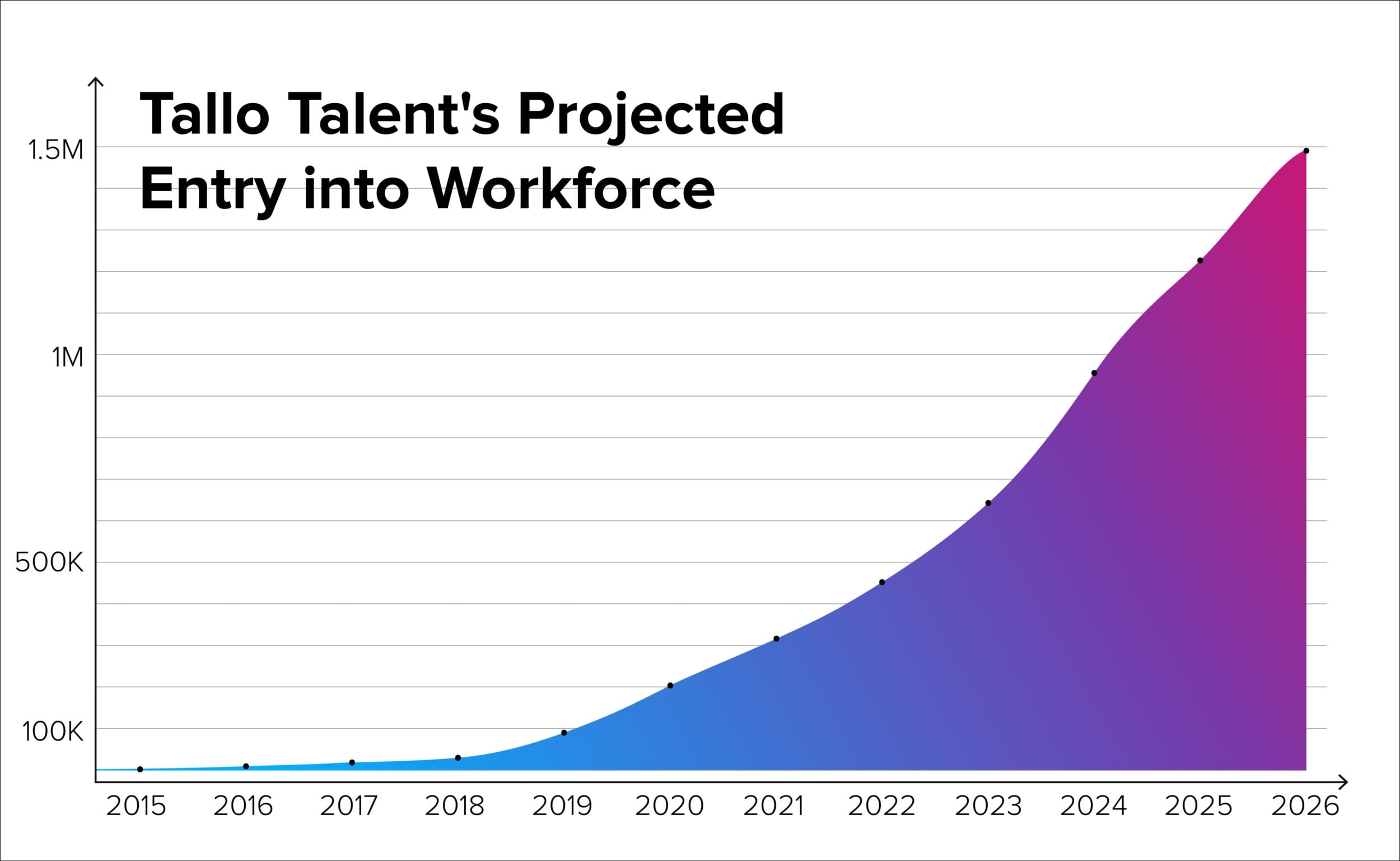 Ready to take what you've learned and start recruiting? That's where Tallo comes in. We're the premiere platform for finding and attracting early talent, high school, and college students who are preparing to enter the workforce so you can connect with them now.
Out of our nearly 2 million users, approximately 1 million of them will enter the workforce sometime between now and 2026. If you want to win this talent, now is the time to reach out.