Find your dream career –
and the money to pay for it.
Get matched with scholarships, colleges, internships, and job opportunities.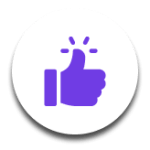 It's easy
Just make a profile and Tallo will automatically match you with meaningful education and career-related opportunities that fit your goals.
It's big
With 3.5 million jobs, internships, and apprenticeships, Tallo helps almost two million members reach their future faster.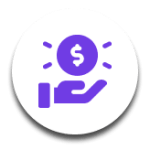 Tallo Pays Off
Up to $20 billion in scholarships are available.
Sign up. Click Explore. Search for

"Welcome to Tallo!"

scholarship and Apply
TESTIMONIALS
What Students think about us
"Tallo has shown me multiple opportunities for scholarships and given me the chance to organize my accomplishments."
"Tallo has helped connect me to pre-professional organizations and schools that I have grown to love. I even have my job because of Tallo!"
"Tallo has made it easier to search for opportunities and experiences because I live in a small town, and those aren't easy to come by."