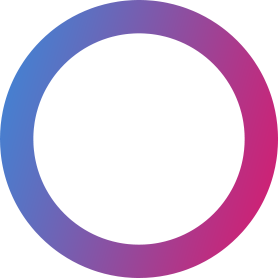 Tallo For
Military Family
Tallo is an advocate for the armed forces, their families, and the community of partnering companies and organizations who work to support those who serve. Tallo enables the entire military community and supporting agencies to come together in an online ecosystem for connecting.
"In our ongoing work to connect veterans and all military families with jobs, Ping by Tallo (Tallo's event service) has been a critical partner. Through Ping's collaborative approach to solving the employment connection gap, our virtual events have been a positive experience for veterans and their families seeking meaningful career opportunities."
OUR MILITARY FAMILY
Use free tools to get
connected using Tallo
Create a professional profile
Create your free professional profile to connect to jobs, careers, reskilling opportunities, certifications and more, through this life-long tool. For quick hiring opportunities, use our event service, Ping by Tallo.
CREATE YOUR TALLO PROFILE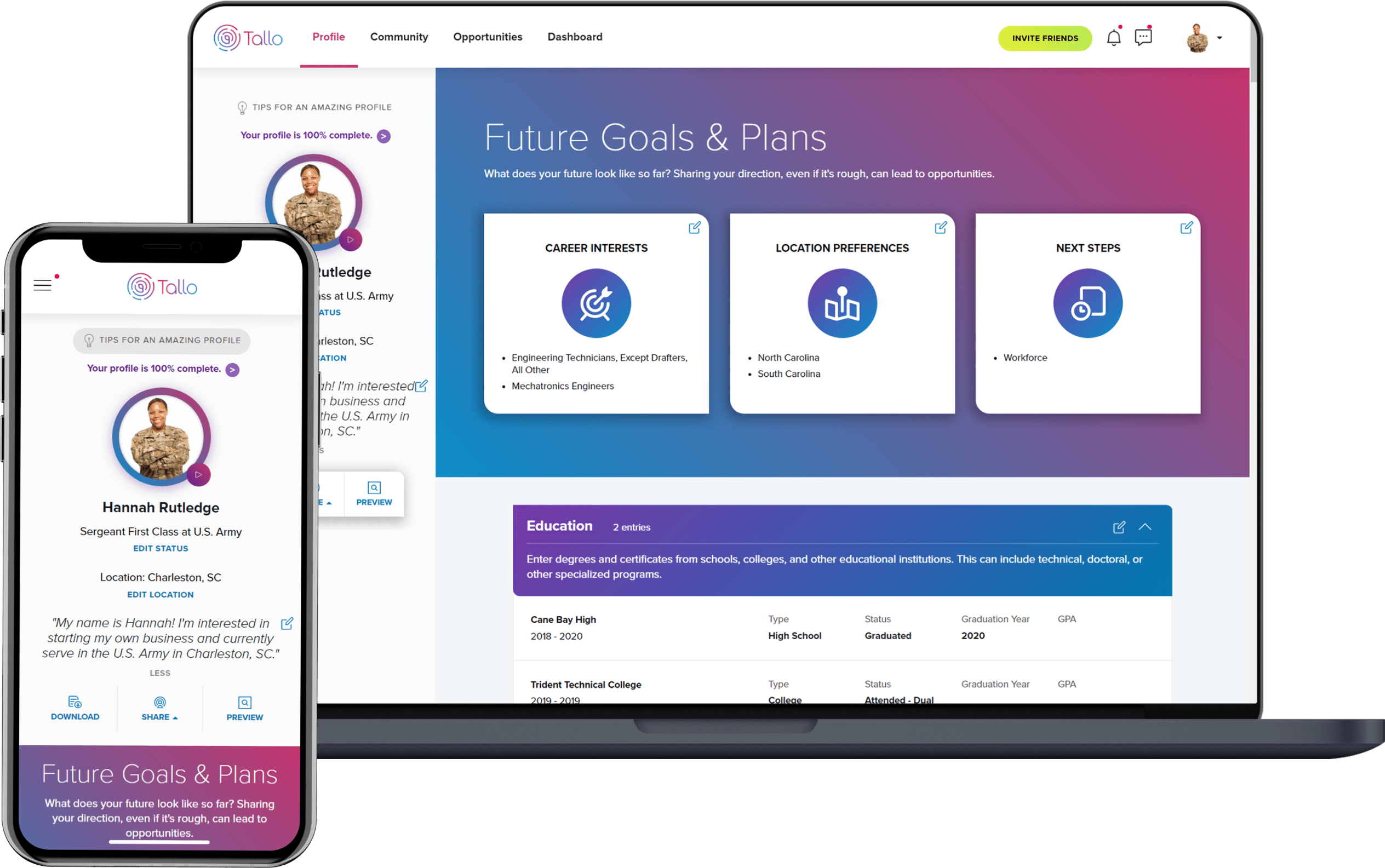 Join Free Virtual Events
Join a virtual career fair using Ping by Tallo. All virtual events are offered at no cost to attending job seekers. Ping sign up takes less than 5 minutes.

VIEW EVENTS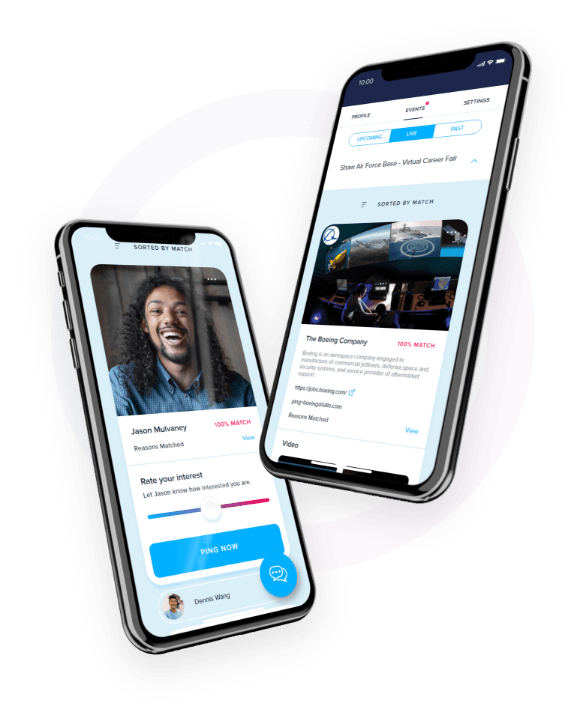 Recent Tallo Success
The following highlights Tallo's first virtual career fair offered exclusively for South Carolina's military community in February of 2021. Tallo, Boeing, 39 participating companies and several governmental agencies (including local workforce agencies and industry groups) partnered to make this event possible for 130 job seekers.
500+
Total number of company website views
600+
Total number of two-way conversations
750+
Total Number of resume views both in chat and on profiles
Tallo asked participating job seekers from the February 5 event if they had made meaningful connections and 25 job seekers reported:
"Ping is a wonderful way to match employers to high-quality job seekers. It takes the guesswork out of finding the 'right fit' and the virtual process is simple and streamlined.
WE'RE HERE TO HELP
We support the military
Testimonials from recent job seekers after joining a Ping by Tallo event
"This was my first virtual fair experience. I think it was a great opportunity for career connections."
"The format of the website was inviting and aesthetically pleasing."
"It was much more interactive than virtual fairs I have attended previously."
A FEW SOLUTIONS YOU MIGHT FIND INTERESTING