Match with the perfect college or company
We get it. College and career fairs can be overwhelming and just plain awkward. How do you know who to talk to or where to start? How do you know which college or job is a good fit? And how do you get conversations started? That's where Ping comes in.
What is Ping?
Ping is a web-based app that creates the experience of a virtual college or career fair with mutual matching between you and recruiters. With Ping events, you answer a few questions about what you're looking for and get matched with colleges or companies based on shared interests and qualifications. See what your match rate is, check out their profiles, and 'ping' the ones you want to start conversations with. And the best part? You're guaranteed matches!
BUILD YOUR PROFILE.
It's quick and easy.
Answer a few simple questions to complete your profile and tell us what you're looking for in a college or company. It takes less than 5 minutes.
✓ Questions are event-specific.
✓ Recruiters will be asked similar questions. 
✓ Personalize your profile with images and videos.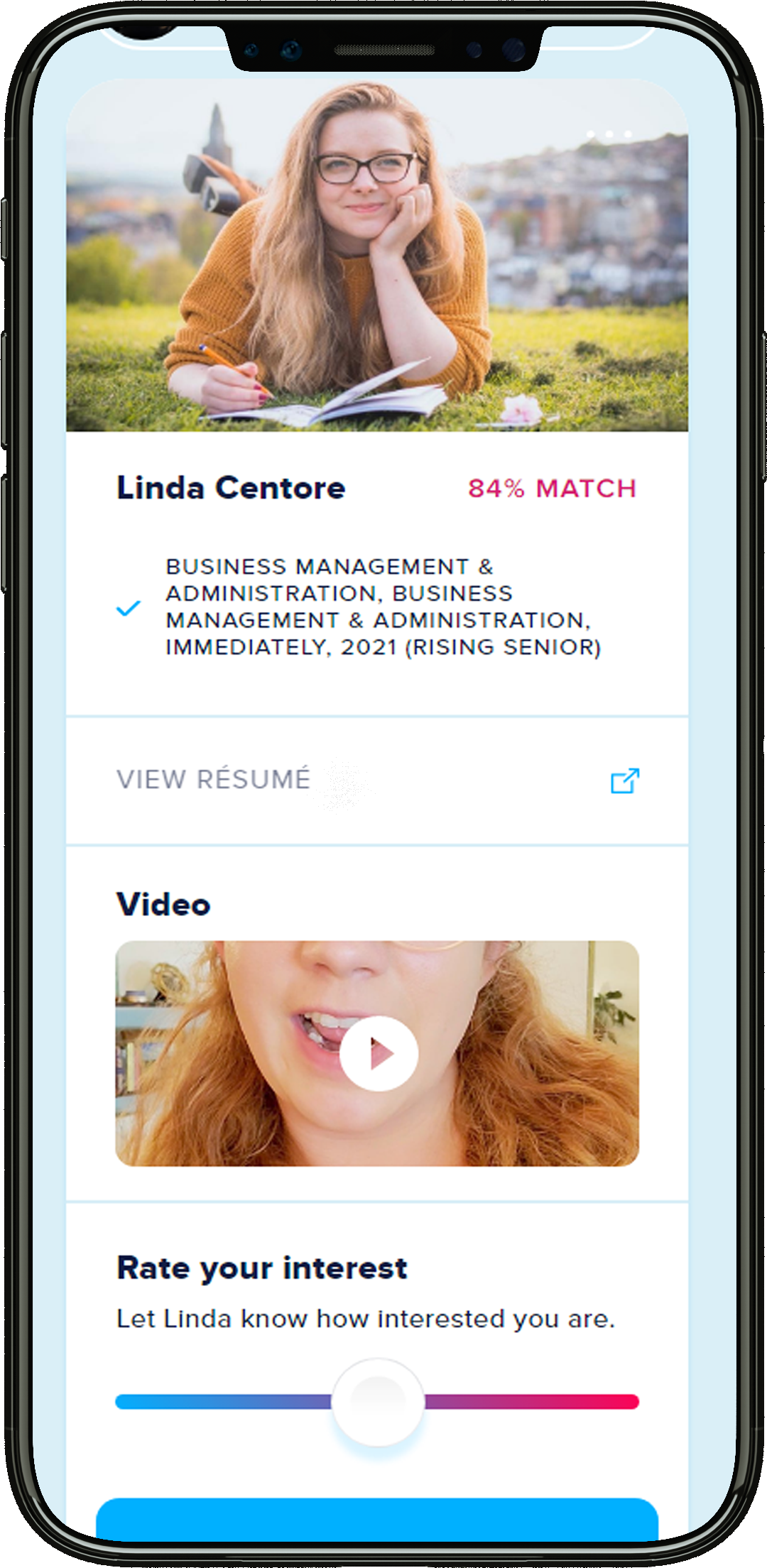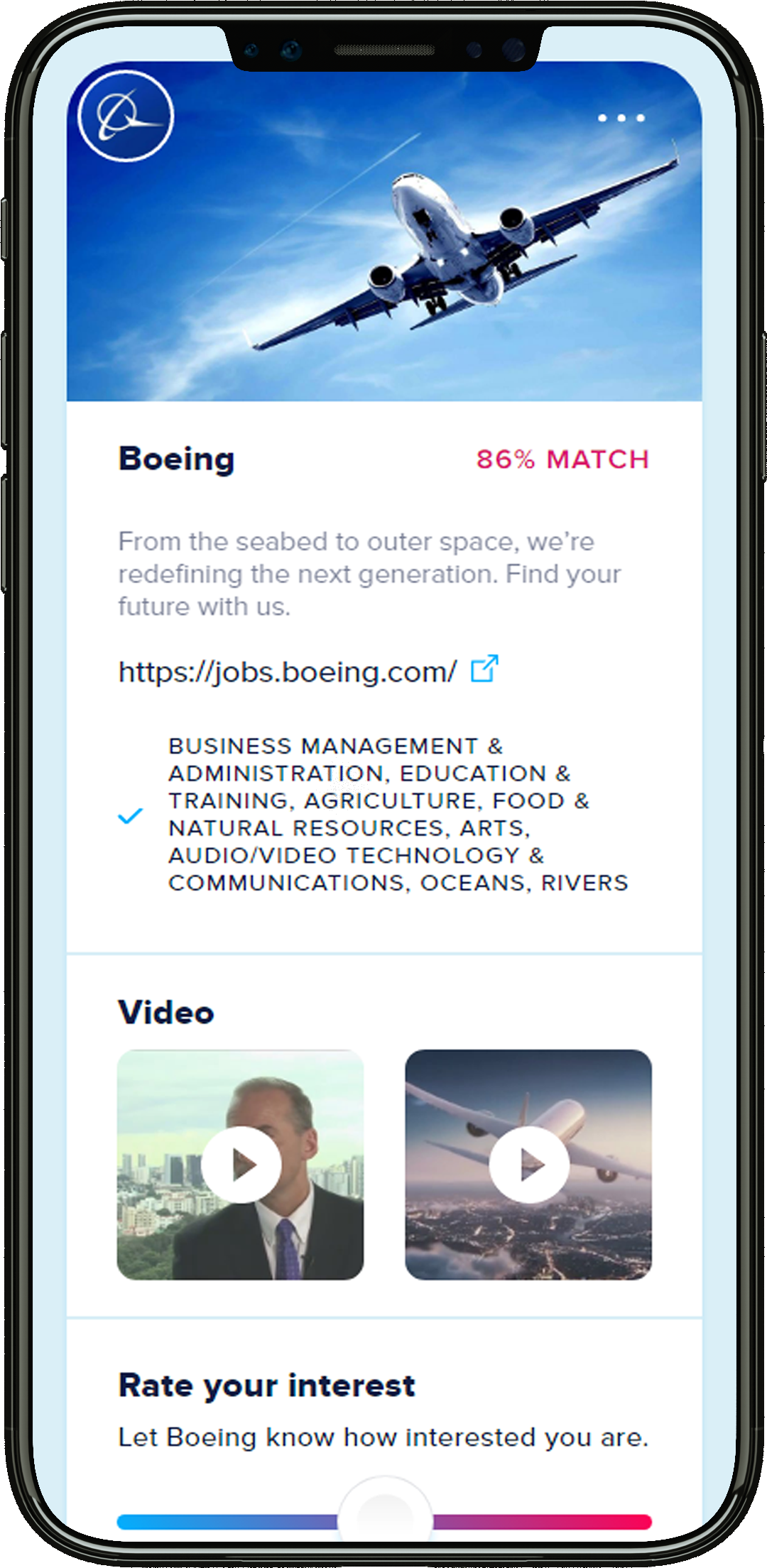 VIEW YOUR MATCHES.
It's mutual.
Ping uses the answers you provide when you create your profile to match you with colleges or companies.
✓ Match based on mutual preferences.
✓ See match ratings and reasons. 
✓ View profiles and videos.
✓ Prioritize matches you want to connect with.
PING THEM.
It's on your terms.
Ping recruiters to let them know you're interested.
✓ Message your matches directly.
✓ Connect when it's convenient for you: before, during, or after the event. 
✓ Find the college or career of your dreams!
Check Out Our Schedule and Register For the Virtual College or Career Fair That Fits You!