Introducing SC Days
A series of regional virtual career exposure events for South Carolina students.
What Are SC Days?
Throughout the Spring of 2021, the South Carolina Future Makers initiative is proud to offer a series of regional career exposure events for our state's students. This new virtual series, SC Days, will offer students and educators the unique opportunity to join and engage with employers and in-demand local industries through a series of interactive sessions within the school day.
Learn About Industries Across South Carolina
Join your region's SC Day to learn more about the employers and in-demand careers available in your area and beyond.
Catawba
Central Carolina
Greenville
Lowcountry
Lower Savannah
Midlands
Pee Dee
Tri-County
Trident
Upper Savannah
Upstate
Waccamaw
How To Participate in an SC Days Event
Follow the instructions below to register for an SC Days virtual event. Attendance to all virtual events is free.
I'm a Student
You can join an SC Days event virtually! Register for the event through Tallo.
NEW TO TALLO?
Follow these steps to join Tallo and register for an SC Days event:
1. Click Join Tallo below
2. Create a free account and complete your profile.
3. Select Opportunities, search "SC Days 2021" and select your region's Register HERE button to sign up.
ALREADY HAVE A TALLO ACCOUNT?
Click the button below to register for an SC Days event on Tallo now!
I'm an Educator/School
Educators can join an SC Day event virtually and share with their classrooms via Zoom webinar.
Register for your Zoom webinar link to the event. 
SC Days Virtual Event Calendar
Click View Event Schedule to learn more about each SC Day virtual regional event.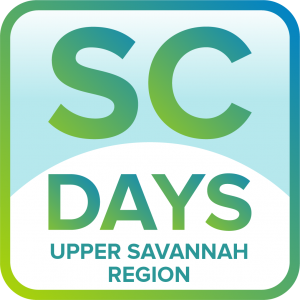 SC Days: Position Yourself for Success!
April 22, 2021
SCHEDULE COMING SOON
About South Carolina Future Makers
South Carolina Future Makers is a public-private partnership that fully engages South Carolina's manufacturing and technology communities, among others, with middle and high school students, technical college students, and four-year college students. Working with the South Carolina Department of Commerce, the South Carolina Manufacturers Alliance, the South Carolina Department of Education, The South Carolina Technical College System, the Department of Employment and Workforce, the SC Council on Competitiveness and so many other key players in workforce development, we will tell the story of South Carolina's careers.