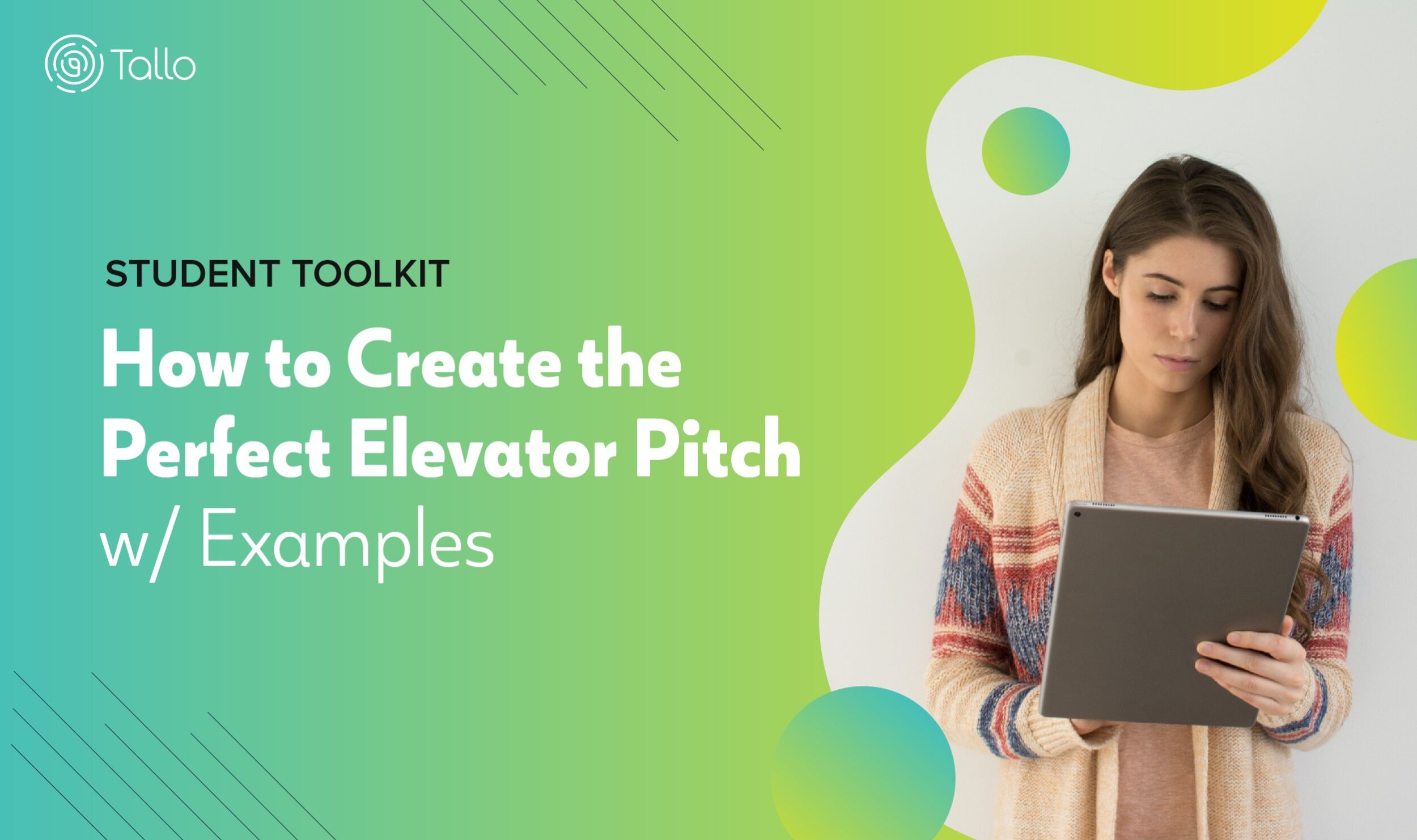 Imagine this: You step onto an elevator and somehow find yourself standing next to a recruiter from your dream company or college. You have about sixty seconds to make the moment count – what do you do, what do you say?
Introducing the Elevator Pitch: a way to quickly introduce yourself and communicate who you are, your goals, and your strengths, while making a connection with the other person. Sometimes it's referred to as the "hook" to getting a conversation started, and most importantly, getting them excited about you. Keep these tips in mind when crafting your elevator pitch:
Audience
Make sure what you are pitching aligns with the audience you are trying to reach and your goals. For example, your experience in coding may not be as relevant to a role in sales than it would be as a developer. Keep in mind, your elevator pitch will change as you grow older, gain more experience, and develop new interests.
Length
Keep it short! They are called elevator pitches because they are short speeches that shouldn't take longer than an elevator ride. The more you practice your elevator pitch, the more natural (and easier to remember) it'll feel when it's time to share. Use a laptop, phone, or device of your choice to record your pitch. Play the pitch back to yourself and adjust your recording based on your speed, enunciation, volume, and tone. Ask a trusted friend or family member to listen and give you constructive feedback. 
Creating an Elevator Pitch
Now that we've covered the basics, let's get started! There are five key components of a great elevator pitch, but don't worry, we'll go through each one and share examples. Feel free to download the Elevator Pitch Outline Handout located at the bottom of this page and follow along with your answers.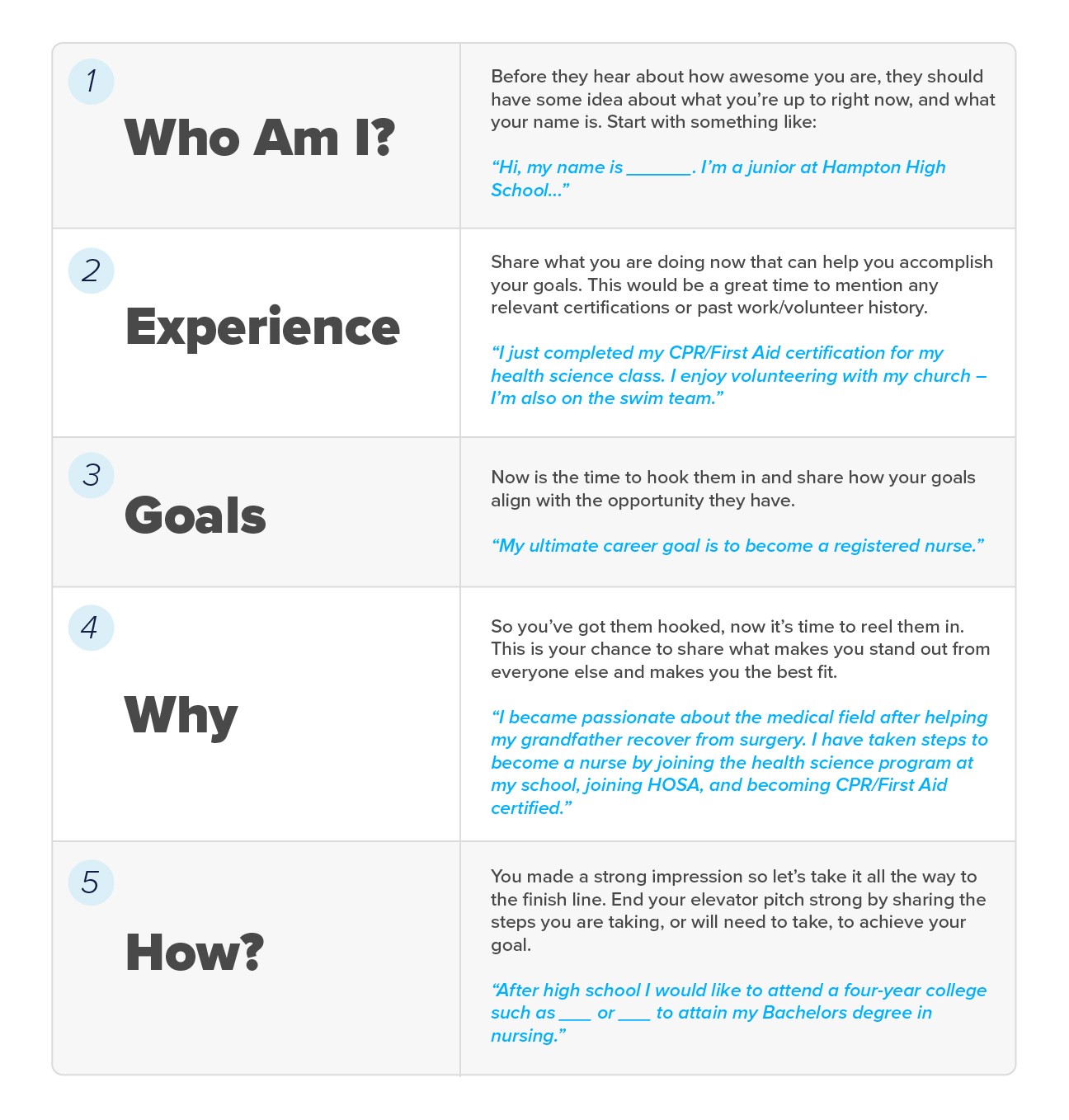 Get Started
It's never a bad idea to start practicing your elevator pitches and have a couple up your sleeve. The perfect opportunity and eager recruiter could be just around the corner. In the meantime, upload your recorded elevator pitch video to your Tallo profile. Colleges and companies can click to view it when visiting your profile to get a sense of who you are and help connect you with the perfect opportunity.