Engage talent at the perfect moments.
The next generation of your workforce is right here, waiting to hear from you. Tallo helps identify talent by what they want to do next, in addition to what they've already done. Early recruitment and brand awareness don't get any better than that.
LET'S TALK ABOUT IT
Interested in getting your high schoolers on Tallo? Find out how
How does this work?
Across all 50 states, more than half a million high school and college students showcase their skills on Tallo. That means you can identify, connect with, and track the qualified talent that fits your short- or long-term recruitment strategies.
Don't call it a CRM.
Tallo is not a social networking platform, and it's not a CRM. Your Tallo Profile puts your organization in front of the talent you need. Track who checks out your profile and start conversations with the right people. It's free to get started.
Find talent anywhere.
Micro-target talent with the criteria you actually care about: career interests, college major interests, demographics, locations, test scores, work experiences, etc. With direct messaging, you can raise early brand awareness and attract qualified students or job candidates in days.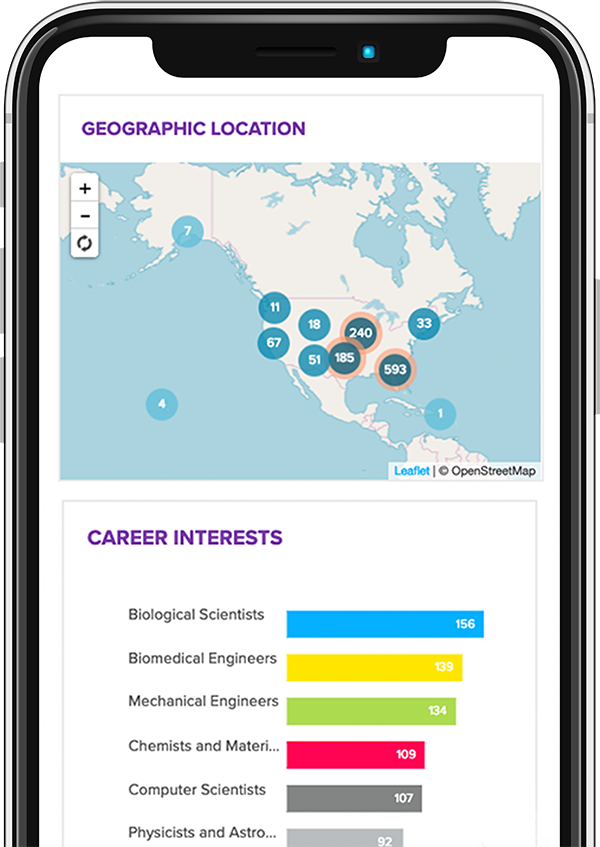 Real-time analytics
When students in your pipeline update their Tallo profiles, we update you. Gain insight into which students fit each piece of your recruitment strategy, and who's worth pursuing now or saving for later. Your CRM will cry you a river.
A few of our partners
People are talking.
We're a go-to resource for hundreds of companies, colleges, and organizations, including a few you may know. Have your own Tallo success story? Tell us about it here.
Who do you want to hear from?
Want to learn more?
Let's chat through the finer points of recruiting talent on Tallo. Set up a brief discovery call today.
REQUEST A DEMO
JOIN NEWSLETTER