Unify Your Workforce Programs
Tallo brings all stakeholders together: talent, educators, companies, organizations, government agencies, states, and more.

Support skill development, foster educational opportunities, connect employers, empower job seekers, and measure outcomes—in one integrated platform.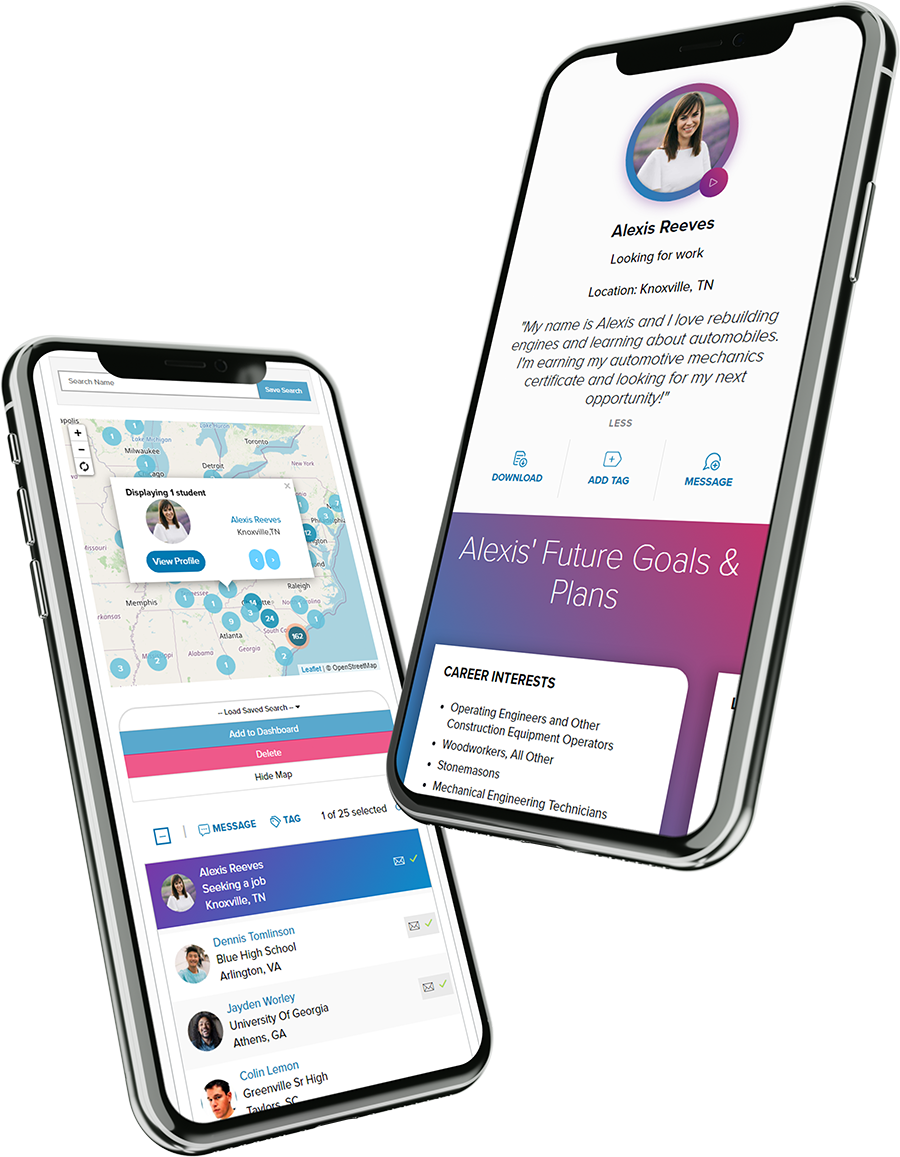 We bring it all together.
Tallo is an online connection platform that brings all stakeholders together: student and adult talent, technical programs, universities, companies, organizations, governmental agencies, and more. We help workforce initiatives:
Assist talent in designing educational, financial, and career pathways
Understand their current talent pool
Promote regional & state opportunities
Use analytics to track efforts and measure ROI
Develop, connect, and recruit talent
Click below to download a helpful 1-pager explaining more:
DOWNLOAD INFO
Let Tallo power your workforce initiative
Are you ready to bring your entire workforce development initiative into the Tallo ecosystem? Contact us to learn more or schedule a demo.
CONTACT US