Internships are only for students and recent college grads, right? Not necessarily. 
In fact, it's becoming increasingly common for people in their late 20s and 30s to find internships long after they've graduated from college. Known as adult internships (and their spin-offs: "minternship" and "returnship"), these short-term work experiences can be a great way for older adults to sharpen their skills and find a more meaningful career.
DISCOVER INTERNSHIP OPPORTUNITIES
Understandably, many professionals are not too keen on returning to entry-level status. If you're not yet sold on the idea of an adult internship, consider these five benefits of interning as an older professional before you rule it out completely.
1. Explore a New Career
If you've recently come to the terrifying realization that you're in the wrong career, you're not alone. Although the Bureau of Labor Statistics doesn't track career changes, they have found that the average American will change jobs 11 times during their lifetime.
Turns out, choosing a meaningful career when you're only 17 or 18 years old is hard — like, really hard. But with an adult internship, you can get a second shot at picking a career that gives you a sense of purpose by gaining hands-on experience in a new field.
2. Grow Your Network
The old saying, "It's not what you know, but who you know," has never been more true. According to a survey conducted jointly by The Adler Group and LinkedIn, 85 percent of all jobs are filled through personal connections.
Sending out resumes isn't as effective anymore because many jobs simply aren't advertised publicly. Fortunately, that's where adult internships can help. By scoring an internship in your desired field, you can start making valuable connections that can help you advance your career. 
Once you land an internship, focus on building meaningful relationships with colleagues and supervisors. Be sure to keep in touch after your internship ends. You never know when you might need to tap into your network.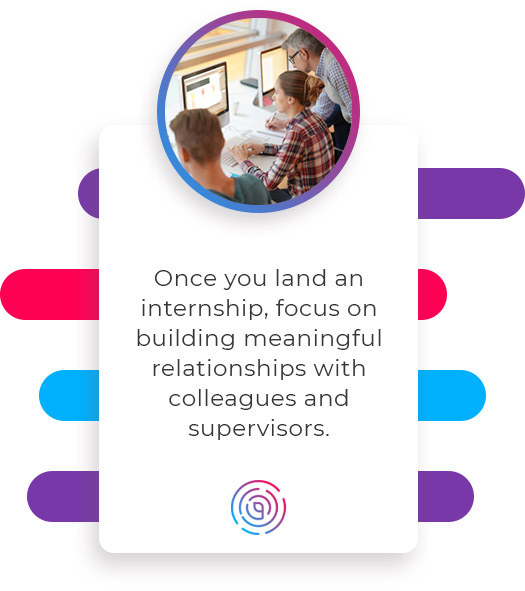 3. Add to Your Resume 
While not all adult internships are created equal, the right opportunity can give you marketable skills that fill in the gaps in your resume. If you've climbed the career ladder and need a different set of skills to reach the next step, an adult internship could help you get there.
If you're in the wrong field entirely, you could gain enough experience through an internship to make a midlife career change. Sure, starting from scratch may not sound like a barrel of fun. But, then again, neither is the alternative: staying in a dead-end job that gets you nowhere.
4. Learn without Paying for a Degree
Thinking about going back to school to get a better job? Depending on the job you currently have and the job you want, that may not be necessary.
If you already have a college degree, you could simply take an internship to acquire new skills and knowledge. Internships, especially ones of the paid variety, are a great way to learn more about a specific field or career path without investing tens of thousands of dollars into your education.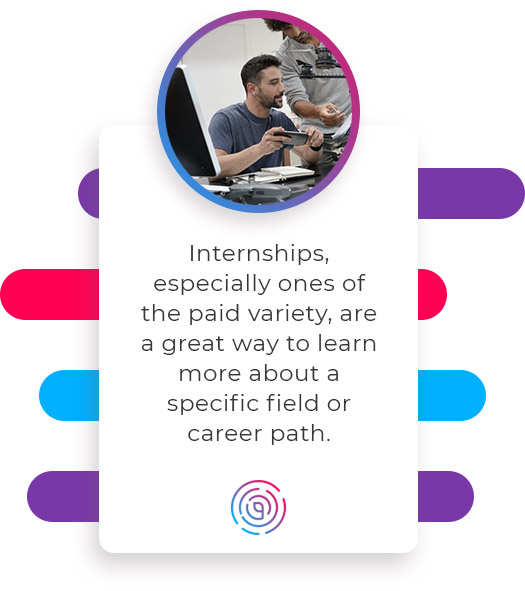 5. Increase Your Emotional Intelligence
Although the thought of interning with college students may give you hives, the truth is that it's a great way to build humility and emotional intelligence — not to mention, your confidence! Working with people from different backgrounds and age groups can give you a new perspective and help you work better within a diverse team. 
In fact, you may be pleasantly surprised at just how much you can potentially learn from a younger generation. Gen Zers can open you up to new technologies and digital platforms that you never would have learned if you had taken the same internship a decade ago. Digital technology changes fast, but an adult internship may help catch you up to speed. 
Adult Internships: A Way to Launch a New Career
Being an adult intern can be hard. We won't sugarcoat it. You'll need to work hard and pay your dues, so to speak. But given the potential benefits of adult internships, it could also be one of the best career moves of your life. 
And don't forget that remote internships are a thing! You could potentially take an adult internship and gain new skills remotely (if that sounds more appealing to you). Keep an open mind, polish up your resume, and you'll be launching a new career in no time.
Image Credits:
Source: Nestor Rizhniak/Shutterstock
Source: goodluz / Shutterstock.com