After spending 10-plus years working in a certain field or industry, finding a new career can be overwhelming and intimidating. You may be worried about risking your livelihood for a new career that may not pan out, which is completely understandable. But the truth is, making a midlife career switch doesn't need to be a big risk — not if you carefully plan for it, anyway.
Contrary to popular belief, most people don't just wake up one day and decide to switch careers. Successful career changes tend to happen slowly, over the course of a few months or even years. 
The point is that a midlife career change doesn't necessarily need to be a giant leap of faith. It can also be a series of calculated steps that you take towards a more rewarding career. So, if you're ready to take those steps and embark on an exciting new career, consider this your go-to guide on making a successful midlife career change.
How to Make a Midlife Career Change 
If you're willing to put in the work, a new career that brings meaning and purpose could be yours. And no, it's not too late, so erase that thought from your head! Julia Child worked in advertising and media before writing her first cookbook at the age of 50. John Glenn, the first American to orbit the Earth, became a U.S. senator at the age of 53.
People make midlife career changes all the time, so why can't you do the same? Let's get started!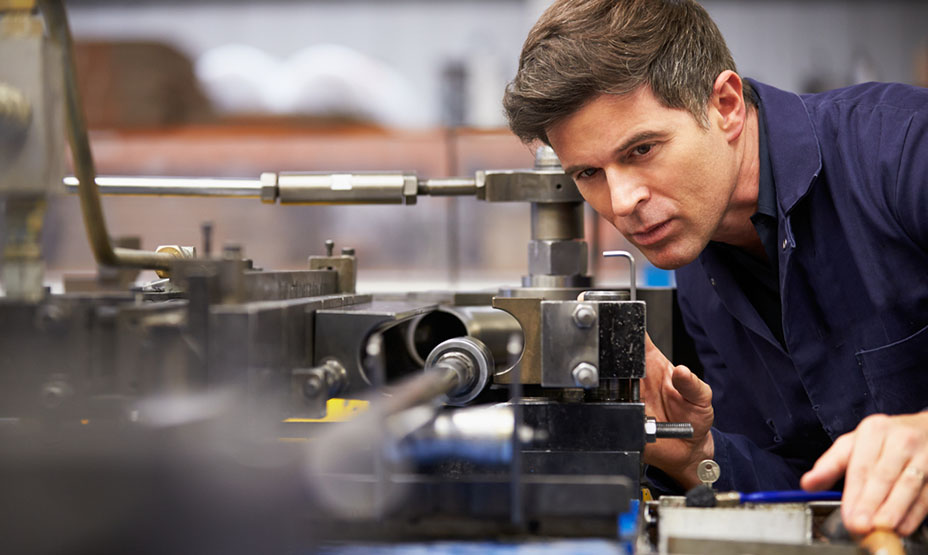 1. Figure Out the 'Why'
First, start by identifying your motivations behind wanting a career change. Why is your heart not in your work anymore? Depending on the answer, you may not need to completely shift careers to get the change you're seeking.
For example, what specifically do you dislike about your career? Is it your incompetent boss? The people you work with? The pay? All three of those things could potentially be resolved with a new job — or maybe just a new department — as opposed to an entirely new career.
On the other hand, the problem could be more specific to your field or industry. If you're a teacher who can't deal with the lack of materials, the rowdy kids and parent-teacher meetings, you may be better off finding a new career altogether.
2. Identify Your Dream Career 
If you learned how to choose a career when you were in high school, this next step will probably be familiar to you. The only difference between now and then is, well — everything. 
You know yourself much better, your priorities have probably changed, and you aren't being steered towards a particular career by well-meaning parents, teachers, and school advisors. Talk about a huge relief, right? You're far better equipped to find a career that makes you happy and fulfilled.
So, what does your dream career look like? If money were no object, what would you be doing with your life?
Here are some resources to help you learn more about yourself and the types of careers that best fit your personality, interests, and skills:
3. Do Your Research 
Now, it's time to take a deep-dive into the careers that appeal to you the most. You want to learn as much as you possibly can about your potential new career. 
Specifically, you should be looking at qualifications, salary, and market. What educational requirements do you need to break into the industry? Are there any high-paying jobs that don't require a degree within your industry? What are the employment projections like for your dream career?
Again, the BLS Occupational Outlook Handbook is a great resource for this. Be sure to write down the skills and education requirements for each position you're considering. You'll need this information later when determining whether you need additional skills and qualifications for your new career.
Here are some additional ways to learn more about your future career:
Take a free or inexpensive course on Udemy or Coursera that introduces you to your career. 

Read industry- or career-specific blogs by respected professionals.

Look up professionals on LinkedIn and make note of their skills and qualifications. (Tip: When you're ready to apply for jobs, you can also use this information to help you build a strong resume.)
4. Try Before You Buy
Facts, figures, and job descriptions can only tell you so much about a career. If you want to get a better idea of what your potential new career involves, you need to spend some time researching the industry and hearing what people say about it. 
One of the best ways for a mid-career professional to gain more insight into a particular career path or industry is by conducting an informational interview. This is an informal conversation with an industry professional that gives you the opportunity to pick their brain about their professional life. An informational interview is a great way to get insider tips and knowledge about what their career is like and how to prepare for it. 
Another option to consider is part-time freelancing. If you want to practice your skills without quitting your day job, freelancing could be an excellent way to build your skillset and test drive a career.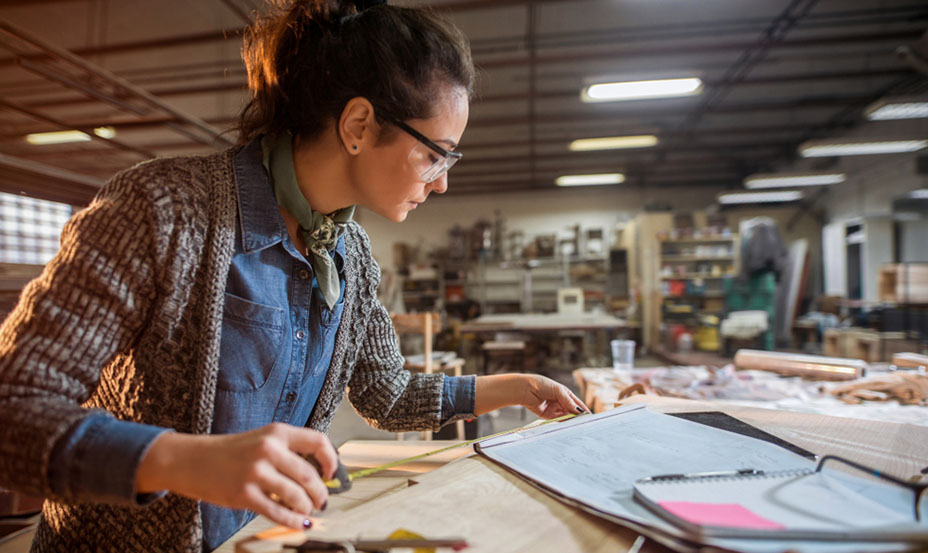 5. Take Stock of Your Skills
Now, make a list of all your skills, abilities, and qualifications. What are your top strengths and skills? How could they be applied to your new role?
If none of your technical skills apply to your new role, don't panic! Chances are, you've built up many transferable skills over the years that can be used in your new career. Transferable skills typically refer to soft skills like leadership, time management, communication, and problem-solving, but they can also include clerical skills and managerial skills.
For example, if you wanted to switch careers from journalism to marketing, you could use the same basic skillset (communication, research skills, storytelling, etc.) to be successful in your new role.  
6. Acquire New Skills and Qualifications
Depending on your career change, you may have fairly large gaps in your skills and knowledge to overcome. That's OK. But if you're not qualified for your dream career, be prepared to put in the work to gain new skills so you can meet employer expectations. 
Ask yourself these questions:
What additional skills do you need? How do you plan to get them? 

Are you willing to get a degree? Are there other ways to break into the industry without a degree?

Do you need additional qualifications, such as licenses or certifications?

How much time and money are you willing to invest into training?
The good news is that there are many opportunities for people to get up to speed in a new industry or field without necessarily getting a costly degree. For example, you could potentially take a coding bootcamp in lieu of a computer science degree. Do your research and use the information you find to create a reasonable timeline for acquiring the skills you need.
7. Start Expanding Your Network
While you're doing all of this (*gestures to everything we've mentioned thus far*), you also need to be networking like crazy. Research has found that applicants who are referred by existing employees are more likely to get hired for the job and earn higher wages than non-referral applicants, so start building those connections. 
How do you build valuable connections with professionals in a different industry? Here are some ideas:
Attend industry-specific events.

Many organizations regularly hold industry-specific events that make it easy to connect with other like-minded professionals. Although this one may be tricky right now due to the pandemic, there are still plenty of virtual networking events that you can take advantage of and use to meet new people.

Your existing contacts.

Get in touch with your existing contacts and start spreading the word that you're interested in a particular career or industry. Who knows? They may have a friend of a friend working in the industry who they could put you in touch with. 
8. Prepare to Launch a New Career
Let's fast-forward a bit. You've done the research and have acquired the skills you need. Now, it's time to search for a new role in a new industry. Before you make the big leap, here are a few last things you need to do to make the transition as smooth as possible:
Get your finances in order.

Making a job change can be costly. Depending on your skills and qualifications, you may need to take an entry-level role and slowly work your way up. To weather the financial storm, get your finances in order. If you don't already have a six-month emergency fund, start building one.

Build a strong resume.

If it's been a while since you last entered the job market, you should know that a lot has changed over the last decade. There are now applicant tracking systems that require job seekers to craft a keyword-rich resume, so be aware of that when you apply for a new job. Additionally, pay close attention to your resume format. Be sure to use a format that will play to your strengths, like a chronological format.

Practice your interview skills

. In addition to your resume, you'll also need to sell yourself to the interviewer. Be prepared to talk about your career change and find ways to showcase your transferable skills in the best possible light.
Taking the Next Step
Making a midlife career change can be daunting, no matter how much you plan for it. But if fear is holding you back from taking that next step, let us ask you this: Have you ever heard anyone say they regretted making a career change? Probably not! In fact, most people are relieved to ditch their dead end career, even if it was super difficult in the beginning.
So, take that leap of faith. We bet you'll enjoy the other side.
Images Credits:
Monkey Business Images/Shutterstock
Dusan Petkovic/Shutterstock
fizkes/Shutterstock
Jacob Lund/Shutterstock
wavebreakmedia/Shutterstock
Roman Samborskyi/Shutterstock
Gorodenkoff/Shutterstock
thodonal88/Shutterstock