The Problem
Attracting Qualified Leads for Grant Funded Opportunities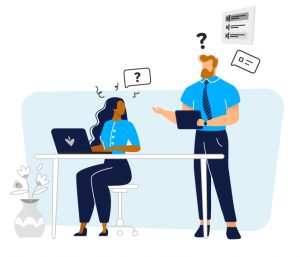 MedCerts began partnering with Tallo to find uniquely qualified and interested leads for its fully funded training programs. A leader in online career training for direct-to-consumer and employer-sponsored certifications in the healthcare and IT fields, MedCerts was looking to get in front of incoming workforce that have shown a specific interest in these two fields. While facing the unique challenge of increasing opportunities amidst a decline in labor, Tallo allows MedCerts to message a targeted audience whose interests align with the criteria for their online training programs.
The Solution
Taking a Targeted Approach with Tallo Assist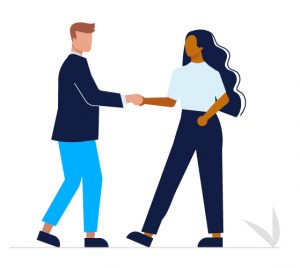 In September 2021, MedCerts partnered with Tallo to engage high school graduates and college students located in Indiana, with interests in healthcare and information technology, to promote its certificate programs. Tallo highlighted a variety of programs available, the short 4-6 months time frame to completion, and grant funding available.
The campaign objective: to engage a targeted group of Indiana students to promote the grant funded certification programs offered by MedCerts by directing Tallo users to complete an interest form.
The result from Tallo Assist campaigns promoting MedCerts Healthcare Program Awareness was a close rate of 14.8% (MedCerts typical close rate is 3% – 5%).
In addition, the result from campaigns promoting MedCerts IT Program Awareness was a close rate of 7.1%.
Not only was MedCerts able to nearly triple their conversion rates on program enrollments by working with Tallo, it was also able to initiate engagement campaigns for leads that did not enroll or complete the interest form.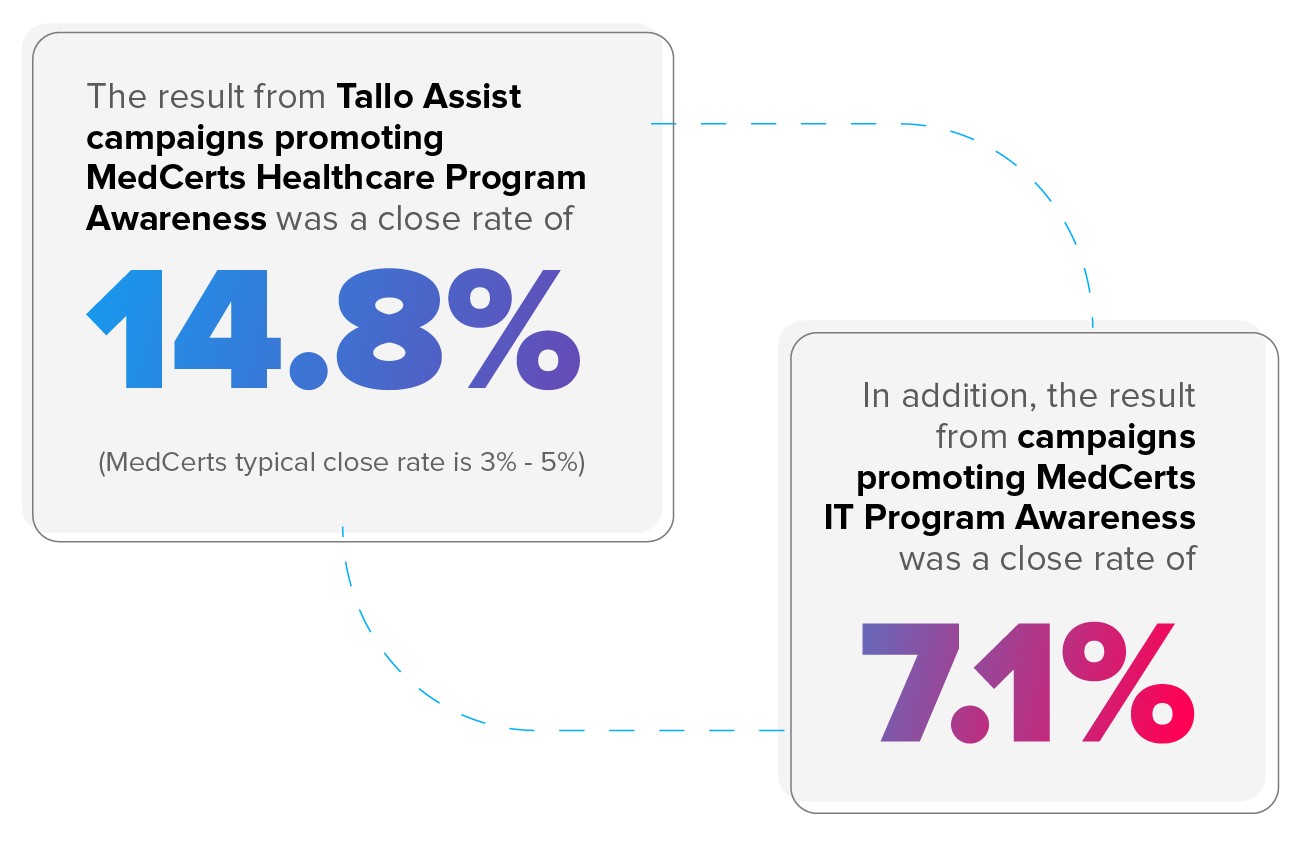 Campaign Insights: Diversity and Inclusion in the Workforce
2 out of 3 early talent from our 2021 survey said they would "absolutely" be more likely to apply for a job that had recruiters and marketing materials that reflected an ethnically and racially diverse workplace, while 99% in 2020 reported that workplace DEI is important to them. From our campaign with MedCerts in October 2021, 80.7% of the 197 students who completed an interest form considered themselves to be racial and ethnic minorities.
Through these Tallo insights, MedCerts was able to see that its messaging and programs were resonating with a very diverse audience and with that information, it was able to take a more targeted approach in its recruiting and marketing efforts towards early talent.
Ready to take a more targeted approach to building your workforce? 
Fill out the form below for more information.