Making a resume for your first job can be super tough. Chances are, you don't have a lot of professional experience to help you jumpstart a career. (Unless all of the hours you've logged on Fortnite count as "experience." In which case, you're probably wayyyy overqualified.) So, how can you impress hiring managers with your resume and score your first job?
Fear not, young job-seeker. We've put together a helpful guide that explains how to make a resume for your first job. Follow these tips, start working on your interview skills, and you'll be well on your way to scoring your first job. And if you're still not sure what you want to do in life, feel free to check out our post – How to Choose a Career – or explore different types of careers on the Tallo blog.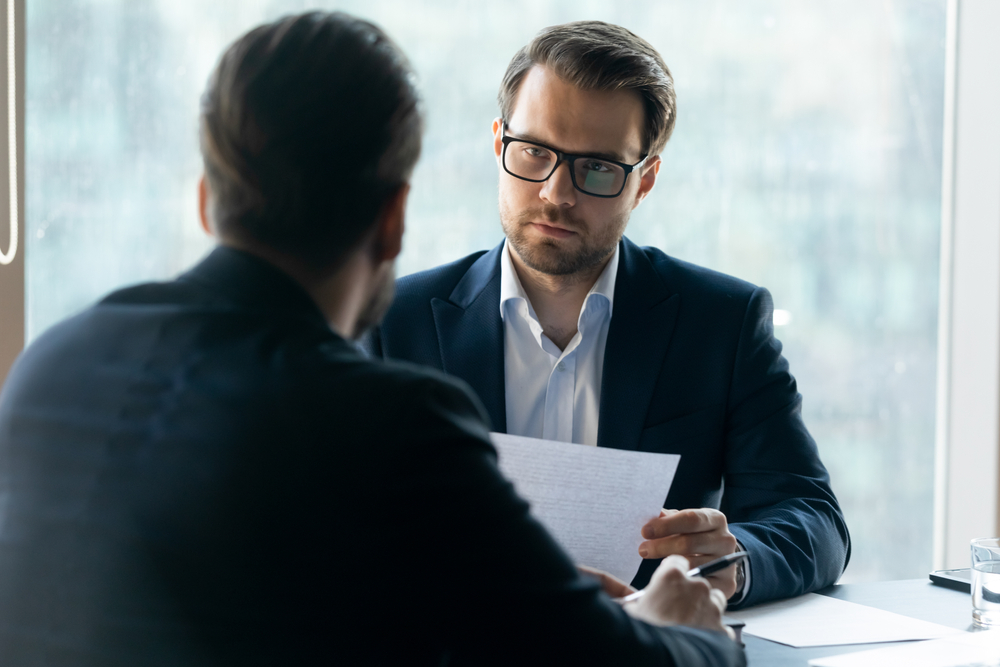 1. Start by Researching Keywords and Phrases
Whether you're making a resume for internships, an entry-level position, or a part-time job, one of the first things you should do is pull up the job listing and start identifying keywords and phrases related to the job. Why? Because these keywords could be the secret sauce to getting your resume past applicant tracking systems and into the hands of hiring managers.
Say you're applying for a position as a front desk receptionist at a hotel. If the job listing calls for "strong verbal communication skills" and "proficiency in Word," you'd definitely want to list those qualities in your resume. Including these relevant keywords and phrases will please the bot overlords and help your resume get seen by human eyes.
2. Put Your 'Education' Section at the Top 
When it comes to making a resume, you always want to lead with your strongest asset. Since you're just starting your career, your strongest asset will likely be your education.
Listing your "Education" section at the top of your resume accomplishes two things. First, it lets hiring managers know that your education is your core competency. It also helps adjust the hiring manager's expectations. Instead of looking for full-time job experience, they'll expect your past experiences to consist of internships, externships, extracurricular activities, etc.
BTW, your "Education" section is also a great place to sneak in notable awards and achievements. Did you have a high GPA and graduate with honors? Go ahead and flex a little on your resume.
Here's an example:
EDUCATION 
XYZ High School XYZ City, South Carolina
National Merit Scholar Recipient 
Honor Roll (2018 – Current)
3. Showcase Your Skills 
Next, you're going to write your "Skills" section. This is where you list all of the skills and abilities that make you a qualified candidate for the job.
When listing your skills, be sure to include both hard and soft skills. Hard skills include technical and job-specific skills, like data analysis and computer skills, while soft skills are a combination of people skills (think: communication, teamwork, and being a good listener).
As a younger professional, you may not have many hard skills yet — and that's OK. You'll acquire more technical skills as you gain experience and move up in your career.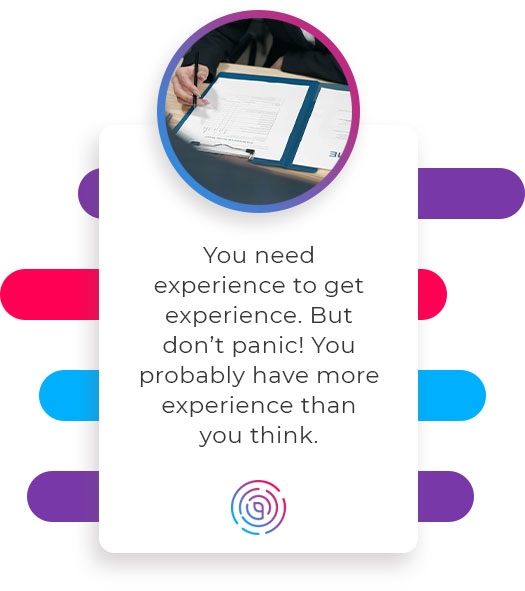 4. Include Relevant Experience
Ah, the dreaded "Experience" section. It's the ultimate catch-22: You need experience to get experience. But don't panic! You probably have more experience than you think.
For example, were you part of your high school's Yearbook Club? That totally counts as experience — and, yes, you can make it sound impressive. The trick is to begin each sentence using strong action verbs. 
For example:
EXPERIENCE
Yearbook Club | Aug 2018 – Present 
Yearbook Club Leader
Oversaw weekly Yearbook Club meetings and assigned specific duties to individual team members.

Designed and assembled the sophomore class section of the yearbook while meeting deadlines.

Took photos of students and faculty during school assemblies, club activities, and other various school functions.
Ready to fill out your own experience section? Here is a list of resume action verbs to help get you started.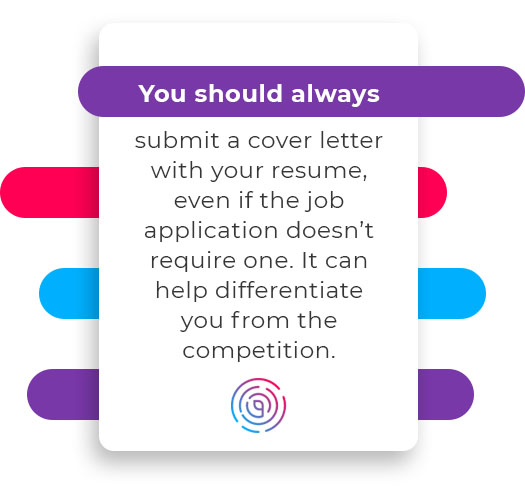 5. Don't Forget Your Cover Letter
In general, you should always submit a cover letter with your resume, even if the job application doesn't require one. Although a strong cover letter won't save a bad resume, it can help differentiate you from the competition. 
If you've ever written a cover letter for internships, you'll find that many of the same tips apply for your first job: lead with your strongest asset, use keywords to your advantage, and reiterate how pumped you are to work for the company.
Figuring out how to write a resume for a first job can be daunting. The good news? Writing a resume only gets easier from here on out as you get more experience under your belt. 
Image Credits:
Source: Jirapong Manustrong/Shutterstock
Source: MYDAYcontent/Shutterstock
Source: fizkes/Shutterstock