We listened to you guys. We did our research. We made the change. And now we're ready to introduce the new Tallo profile that's smarter, easier to edit, and way more enjoyable. Don't believe us? Log in now to check things out for yourself. 
Smarter organization.
We wanted to build a space that helped show off the important stuff first. Tallo is about what you want to do next. Other profiles love to talk about where you've been and what you've done, but they don't let you show people your plans, ambitions, goals, and dreams. Company recruiters and college admissions officers see immense value in knowing what direction a talent user wants to take, and we see immense value in helping our talent users achieve those goals. That's why the new talent profile includes a "Future Goals and Plans" section that places career interests, location preferences, and next steps right in talent seekers' faces.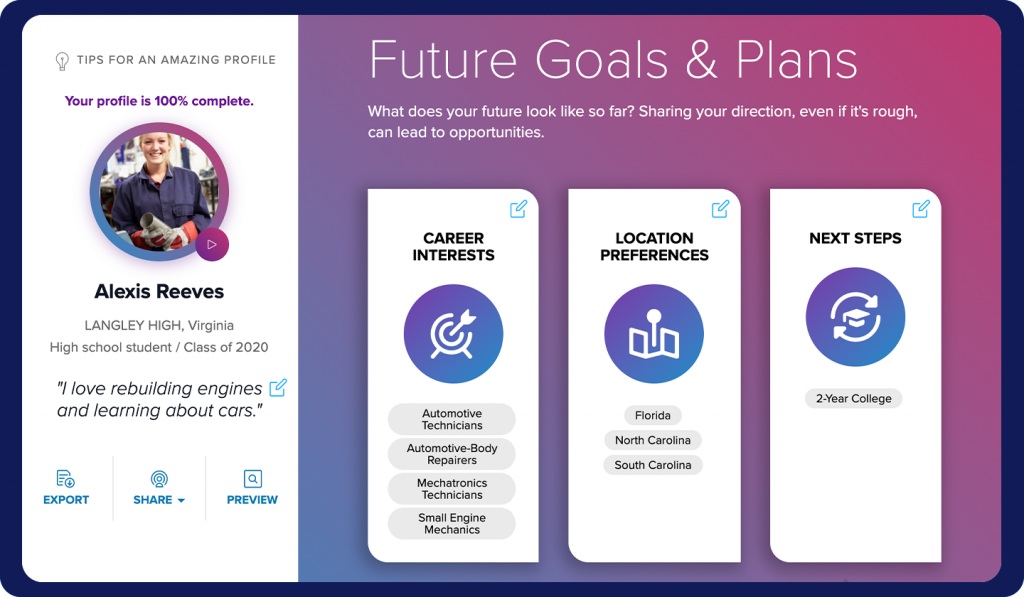 Our users are comprised of more than just grades and classes. So, to show off how unique they are, we thought it was important to move sections like extracurricular activities, hobbies, and accomplishments to the top of the Tallo profile. Education has also been moved to the bottom allowing other accomplishments to be displayed first.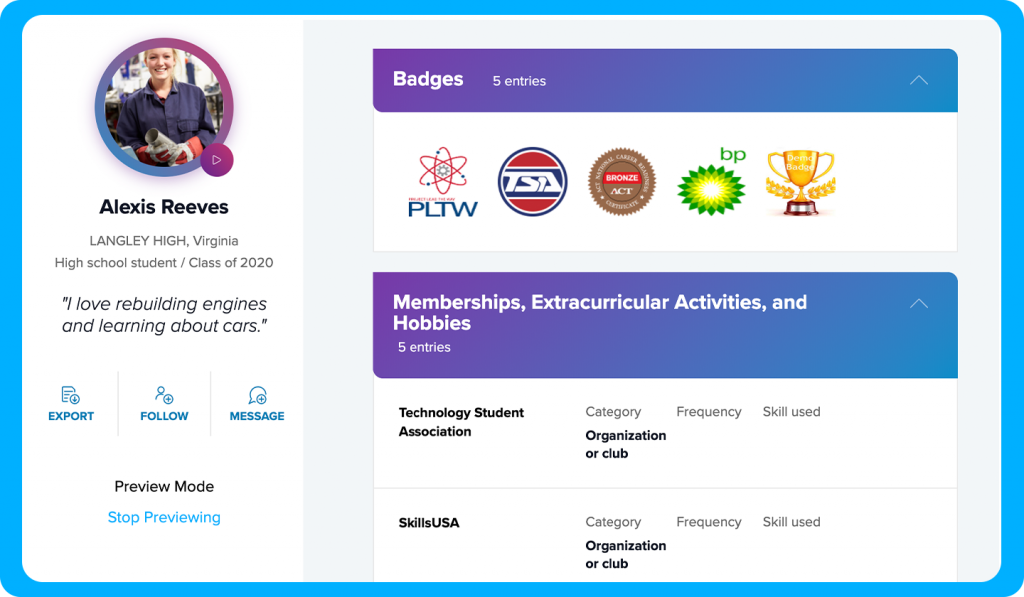 And what better way to showcase your personality, experience, achievements, and passion than condensing it all into a personal statement? We've included a space dedicated specifically to help you tell the world about yourself. 
Farewell to the days of guessing what your profile looks like to companies and colleges. The new profile provides a preview button , displaying only sections that you've filled out. 
Easier to edit.
Amongst the new features is a button that makes editing easier. That pencil icon? It's everywhere. Click it and easily make edits to every section.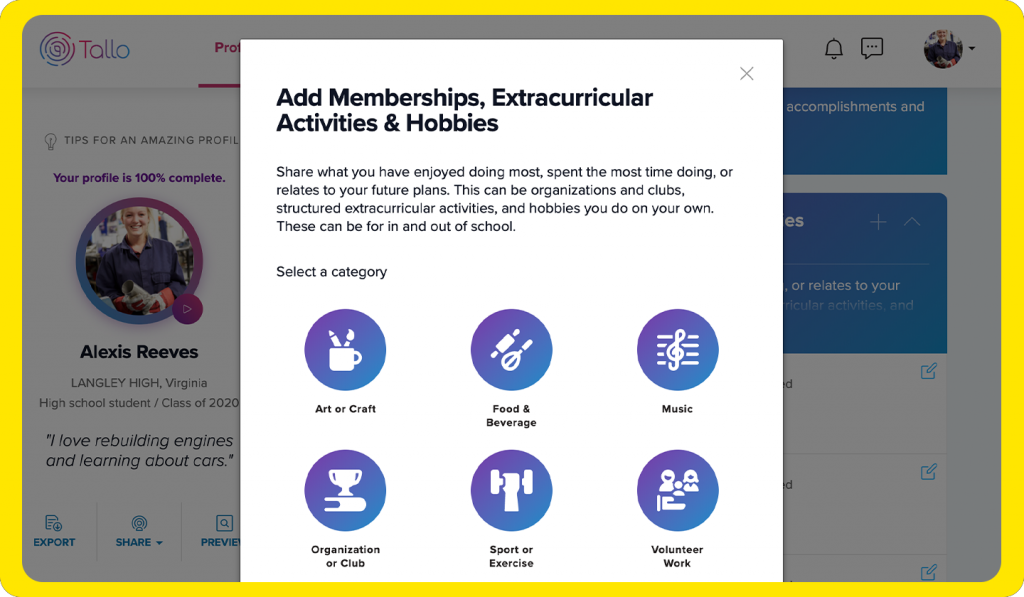 We know you're busy. So, you'll also be reminded to show off things like hobbies, groups, volunteering, and activities to your profile. 
It looks cool.
Not to mention the new profile just looks better. You're welcome.
Want more details on what's new in the platform? Dive into our super exciting Product Release Notes.