Welcome to Tallo, Health Professions Week Participants!
Tallo is proud to partner with the Health Professions Week to help participants connect with colleges, universities and employers. Tallo supports all levels of talent with identifying career pathways, applying to internships and connecting with up to $20 billion in scholarships to support your dreams and college career.
Through Tallo, Health Professions Week participants also have the opportunity to apply for scholarships, internship opportunities, and earn badges for recognition and accomplishments.
Join Tallo Today!
Tallo allows you to share your bragworthy accomplishments with schools, companies and organizations you might be interested in. We'll connect you with those opportunities along with countless scholarships, events and more!
Already a Member?
If you're already a Tallo member, it's time to get started. Complete your profile and then request our Health Professions Week Digital Badge.
Important Resources for Health Professions Week Participants
Here, you can find everything you need to build an attention-grabbing profile and use Tallo to apply for internships, scholarships, competitive events and so much more.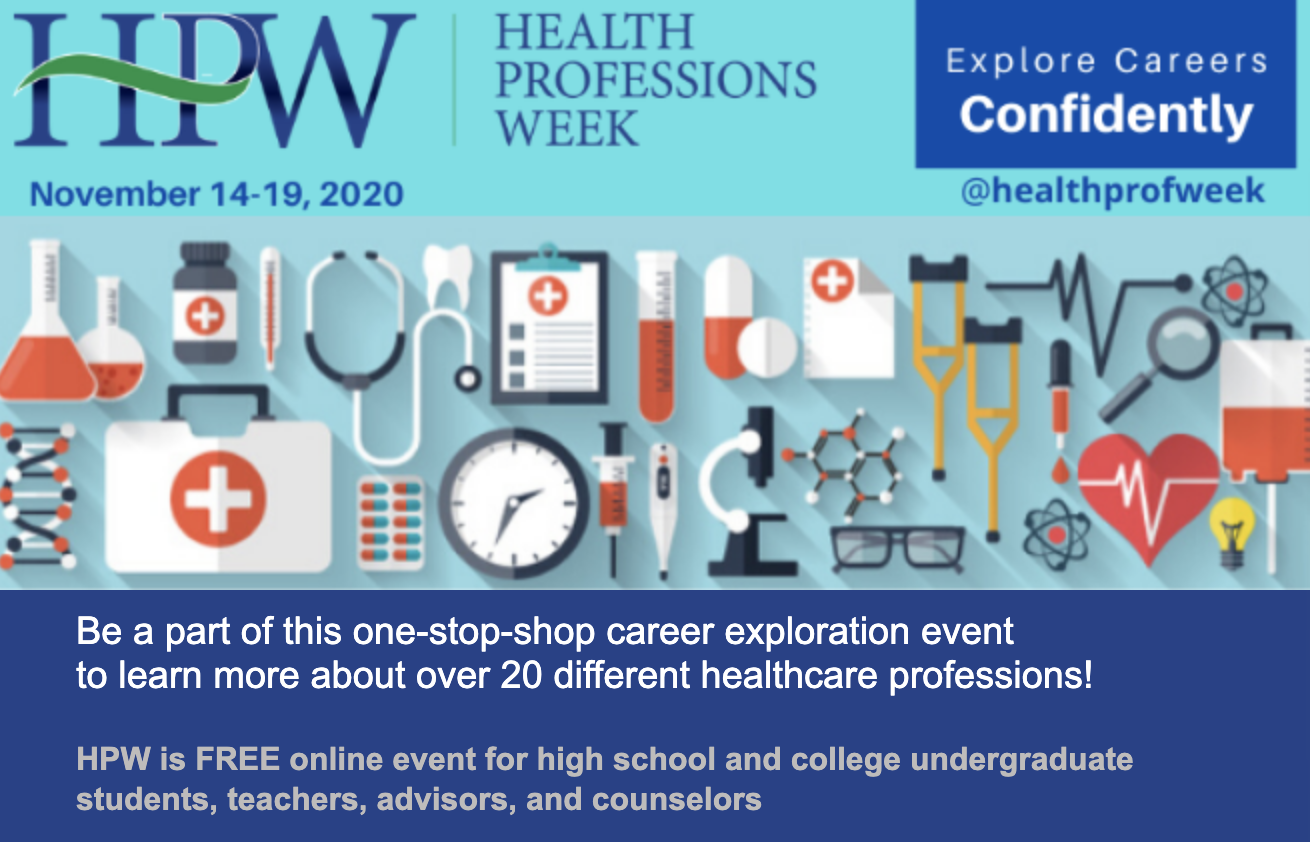 Health Professions Week's mission is to help solve two urgent problems in U.S. health care:
The under-representation of minorities in the workforce

The shortage of health professionals in medically underserved communities
We hope to help build a stronger health care workforce by providing easy access to updated, peer-reviewed career descriptions that inspire and motivate students to find health careers that suit them. Our vision is to see the health professionals of tomorrow be highly skilled and motivated, and as diverse as the patients they serve.