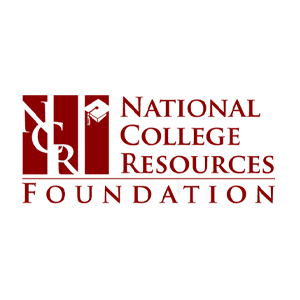 Welcome to Tallo!
National College Resources Foundation (NCRF) mission is to curtail the high school dropout rate and to increase degree and/or certificate enrollment among underserved and underrepresented students. NCRF provides intervention, mentoring, tutoring, college, and career planning to connect students directly to colleges and certificate programs. NCRF's goal is to close the achievement gap, workforce gap, and economic disparities by providing a holistic approach to mentor and guide students towards positive post-secondary pursuits.
The Roadmap to Success
To get started, create a free Tallo profile and explore all your available scholarships to attend, stay in, and navigate through college on your "Opportunities" tab. You'll find valuable resources to help you be successful in life and school—including certificate and/or trade programs and chances to match with companies for apprenticeships, internships, and jobs.
Join Tallo Today!
Share your accomplishments with schools, companies, and organizations.
Already a Member?
Click below to find scholarships to help pay for school! Plus, refer a friend until 1/31/2021 and be entered to win $1,000! Click the ♥ in the right-hand corner of your profile to get started.
Once you have a Tallo profile, click on Live Scholarships to explore our offerings.

Need some tips to build a great profile?  We've got you.
Parents, Educators, Mentors: Here's some video resources that can help you, too.
GET STARTED
LIVE SCHOLARSHIPS
ABOUT TALLO