TALLO FOR
Recruiters and College Admissions Officers
Student recruitment has never been easier for your Office of Admissions. In fact, college admissions offices around the country turn to Tallo to connect with high school students. With Tallo, you can build your student pipeline faster and earlier with talented prospects who are interested in higher education opportunities.
Recruit students earlier
Our pool of talented, diverse students is ready to connect with your admissions counselors. Using Tallo, you can make data-informed recruitment decisions while building and maintaining relationships with students around the country.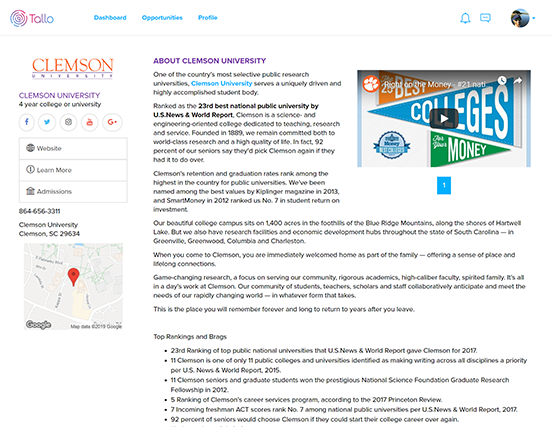 Educate students about your academic programs
On Tallo, you can create a free college profile to show off your school, academic programming, extracurriculars, and more to prospective students. This allows you to focus more on student recruitment and less on brand awareness and education.
Micro-target to meet your college admissions goals
Our student data can be honed to meet your specific goals, allowing you to target students down to their individual interests, organizations, and even test scores and soft skills. Plus, outreach is easy. Highlight the student and message them directly.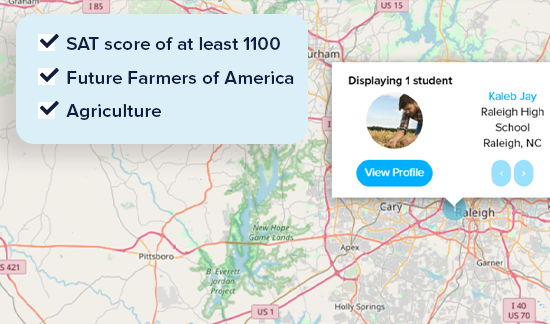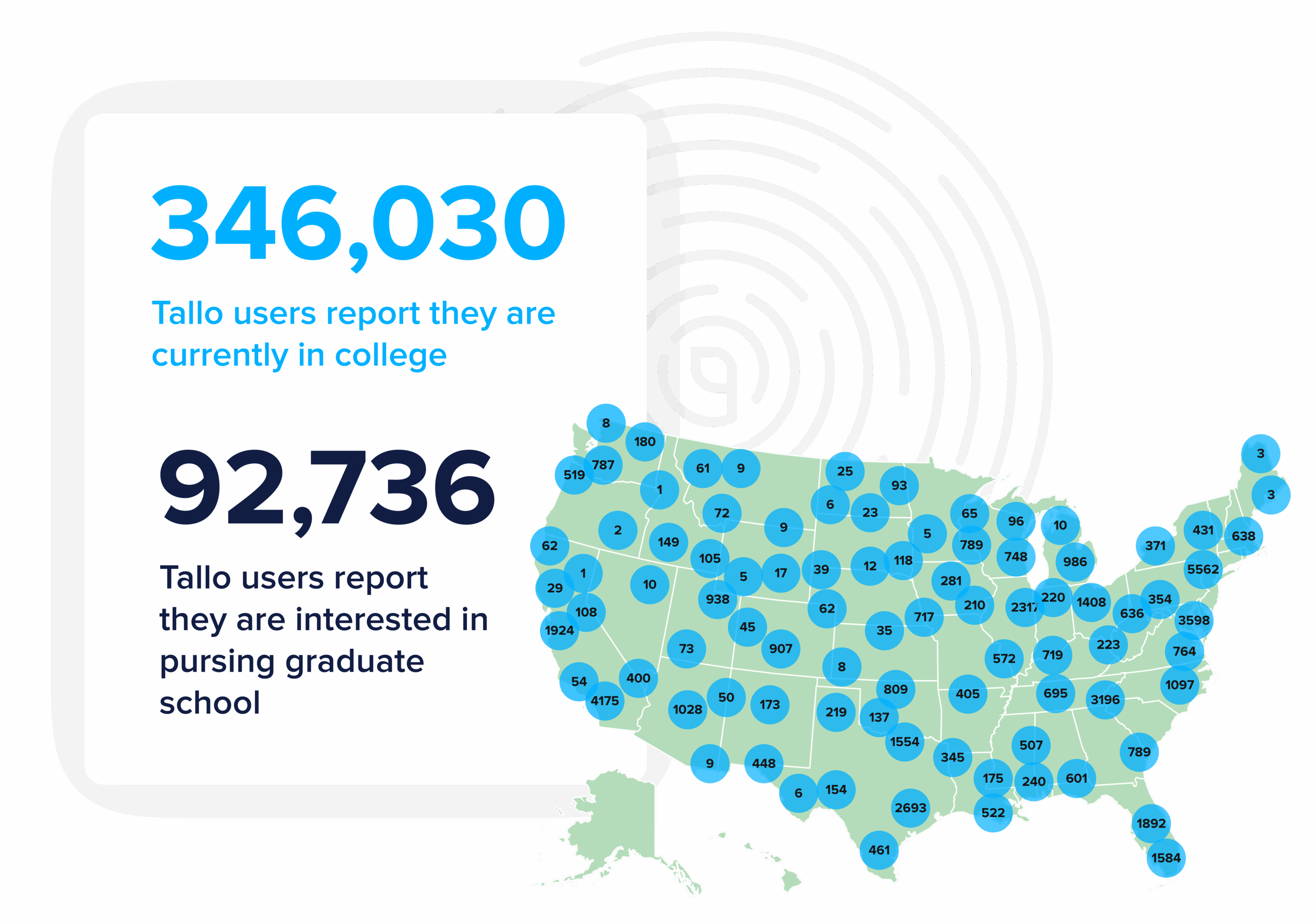 Recruit for graduate school admissions
Tallo's diverse pool of talent includes thousands of students interested in graduate school and the employment opportunities and higher salaries that come with a graduate degree. Connect with these students, access their test scores and educational history, and diversify your programs all at once.

Prioritize diversity, equity and inclusion in your admissions process
Diversity, equity, and inclusion is important to every higher education institution's goals. We prioritize diversity in our student population and include talented prospects from every race, creed, and gender.
College recruiters are talking.

"Tallo is a great resource for our admissions office! We look forward to using Tallo to find future members of the Webb family."
Lauren Carballo
Director of Admissions at Webb Institute

"Tallo helps us identify potential students, build brand awareness, and craft effective messaging to start the conversation."
Erik Johnson
Director of Admissions at Oregon Tech

"Tallo's outreach micro-targets those students and drums up interest in our events, academic programs, and student life."
David Kuskowski
Director of Admissions at Clemson University

Recruit students today with Tallo
Ready to start building your student pipeline? We're ready to show you how it works. Simply fill out the form below, and one of our college recruitment specialists will reach out to you.