College is often considered the best four years of a person's life. But TBH, that's really only true if you aren't flat-broke the entire time. Because let's face it — college is way more fun when you aren't constantly stressing over whether you can actually afford a pizza study sesh with your friends or the next round of drinks at the bar. 
Even if you qualify for need-based scholarships, your financial aid may only cover textbooks and tuition. The solution to your bank account woes? A side hustle. Below, we've made a list of the best side hustles for college students — so you can stop being broke all the time and start livin' your best college life.
Become a Tutor –

Tutoring is, hands down, one of the best side hustles for college students. Not only is it a fun and flexible gig that pays well, it's also extremely rewarding. Seriously, there is nothing better than knowing you made a positive difference in a student's life! Plus, tutoring looks super impressive on a resume, which could help you

score some seriously cool internships

later down the road.

Walk Dogs –

If you're a dog lover, this one is a no-brainer. Working millennials are busy AF and totally obsessed with their dogs, which means they need someone (read: you, a broke college student) to exercise their pooch for them. Sign up for a pet care service like

Rover

or

Wag!

and you can basically get paid to exercise and hang out with cute dogs all day. 

Drive for Uber/Lyft –

Do you live in or near a big city? Consider becoming a driver for Uber or Lyft and take advantage of those Friday and Saturday night surges. While you probably won't make tons of money as an Uber or Lyft driver, it's an easy side hustle that you can do in between classes. Pro tip: Put away some of your earnings for extra wear and tear on your car. 

Deliver Food and Packages –

Is being trapped inside your car with drunk (and extremely talkative) people lowkey your worst nightmare? (Hello, fellow introvert!) In that case, consider transporting people's stuff instead by signing up for delivery services like

Uber Eats

,

Post Mates

,

and

Amazon Flex

. These services require minimal interaction, so you can make money without putting yourself through painful small talk.

Find Freelance Work –

Depending on your special talents and skills, you could make some decent money on freelancing websites such as Fiverr and Upwork. For instance, do you enjoy building websites and have a flair for visual design? Consider turning your hobby into a lucrative side hustle by helping business owners build their own website. Best of all, you'll gain valuable work experience that looks great on a resume for future IT jobs. You could also do this gig on the side while working a full-time

remote internship

.
Related: IT Jobs You Can Get without a Degree
Apply for a Brand Ambassador Program
Are you outgoing and friendly? Do you enjoy striking up conversations with complete strangers? If you answered yes to both, you might consider working as a brand ambassador on campus. It's exactly what it sounds like: You'll become the "face" of the brand and represent them at games and events. You may be asked to wear a t-shirt with their logo — which will no doubt become your go-to sleepshirt later — and hand out samples or promotional items. Not all brand ambassador programs are created equal, so be sure to do your research to find the right fit.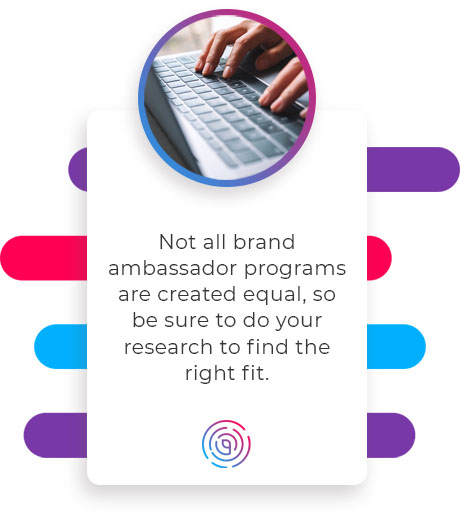 Find Odd Jobs on TaskRabbit
Are you handy around the house? Become a "Tasker" on TaskRabbit and get paid to do the small tasks that people either can't or won't do. You could earn big bucks by taking on a variety of odd jobs, such as helping others mount their new TV or move out of their dorm rooms. You could even help people assemble their IKEA furniture and potentially save their marriage in the process! It's a win-win for everyone, really.
Batter up! Being an umpire or a referee for sports leagues is easy money — not to mention, a total blast. You can referee lacrosse, hockey, soccer, volleyball, and so much more. To find a refereeing gig, simply look up sports leagues in your city and go to their "become a referee" page. 
 Get a Paid Summer Internship 
OK, so this one may not be what you'd call a "side hustle," but it's still worth mentioning. Depending on your major, you may be able to find internships that pay pretty well. The key to scoring one of these unicorn internships? Building an impressive resume with volunteer work, job shadowing, externships, and other career-related experiences that don't require a ton of time.
Related: Externship vs. Internship
Flex Your Side Hustle Muscle
Nothing feels worse than not being able to participate in fun activities with your friends because you're flat-broke. If you've ever been in this situation before, you know exactly what we're talking about. With these side hustles for college students, you can earn a few extra bucks and stop missing out on all the fun experiences. 
Image Credits
Source: Patrick Chin/Death to Stock
Source: Farknot Architect/Shutterstock
Source: Vellicos/Shutterstock