The Problem
Prior to partnering with Tallo, MedCerts did not have an effective job search or placement solution. With thousands of unique employer partners, there was nothing in place to bridge the gap between certified MedCerts students looking for promising career opportunities or required training opportunities, to partnering employers looking for MedCerts certified talent. The MedCerts model was in need of a whole new virtual recruiting event experience. That's where Tallo came in. 
The Solution
By leveraging our virtual matching tool, Ping by Tallo, MedCerts is now able to connect its students with thousands of unique employer partners for job placement and training. Ping by Tallo is a unique, virtual recruitment event solution that matches talent and recruiters through a digital college and career fair experience – cutting out the fluff and creating meaningful connections quickly for recruiters, students, and job seekers. 
Ping by Tallo takes virtual career fairs to a whole new level and helps amplify partnering employers that would be the best fit for students and vice versa by providing a mobile-optimized 1-tech solution that is not bound by location or the limitation of a traditional in-person career fair. 
Beyond that, Ping by Tallo matches students and employers based on things like location preference, career interest, and education level. Prior to a career fair, both parties answer event-specific questions about what they're looking for. Similar answers are matched up—and meaningful recruiting can begin. For MedCerts, the importance of the match for its ongoing career fairs means:
Employers get exactly the titles/ roles they are looking for 

The right employers are there and the right type of students are there 

They have the ability to filter by program enrollment 

Matching happens based on what certifications / roles available / location preference
Use Case
During MedCerts Spring Career fair on May 18, hundreds of conversations were initiated and over 4K+ matches were made between MedCerts students and participating employers like the American Red Cross, Davita, Sanford Health, and Vitalant.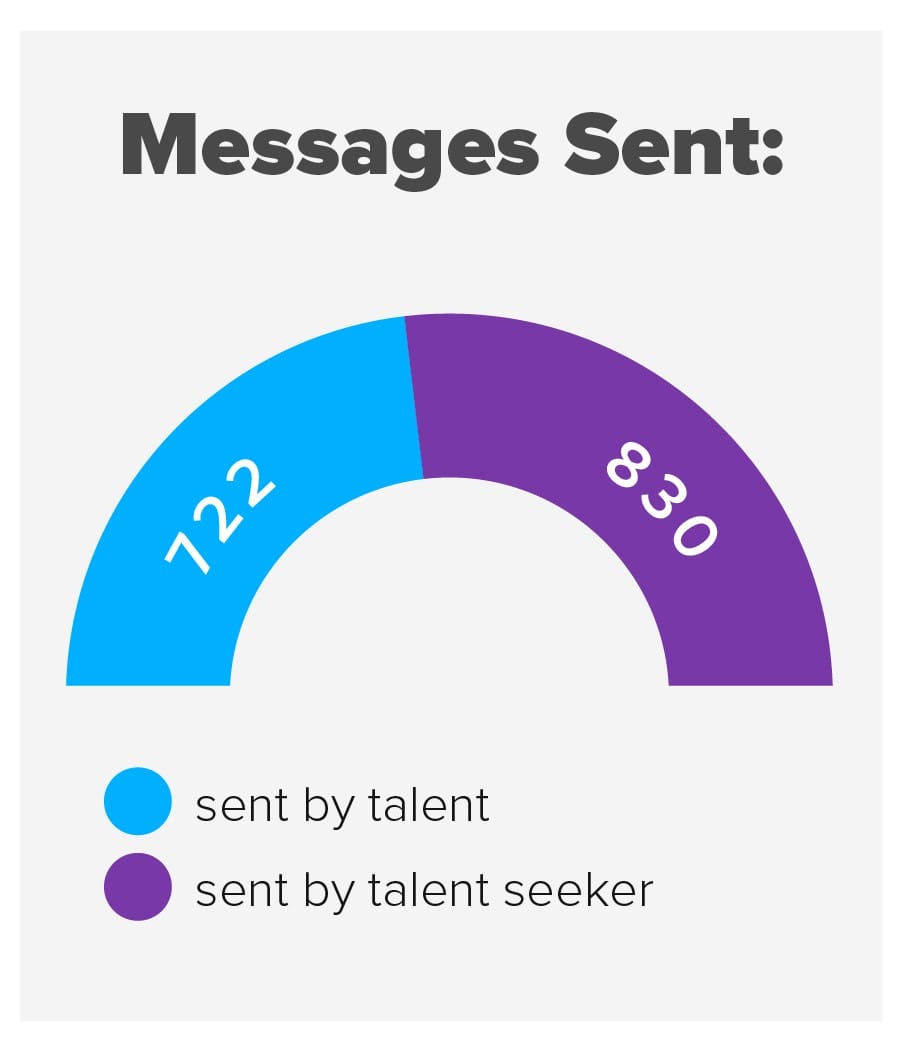 In addition to conversations and matches between participating employers and students, MedCerts also received attendee insights and audience analysis like gender and demographic breakdown, career and location preferences, level of certification, and more. 
Ping by Tallo not only helps MedCerts solve a major problem surrounding job placement and virtual recruitment but allows for increased probability of long-term student success. By ensuring certified MedCerts students are matched and placed with well-respected and vetted MedCerts employer partners, MedCerts can project more positive long-term career success for students leaving its programs and entering the workforce – setting them up in the best way possible to apply what they have learned in its program courses in an equally rewarding environment.

– – –
Partner with Tallo to get your brand in front of a new and diverse audience and recruit qualified talent for the great opportunities you have.
…or let Ping power your next virtual recruitment experience. Our team of dedicated event coordinators will manage your event from start to finish so you don't have to. Fill out the form below to get started.