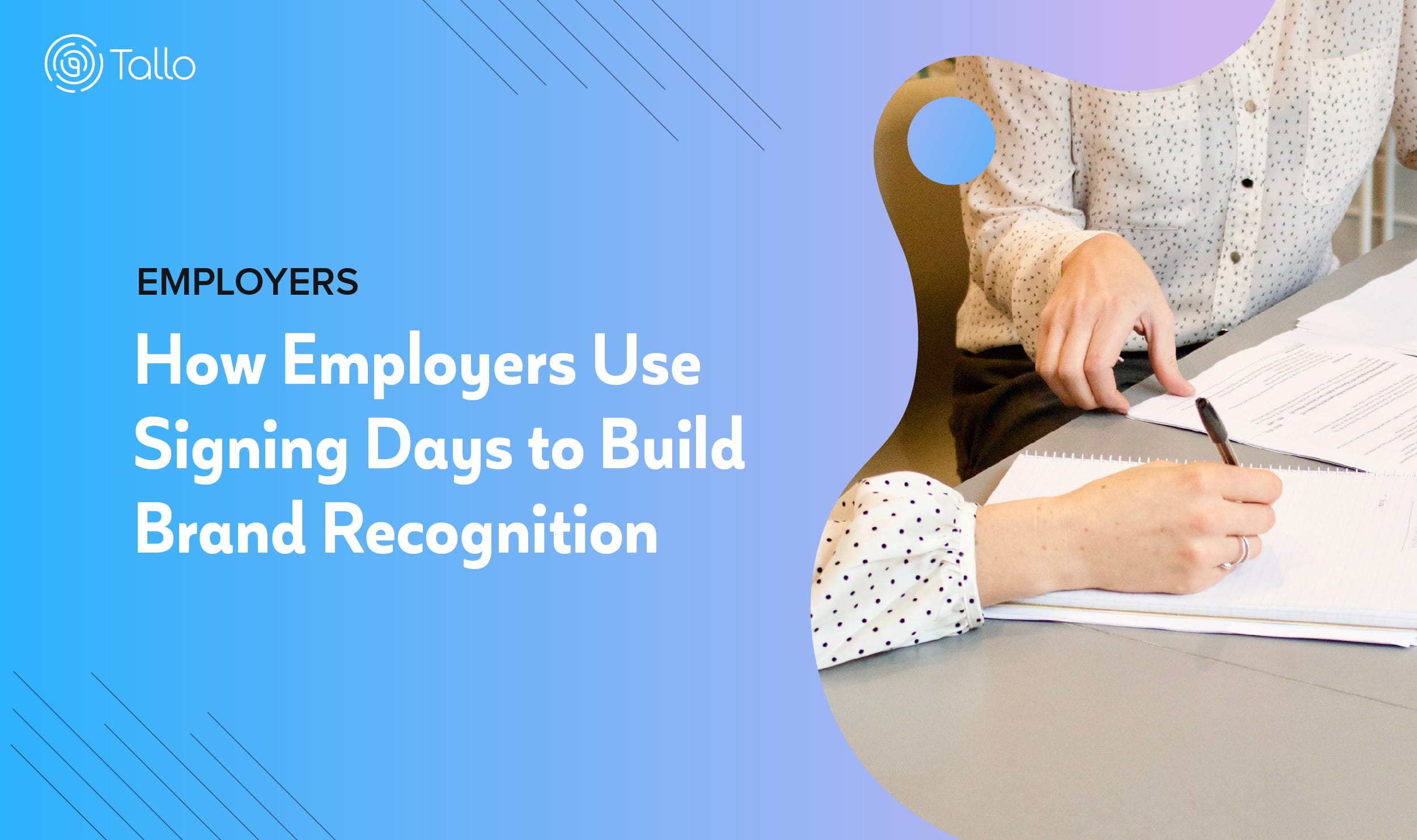 Companies are always looking for new and unique ways to build brand recognition. At Tallo, we do the work for you. It's our job, in fact, to place your company in front and center of millions of ambitious students interested in a plethora of industries. One of the ways we help build brand awareness is through recognition events. Recognition events are event experiences that provide a venue for organizations to promote their brand and assist in the development of an early pipeline of talent.
If you're looking to promote your brand and assist in the development of an early pipeline of talent, recognition events, like Signing Days, are a great place to start.
Signing days are a way to honor high school and college students all over the country or in your region for their achievements, plus celebrate their commitment to pursue education at technical programs, two-year and four-year colleges, and universities.
If you're a sports fan, you already know what a signing day is. Young sports hopefuls who have been courted by coaches around the country make their final decision of where they're going to start their college career. This sports-centric signing day is filled with celebrations, college swag, and cameras. This got us thinking… what if students had the same sort of fanfare accompanying their decision to join the country's top colleges and universities?
Signing Days with Tallo follows a similar concept, but it's for young up-and-comers in the industry. These brilliant students are courted by various colleges, and on Signing Day, Tallo hosts a virtual event where the students make their final decision of where they're going to spend the next few years earning a degree.
Just like signing days for athletes, honorees sign a letter of intent to pursue their field-specific goals.
—————————————————–
Case Study: How Boeing's STEM Signing Day Events Are Building Their Future Workforce and Boosting Brand Awareness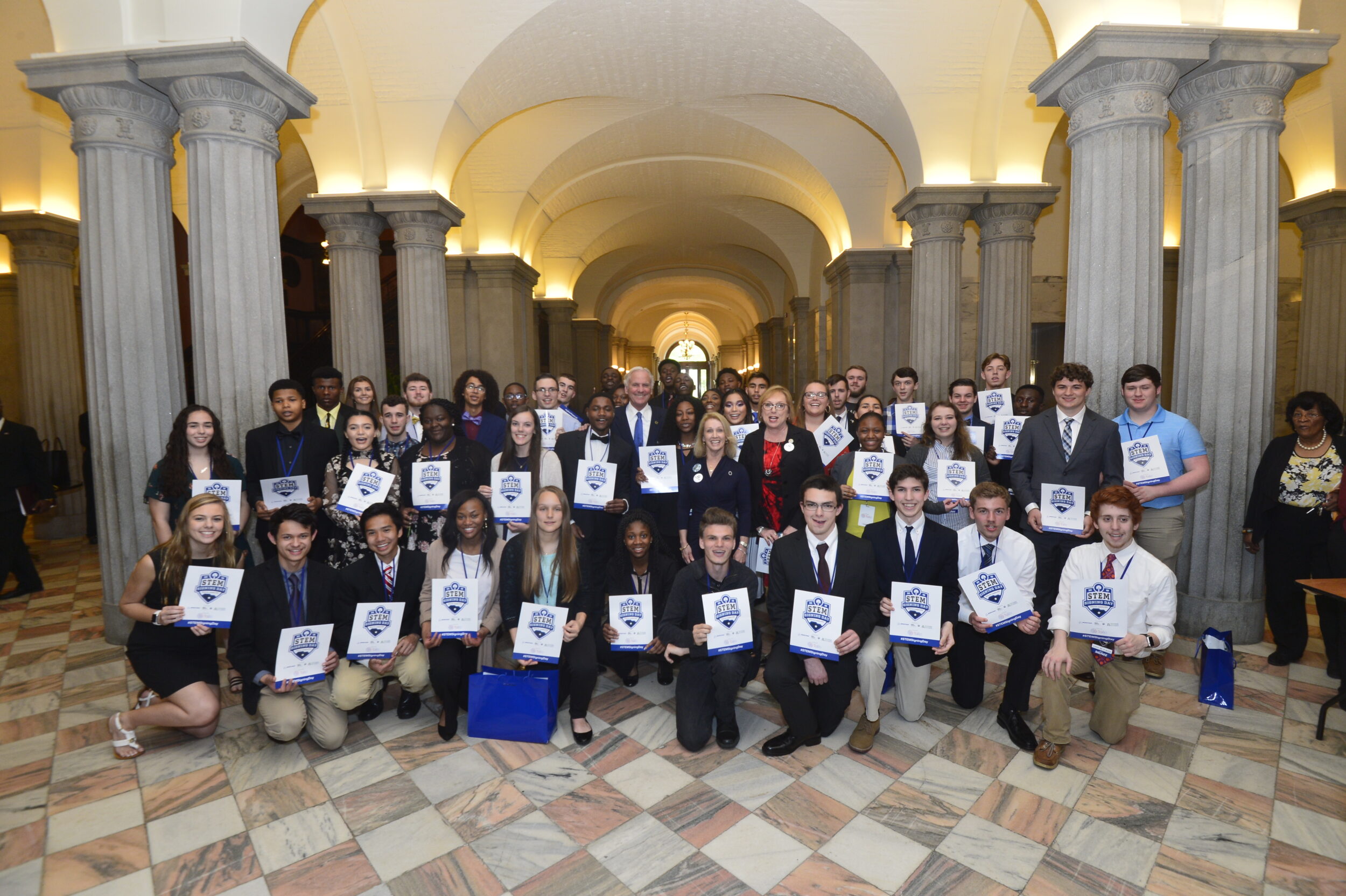 Over 250 colleges and corporations have participated in Tallo's event solutions, including Boeing, which utilizes Signing Days to boost awareness of their brand and their place in the STEM industry by sponsoring Signing Days. Tallo has hosted a number of Signing Days with Boeing, and our partnership continues to expand. STEM Signing Day celebrates high school seniors from across the country who choose to pursue STEM (Science, Technology, Engineering, and Mathematics) education at technical programs, two- and four-year colleges and universities. At each event, key members of Boeing's leadership team speak to students and share their excitement and well wishes for the future graduates. By doing this, they initiate relationships that will help build their future workforce with some of the brightest minds of Gen Z. 
Learn more about how Boeing is leveraging the power of STEM Signing Days in our blog
—————————————————–
Virtual events and in-person events like Signing Days are also a great way to ensure you're already building your talent pipeline with students eager to join your industry, while also educating them about what you do in the industry.
If you're ready to build your talent pipeline, boost brand awareness in key industries, and be a part of a major event in a student's life, fill out the form below.