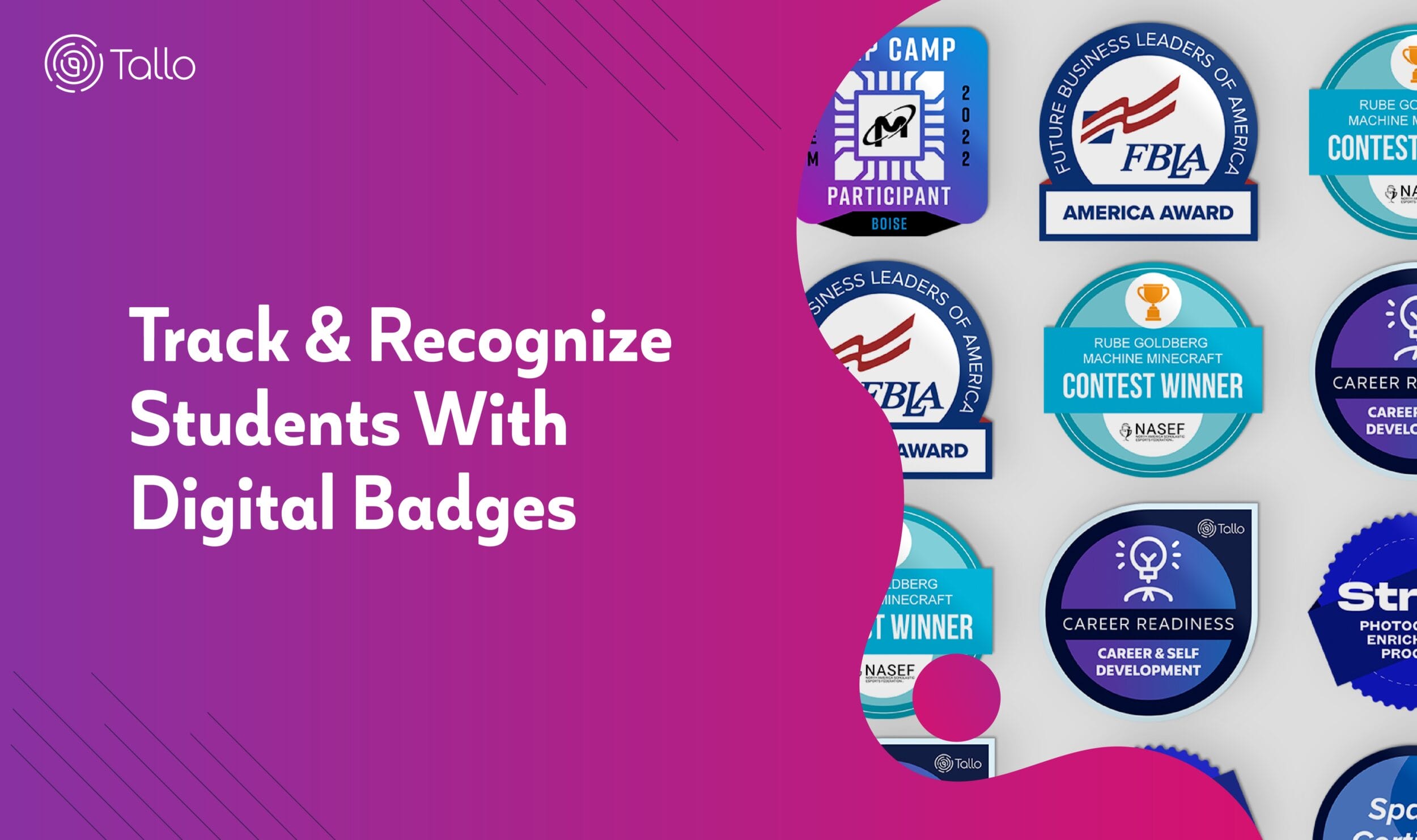 Companies everywhere are interested in understanding how students and future employees interact with their business and interests related to their business. Whether it be involvement in organizations relevant to your industry, activities that build soft skills you seek in your employees, or just overall data that helps you better build your early talent pipeline, longitudinal data offers a host of insights and opportunities for engagement with motivated individuals. At Tallo, our Digital Badges are a unique tool that rewards students for their skills, involvement, and effort, all while providing you with an opportunity to recognize and track students skills and achievements while gaining important insights about that student over time.
What is Longitudinal Tracking?
Longitudinal tracking, longitudinal studies, or longitudinal data all has one goal in mind: offering a series of insights on the same variable over a period of time. For most businesses, that variable is a student, and the data over time allows you to track their interest, aptitude, and overall engagement in your industry as a whole. These data points can help you create events, build programs, and improve current processes to ensure your business is able to attract these individuals. Moreover, they can be indicators of whether you want to seek out and recruit that student into your early talent pipeline. 
Why Do Digital Badges Work for Longitudinal Tracking?
While many companies look to annual perception campaigns, polls, and student questionnaires to get the data they need (and these are all valid tactics), the fact of the matter is that those tools all require time and effort to get necessary results. Digital Badges do the work for you, and they work as incentives for engagement, participation, and just plain hard work for the student, creating a win-win situation for everyone involved. While setting parameters for your Digital Badge is important up front, the Digital Badge does the rest of the work for you, following your student over time, so you can continue to gather data about that student's interests and industry involvement without creating expensive campaigns to try to reengage that individual all over again. 
Best of all, Digital Badge are a proven tactic. Just ask Boeing…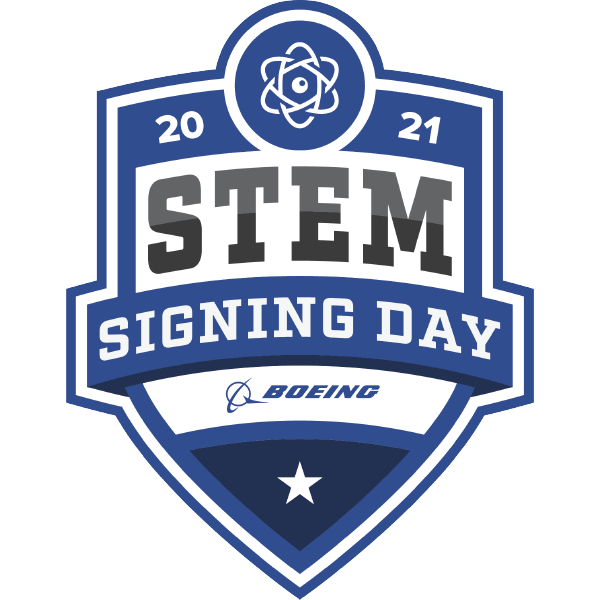 How Does Boeing Use Digital Badges?
Boeing, the world's largest aerospace company, uses Tallo's digital badging feature to longitudinally track cohorts from their annual STEM Signing Day events. Boeing can search for these badges on Tallo by location and by year to identify students who were honored at STEM Signing Day events, see where they are now, and reach out to them directly on Tallo for future opportunities like their mentorship and internship programs.
​​"We can't thank Tallo enough for all they did to make our inaugural Boeing STEM Signing Day such a success! We loved partnering with them and cannot wait for future collaboration."
-Jessica Jackson, Global corporate citizen, Boeing SC
Boeing is just one of many companies and organizations that harnesses the power of Digital Badging to capture datapoints over a period of time. See how our partners use Digital Badging. 
How Can You Use Digital Badges? 
Interested in creating and using your own Digital Badge but aren't sure where to start? Using Digital Badges is easier than you may think. Here's how to do it: 
Fill out the form below to get started

Create a custom digital badge that fits your unique needs or initiatives 

Set criteria that will determine the awarding and verification of your badge

Issue your digital badge to qualifying students whenever set criteria is met

Track short and long-term pathways of qualifying students to measure success or to continue engagement
Get Your Digital Badge Today
Ready to start recognizing talented individuals for their hard work? Fill out the form below and our data and digital badge experts will be in touch.