We can't predict the future, but we can predict that you'll make several job changes throughout your career. How do we know? 'Cuz that's just the reality of today's job market. More people than ever are job-hopping in the hopes of scoring a good-paying job and finding a better cultural fit.
So, are you prepared to switch jobs or perhaps even careers? Even if you aren't considering a change right now, it's important to plan for one in case your situation changes. But how do you plan for a future job or career change when you're not even sure what your next career move will be? 
We have two words for you: transferable skills.
What Are Transferable Skills?
Like the name suggests, transferable skills are skills or abilities that can be applied to your next job or career. They can include hard skills, which are learned abilities that are gained through a combination of education and practice (think: experience with computer programs and basic math). But mostly, they include soft skills, which are subjective skills that are much harder to teach. Soft skills include communication, leadership, time management, and other abilities that are difficult to quantify.
Why Are Transferable Skills Important?
Transferable skills are especially important if you want to make a midlife career change and need to prove your value on your resume. For example, if you're a public relations specialist, you could highlight your organizational and leadership skills when applying for a project management position. 
They're also important for individuals who are just getting started in their career. If you're a recent college graduate searching for an entry-level position, you could emphasize the transferable skills you gained through internships and volunteer experiences to score your first job out of college. 
Related: How to Make a Resume for a First Job
Examples of Transferable Skills
Everyone has transferable skills in some shape or form. You probably picked them up through coursework, extracurricular activities, internships, capstone projects, and various jobs. 
But if you want to get ahead in your career, here are a few in-demand transferable skills that are worth honing: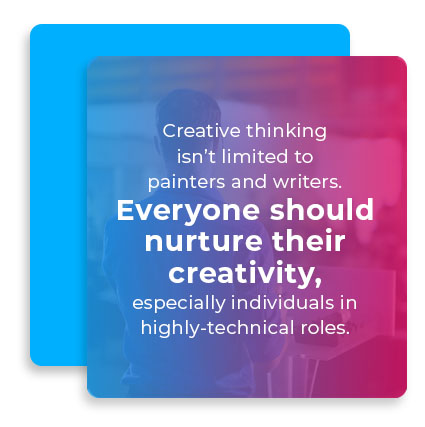 Creative thinking isn't limited to painters and writers. Everyone should nurture their creativity, especially individuals in highly-technical roles. Creativity can help you think outside the box, allowing you to find novel solutions to complex problems. It can encourage collaboration and increase workplace engagement. Not sure how to develop your creativity? Exercise it like a muscle. Continue to challenge yourself to try new things and keep a journal to track your creative ideas.
Let's face it: There are few jobs where strong communication skills wouldn't be useful. And with many major companies choosing to remain remote, effective communication in the workplace is more important than ever. The ability to write and speak effectively will be a huge benefit to both your personal and professional life.
Nobody would hate group projects at school if it weren't for that one person who always slacks off and doesn't do their fair share of the work. This brings us to our next important transferable skill: the ability to work effectively with others. If you're a team player who has a demonstrated track record of getting things done through collaboration, be sure to emphasize that on your resume. Teamwork is a valuable skill for most jobs, but it's especially important if you're applying for a management role. Need more experience working in a team? Participating in volunteer opportunities is a great way to build teamwork skills.
Computer and Technical Skills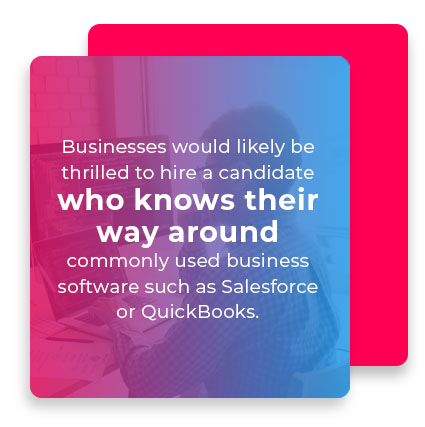 It's no secret that tech jobs are in high demand, but you don't need to be a tech wizard to increase your employability prospects. Although many tech companies are looking for specific tech skills, other businesses would likely be thrilled to hire a candidate who knows their way around commonly used business software such as Salesforce or QuickBooks. Consider honing your tech skills by taking free online courses and signing up for coding bootcamps.
Employees quit their managers, not their jobs. Ever heard that phrase before? While this saying is still hotly debated in some circles, there's no denying the importance of good management skills in today's workplace. The best managers possess a valuable skill set that includes listening skills, leadership skills, emotional intelligence, organization skills, and strong communication.
Propel Your Career with Transferable Skills
Whether you're changing careers or graduating with limited work experience, transferable skills can help you grow professionally. But perhaps one of their biggest benefits is that these skills are yours to keep. Once you acquire transferable skills, you have them for life. 
Image Credits
Source: ESB Professional/Shutterstock
Source: Life and Times/Shutterstock
Source: wutzkohphoto/Shutterstock