Earn Cash by Connecting Friends to Jobs!
Your network is a goldmine. Have a friend suited for your job or know a local business hiring? Get rewarded for playing the connection game.
Your Playbook for Earning Cash
Spot an Opportunity: Know a local business looking for new hires?
Seal the Deal: Complete a simple form outlining the job title, hourly pay, and referral fee.
Get the Green Light: The employer confirms your submission.
Share and Earn: You receive a QR code to share with friends or on social media.
Cash Out: When someone gets hired through your referral, you get paid by the employer. No fuss, no muss.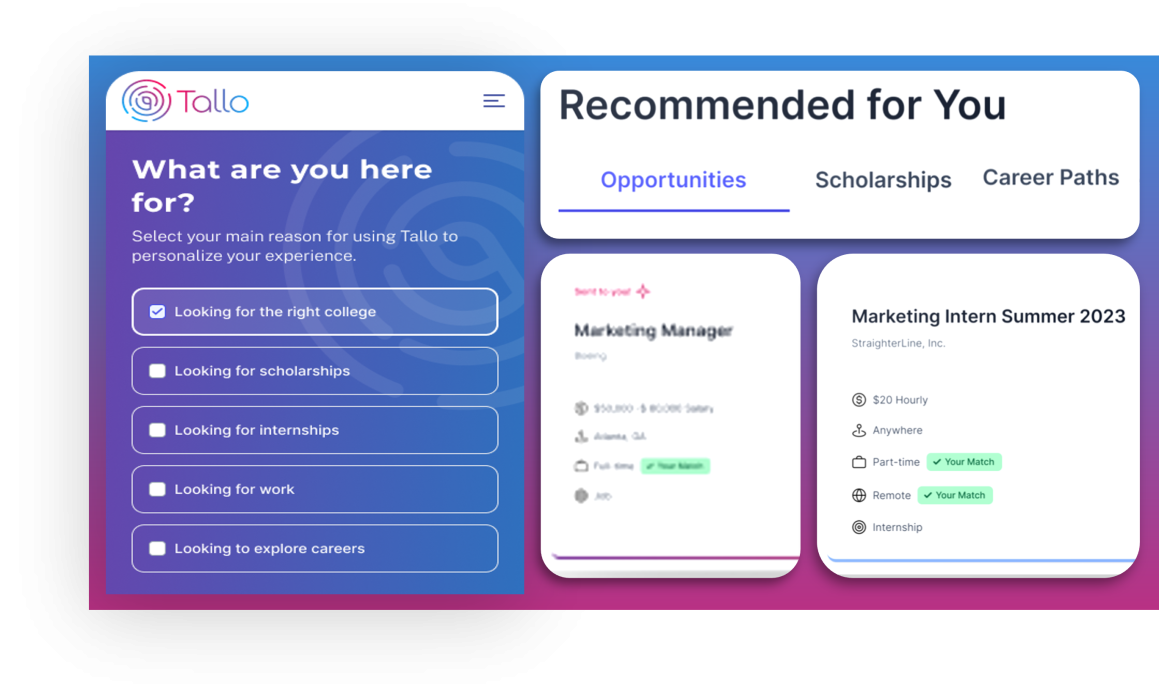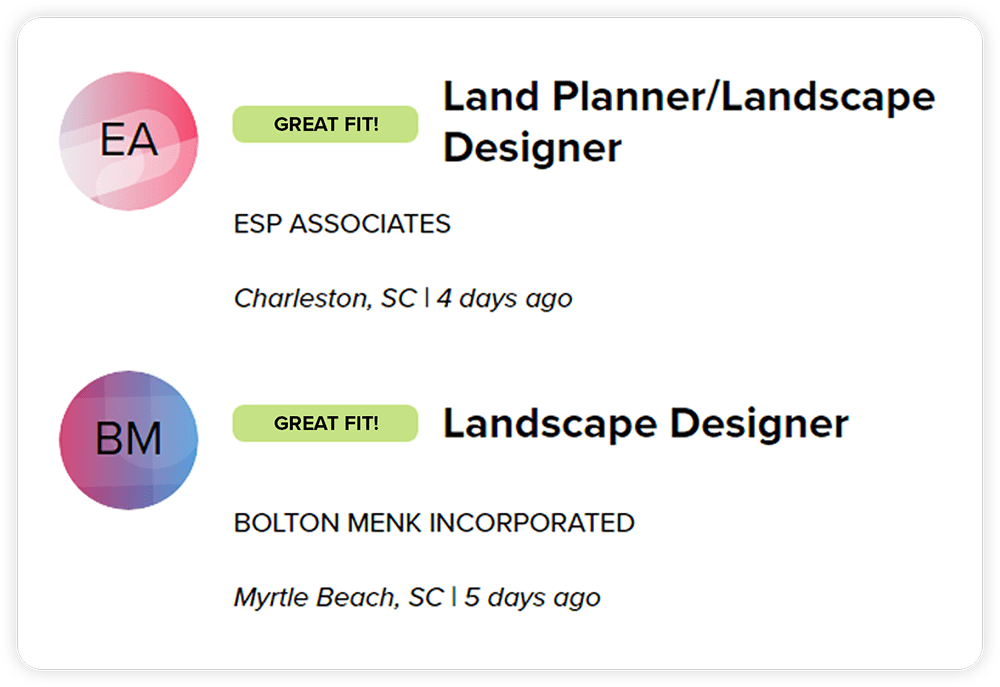 After the Handshake
Once the deal's done, don't forget to return to Tallo.com. Here you can fill out your profile, build a digital resume, and discover more resources to advance your career.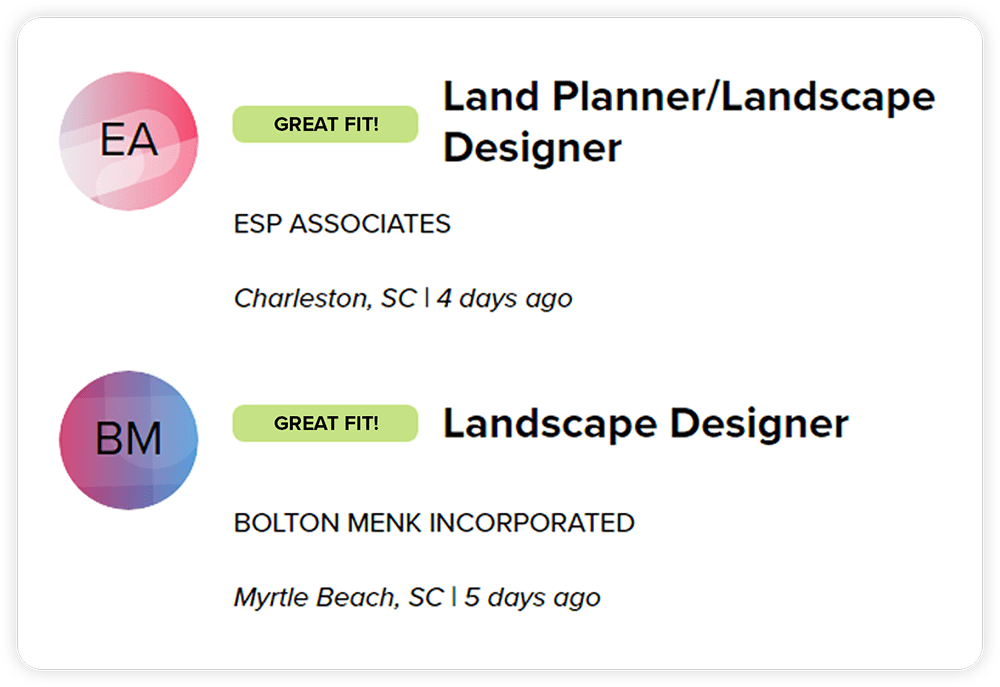 The employer will confirm the details.
Filter internship, apprenticeship, and job results based on distance, job type, education requirements, and more. Sort by relevance, location, or date posted to find the best fit. Save opportunities you're interested in and view saved or recent searches.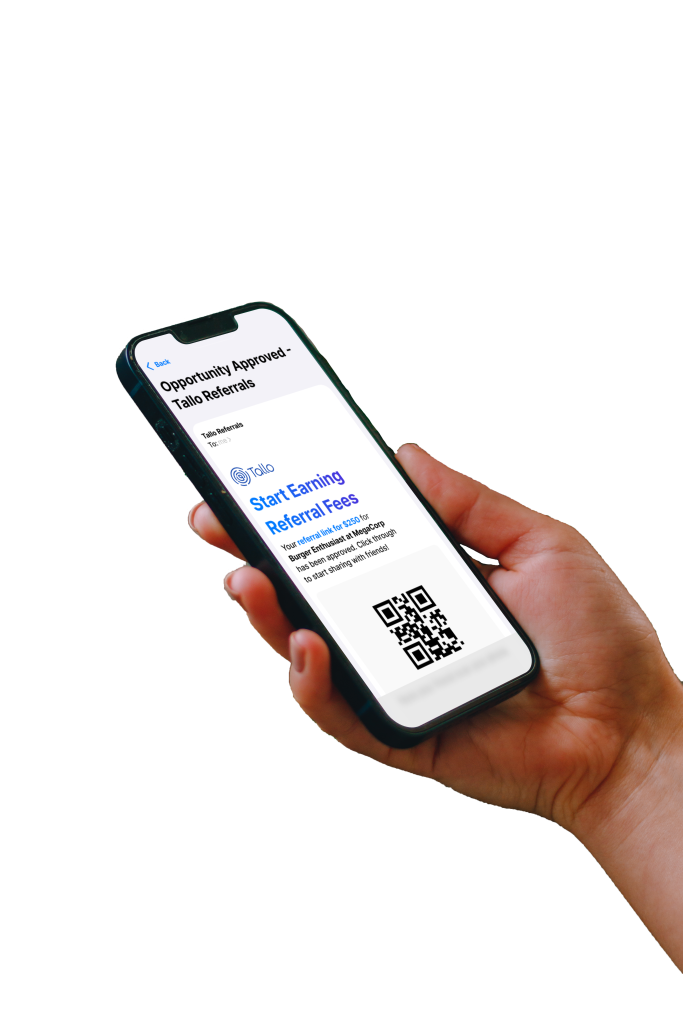 Employers, Curious?
Want to leverage the power of social referrals? Learn more about how to become part of this rewarding program.
Student Orgs and Fundraising Programs
If you're student Org wants to raise money for equipment or a trip, you can sign up your group here. That referral cash will go to the student org. We can help you create your own local Opportunity Board.
We care about the safety and security of our users.
Consequently, you can reach out via double-blind, secure email and messaging on the app, but not directly via email until both parties agree.