While IT and technology jobs are in high demand and a major part of the global economy, there are often misconceptions about the industry. These types of jobs involve more than just tech skills—project management, communication, coordination, problem-solving, creativity, and other professional skills are just as important. In this article, we will debunk five common myths about types of careers in the tech industry.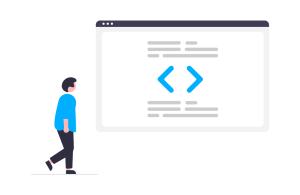 Myth 1. Tech Jobs Are All About Coding or Programming
Not every career requires coding. Many tech jobs—like network specialists, cybersecurity professionals, and data analysts—rely on other skill sets. A network specialist, for example, analyzes, evaluates, and troubleshoots network computer problems and offers solutions. Data analysts collect data to help companies make smarter business decisions. Neither of these IT jobs involves programming or coding.
Myth 2. Tech Careers Require a 4-Year College Degree
There are multiple ways to acquire a career in the technology sector besides a traditional computer science college degree. Tech careers are a fast-growing segment of the workforce, and many employers want to equip current employees with new skills or open tech roles for new hires. This demand has created opportunities for job seekers and employees to obtain certifications, complete boot camps and apprenticeships, or participate in other types of skill acquisition.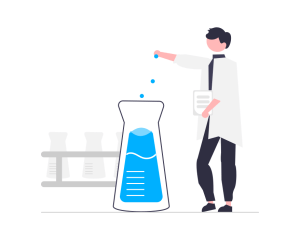 Myth 3. You Must Be Good at Science and Math
Math and science skills can be helpful if you want a career as a developer or data analyst. However, problem-solving and communication skills are just as essential in project management, development, and programming. Many high schools and career centers offer specialized classes in programming, coding, web design, cybersecurity, and more to help you build up and complement your skills.
Myth 4. You Can't Be Creative in Tech
Many tech jobs involve creativity in visual, audio, text, or graphic design. Web designers, web developers, and content creators are just a few jobs requiring creativity and innovation skills.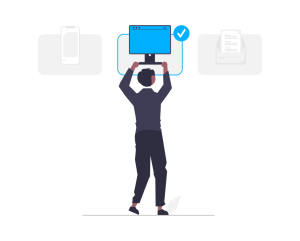 Myth 5. You'll Get Stuck in a Narrow Career Path
The large variety of jobs in the tech industry creates multiple opportunities for using different skills. According to the Department of Labor, there are 10 tech career field categories, which include:
1. Computer and Information Research
2. Computer Network Architects
3. Programmers; Support Specialists
4. Systems Analysts
5. Database Administrators
6. Security Analysts
7. Network and Systems Analysts
8. Software Developers
9. Quality Assurance and Testers
10. Web Designers and Digital Designers
Don't Be Fooled
Don't be fooled by the myths or misconceptions. There are about 418,500 tech jobs available
each year (Occupational Outlook Handbook, 2023) with different skills, requirements, and
pathways to employment. Discovering the skills needed or attaining the necessary education or
certifications can help you thrive in whichever career you choose.