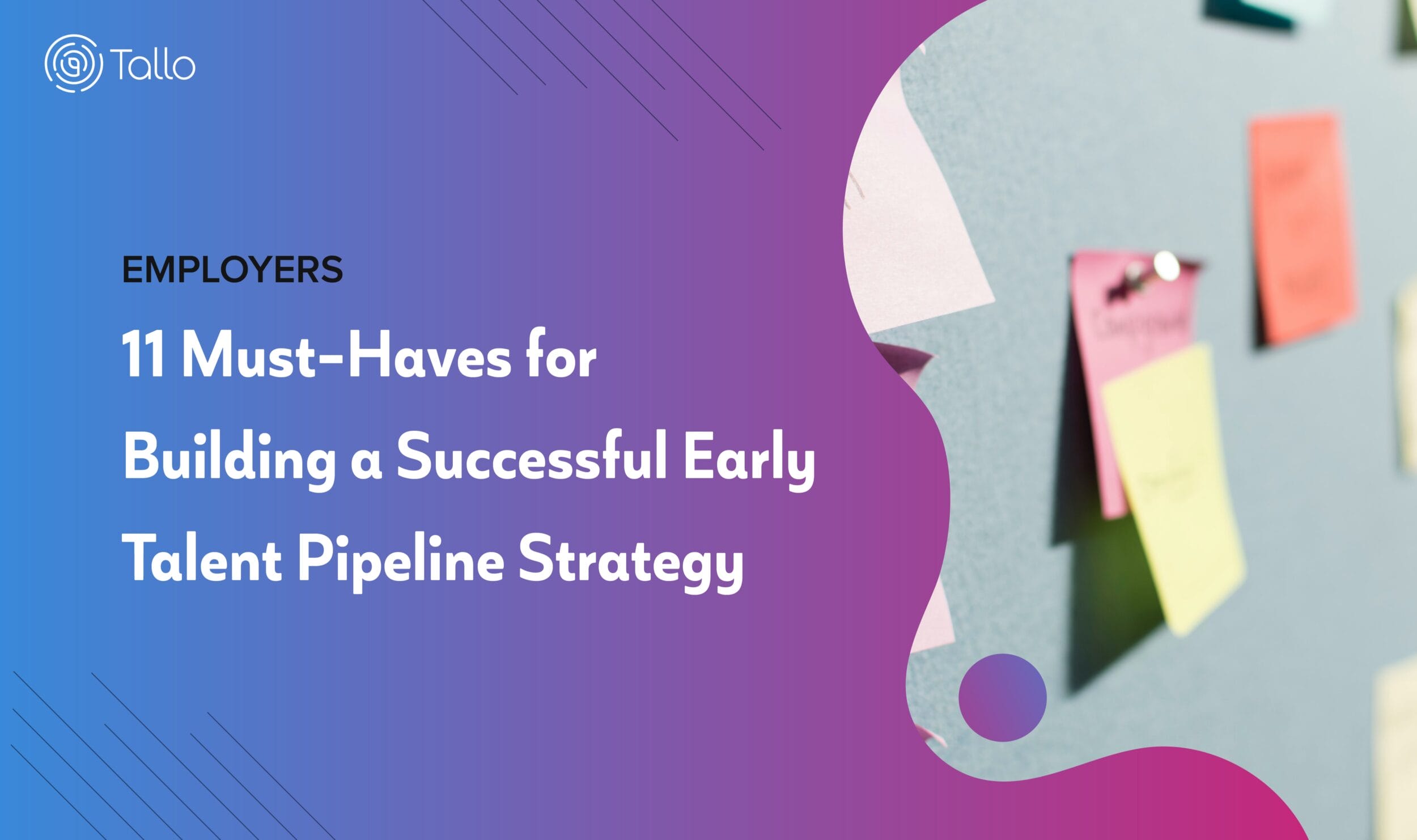 In today's tight labor market, companies are increasingly realizing the importance of engaging talent as early as possible. Building an early talent pipeline ensures that you have options available to you when a new role or division opens in your company. And in the midst of a long-term labor shortage, many companies in today's market continue to be hard-pressed to fill open positions, with the problem only growing worse.
As an expert in early talent pipeline development, Tallo exists to help companies combat and address the impacts of the talent shortage by building a strategy focused on getting high school, and college students (early talent) engaged with you early on. When it comes time to bring new talent on, you'll have a pipeline filled with eager, engaged individuals who are ready to hone their skills at your company.
Tallo has been working with companies for years and we've figured out the secret sauce for an early talent recruitment strategy. We've put together a checklist of some key ingredients to help you succeed with connecting to a new generation of talent headed your way. Need help executing? Fill out the form below and Tallo will do the work for you!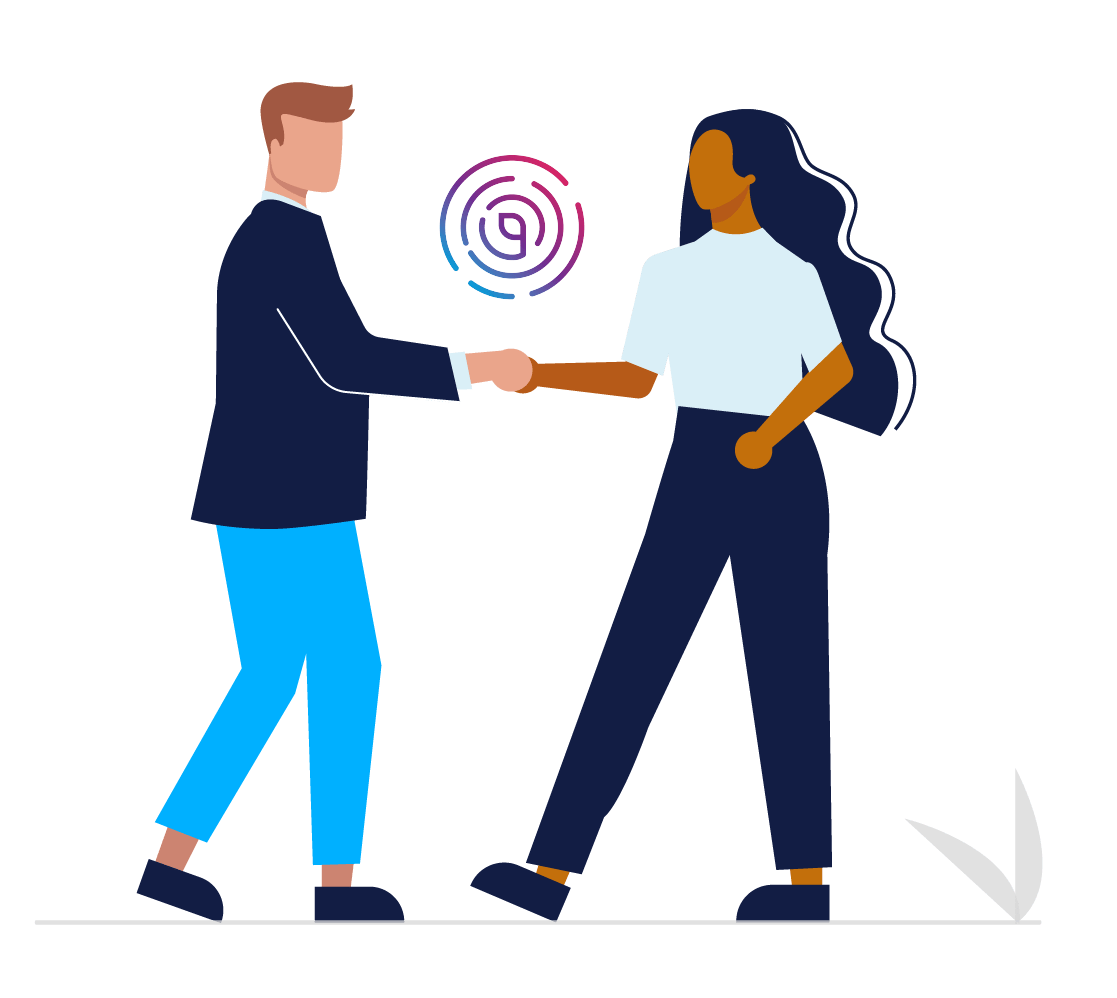 #1 Mentorship Program Management: Mentorship programs allow your employees to directly mentor up-and-coming talented individuals who are interested in your industries. Best of all, Tallo manages the entire program, ensuring that you can focus on mentoring while we focus on bringing everyone together easily and efficiently. See how Boeing powered their digital mentorship program directly through Tallo >>>
#2 Signing Day Sponsorship: In sports, young athletes announce the college of their choice in an event called a Signing Day. In education, Tallo hosts Signing Day events that allow talented students to announce the college they're choosing to advance their learning. By sponsoring one of these events, you connect directly with talent and give them a spotlight they'll remember when it comes time to look for a job. Learn how employers use signing days to build brand awareness and build their future workforce >>>
#3 Recognition Event Hosting: Hosting annual recognition events can not only incentivize the current year of upcoming talent, it can also incentivize future years of talent who know they can be recognized for their accomplishments at this event. Recognition events are a great way to reward individuals for their hard work. Learn more about hosting an event with Tallo >>>
Career Exploration Event
Career Exploration events bring together experts within an industry and students interested in that industry in a multi-part event that encourages connection and learning. From hosting webinars to ask-and-answer sessions, these events can be a great way to build your talent pipeline. See how Tallo developed virtual events to promote industries in South Carolina>>>
#5 Closed Community/Employer Hub: The Tallo Community is designed to build a community of students who help one another learn about an industry, prepare for an interview, or apply for scholarships. We can build closed communities for your organization where you can engage with interested students directly and even host mentorship programs. Take a look around the Community >>>
#6 Scholarship Promotion: On Tallo, you can host your very own scholarship, ask students questions relevant to your data needs, and connect with interested students about their future interests. It's a unique and easy way to get your name in front of students fast and start to build connections that can be carried over into other events. See how Apple x FIRST® honored graduating seniors and qualifying FIRST participants planning to attend college with the 2022 Apple Scholars program >>>

#7 Organization Investment Metrics: More than likely, you're already hosting some pretty great efforts to reach early talent. Whether it's internships, apprenticeships, or other opportunities, you'll need a way to measure the return on investment to see if those efforts paid off. Tallo gives you the ability to see ROI on your early talent strategy using longitudinal tracking so when you invest in talent, you also get the data to see where that talent is now, and reach out to them directly for future opportunities. Learn more about Tallo's Longitudinal Tracking capabilities here >>> 
#8 High School & College Recruiting: The ability to tap into the right talent pools is crucial for any early talent strategy. Tallo is the only platform on the market that taps into both High School and College Talent. With nearly two million diverse and active users, we're the fastest-growing network of self-identified students and young professionals out there. So whether you're ready to connect with a pool of students looking to further their education or career-ready professionals looking to move into the workforce, Tallo is the the platform to meet your needs. Learn more about early talent recruiting on Tallo>>>
#9 Opportunity Promotion: Do you have an internship or apprenticeship you're interested in offering but aren't sure where to host it? Why not put it in front of Tallo's nearly 2 million students? By promoting your opportunity on Tallo, you know you're engaging with active, interested students who are ready to take the next step in their careers. See how MedCerts began partnering with Tallo to find uniquely qualified and interested leads for its fully funded training program >>>
#10 Digital Badging: Did you know that Tallo allows you to longitudinally track and recognize students who interact with your organization through digital badging on their profile? Whether it's completing an assessment, earning an award, or attending an event, you can use digital badging to track program engagement and talent success from recruitment through employment. See how our partners are using digital badging to track long-term student success >>>
#11 Strategic Brand Placement: An effective early talent strategy is dependent on strategic brand placement. What do we mean by this? 70% of students decide on their future employers while they are still in high school or early college, and nearly three out of every four job-seekers are more inclined to work for an employer if they connected with them prior to beginning their job search. But, if early talent doesn't even know who you are, getting your brand in front of them can prove to be an uphill battle. You'll need to make sure you connect with them at the right time (early and often) and on the right platforms (those optimized for career connection). Start now and create a free company profile so you can share your industry and opportunities>>>
If you're ready to build your early talent pipeline using our strategy checklist, fill out the form below. We're ready to build a multi-tiered plan that brings talent straight to you.